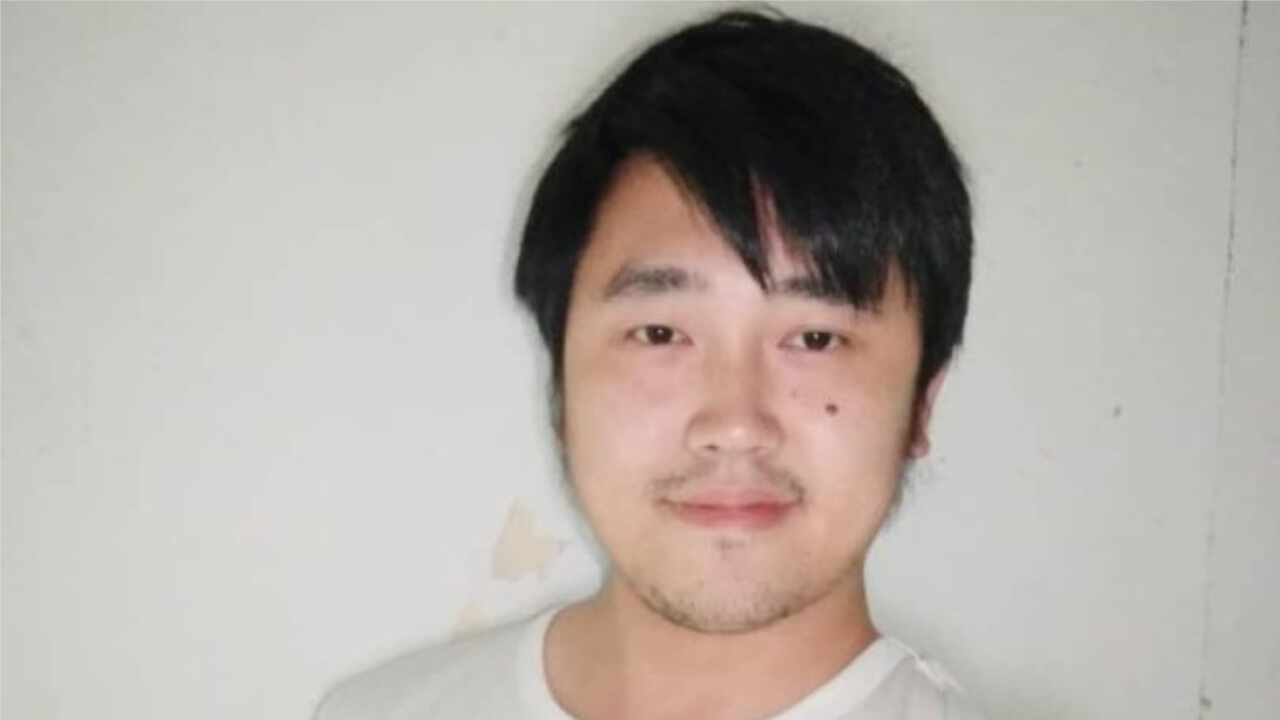 Authorities in the eastern Chinese province of Jiangsu have slapped a travel ban on a rights activist who planned to travel to the democratic island of Taiwan to take part in elections there.
Shi Jing was called in for questioning by police in Jiangsu's provincial capital Nanjing at the weekend and warned that he wouldn't be allowed to leave China, he told RFA on Monday.
"The main thing was that they wanted to know who had been calling me, and who had invited me to go to Taiwan, and whether I knew them well," Shi said.
"They didn't threaten me, but they did tell me not to post or say anything inappropriate, the sort of stuff the government doesn't want to hear, because I would harm cross-straits relations," he said. "Both my phone and WeChat [messaging service] are being monitored right now, so I can't say much."
He said police had also ordered him to return with his cell phone, which he hadn't taken with him to the police station, before taking it away to make a copy of all of its contents, he said.
According to the Civil Rights and Livelihood Watch website, Shi had been planning to travel to Taiwan, which has never been ruled by the Chinese Communist Party, next month.
As well as being banned from traveling, Shi was also warned by police not to "become a tool of hostile foreign forces," it said.
He had been invited by local groups as an observer of forthcoming local government elections on the island, which was ruled as a Japanese colony in the 50 years prior to the end of World War II, but was handed back to the 1911 Republic of China under the nationalist KMT government as part of Tokyo's post-war reparation deal.
When the KMT regime under Generalissimo Chiang Kai-shek fled to Taiwan in 1947 after losing a civil war to Mao Zedong's communist troops, the Republic of China ceased to control most of China, but continues to be the official name of the Taiwan government.
Taiwan began a transition to democracy following the death of Chiang Kai-shek's son, President Chiang Ching-kuo, in January 1988, starting with direct elections to the legislature in the early 1990s and culminating in the first direct election of a president, Lee Teng-hui, in 1996.
Eeling Chiu, who heads the Taiwan Association for Human Rights, said observers will be visiting Taiwan from a number of countries next month as part of the island's cultural exchange program.
"I don't think it is a big deal if citizens of mainland China want to come to observe these sorts of elections," Chiu told RFA. "I think it's fairly clear from the Chinese official reaction that this isn't a country with democracy or the rule of law."
"I don't think the mainland Chinese authorities should prevent their citizens from taking part in such a visit," Chiu said.
Father monitored
Meanwhile, Shi's father Shi Tingfu, who was handed a suspended jail term after he staged a public memorial ceremony for the victims of the 1989 Tiananmen massacre in June 2017, said he too remains under close police surveillance.
"I have a lot I'd like to say, but my cell phone is being monitored," Shi Tingfu said when contacted by RFA on Monday. "I am still under a suspended sentence, so I'm not allowed to give media interviews."
Shi Tingfu was taken away by police in June 2017 after he defied a nationwide ban on public events marking the anniversary of the 1989 student movement and the subsequent bloody crackdown by the People's Liberation Army (PLA).
He was charged with "picking quarrels and stirring up trouble" for wearing a T-shirt bearing the slogan "Never Forget June 4," Shi made a public speech to passers-by outside the Nanjing Massacre Memorial Hall.
In it, Shi called on bystanders to remember that the anniversary was "a sad day for many mothers," and asked them to post footage and photos of his speech online to make more people aware of the 28th anniversary of the crackdown.
Public memorials and discussions of the events of June 1989 are banned in China, with activists who seek to commemorate the bloodshed often detained and veteran dissidents placed under police surveillance or detention during each anniversary.
An unknown number of people were killed by advancing PLA troops and tanks in Beijing on the night of June 3-4, 1989, following orders to clear the square by force from then-supreme leader Deng Xiaoping.
Nanjing-based rights activist Wang Jian said he was also detained recently for four months on suspicion of "picking quarrels and stirring up trouble," after he applied to stage a public demonstration in the city.
"I am out on bail right now, and they have placed me under very close surveillance," Wang said. "If I take a call from you, or give you an interview, that puts me at risk."
"Surveillance in Nanjing is getting tighter and tighter, and I can't even post anything online," he said. "I am supposed to keep to the party line; politics are top priority for the local government right now."
Reported by Gao Feng for RFA's Mandarin Service, and by Lau Siu-fung for the Cantonese Service. Translated and edited by Luisetta Mudie.
Source: Copyright © 1998-2016, RFA. Used with the permission of Radio Free Asia, 2025 M St. NW, Suite 300, Washington DC 20036. https://www.rfa.org.