An activist targeted by the Chinese authorities for taking part in a campaign for sweeping political reform has been denied entry to France after arriving in Paris in the hope of claiming political asylum, RFA has learned.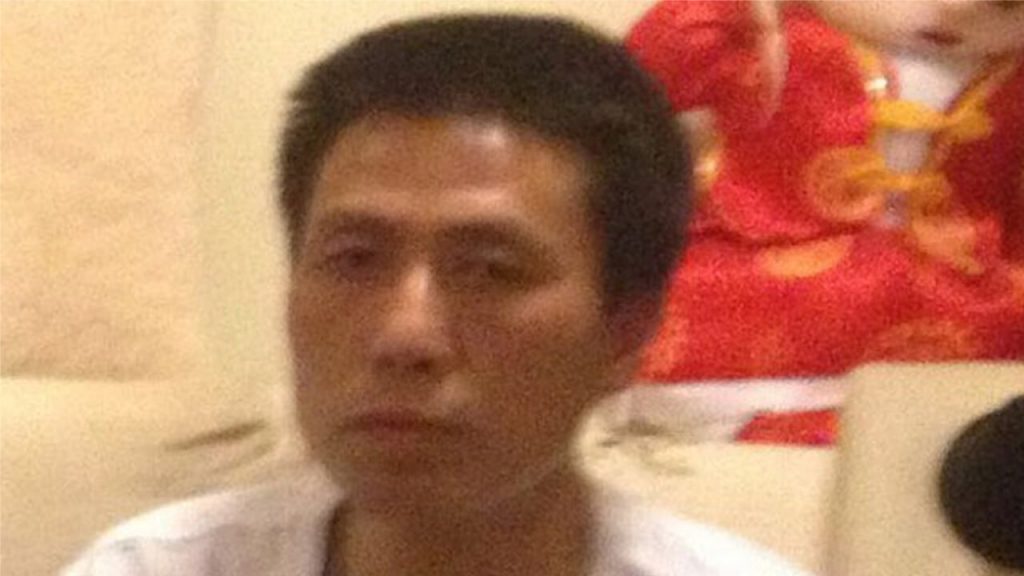 Guan Guilin landed in Paris last Thursday, before making himself known to immigration guards as an asylum-seeker, but his application was subsequently refused.
Guan was denied permission to clear immigration, and is currently being held in an immigration detention center at Charles De Gaulle airport pending his appeal to an immigration court.
"The border police have detained me at a refugee camp within the airport," Guan told RFA on Tuesday. "They haven't interviewed me, but they asked me to sign a number of documents."
"I'm not very optimistic, but I think that the French authorities should grant me political asylum, because my refugee status has been approved by the United Nations High Commission for Refugees (UNHCR)," he said.
"France is a country that recognizes refugees, so they aren't likely to repatriate me, or they shouldn't," Guan added.
Guan, who hails from the central province of Hunan, fled China in February, arriving in Thailand, where he was given papers by UNHCR identifying him as a refugee on the grounds that he will be persecuted if he returns to his own country.
He later traveled to Malaysia and on to Morocco.
Guan was among dozens of activists across China in recent years to risk the wrath of the ruling Chinese Communist Party by exercising their legal right to stand as independent candidates in elections to local-level branches of the National People's Congress (NPC), in spite of official warnings that there is "no such thing" as an independent candidate.
Activists tried to use a clause in the election rules which allows anyone with the endorsement of at least 10 constituents to seek nomination.

A land of no genuine elections
But apart from a token group of ersatz "democratic parties" that never oppose or criticize the ruling party, opposition political parties are banned in China, and those who set up in opposition to the ruling party are frequently handed lengthy jail terms or targeted for house arrest, surveillance, or other forms of harassment.
"In the second half of 2017, I started to offer my support to someone in Hunan's Qidong county over a miscarriage of justice, and in doing so, I angered the county party secretary," Guan told RFA.
"Then, last February, the Chinese government started a persecution campaign targeting people for 'jeopardizing grassroots elections' and requiring them to turn themselves in by March 1. Anyone who didn't surrender would face serious consequences," he said.
"Jeopardizing grassroots elections" is a common charge used to target would-be candidates, who often command considerable popular support because of their willingness to campaign over land rights and other issues affecting local people.
Guan was able to flee the country with the help of rights groups, including the Canada-based Federation for a Democratic China, he said.
The group's vice chairman Zhang Jian said Guan had likely run into difficulties owing to a failure to prepare enough evidence to support his case.
"He needs to be able to prove all of the persecution he suffered back home in China, and that means he needs to have documentation," Zhang said. "He hadn't prepared anything of the kind."
"I will do everything I can [to support him], but this wasn't up to me," he said. "He contacted us very suddenly without any previous preparation or previous contact with our staff."
Guan was sentenced to three months' imprisonment after campaigning in 2011 elections for his local district-level People's Congress.
Undeterred, he once more campaigned to be allowed to run as an independent candidate in 2015, but was held under criminal detention shortly before the election date, and was prevented from taking part.
Source: Copyright © 1998-2016, RFA. Used with the permission of Radio Free Asia, 2025 M St. NW, Suite 300, Washington DC 20036. https://www.rfa.org.