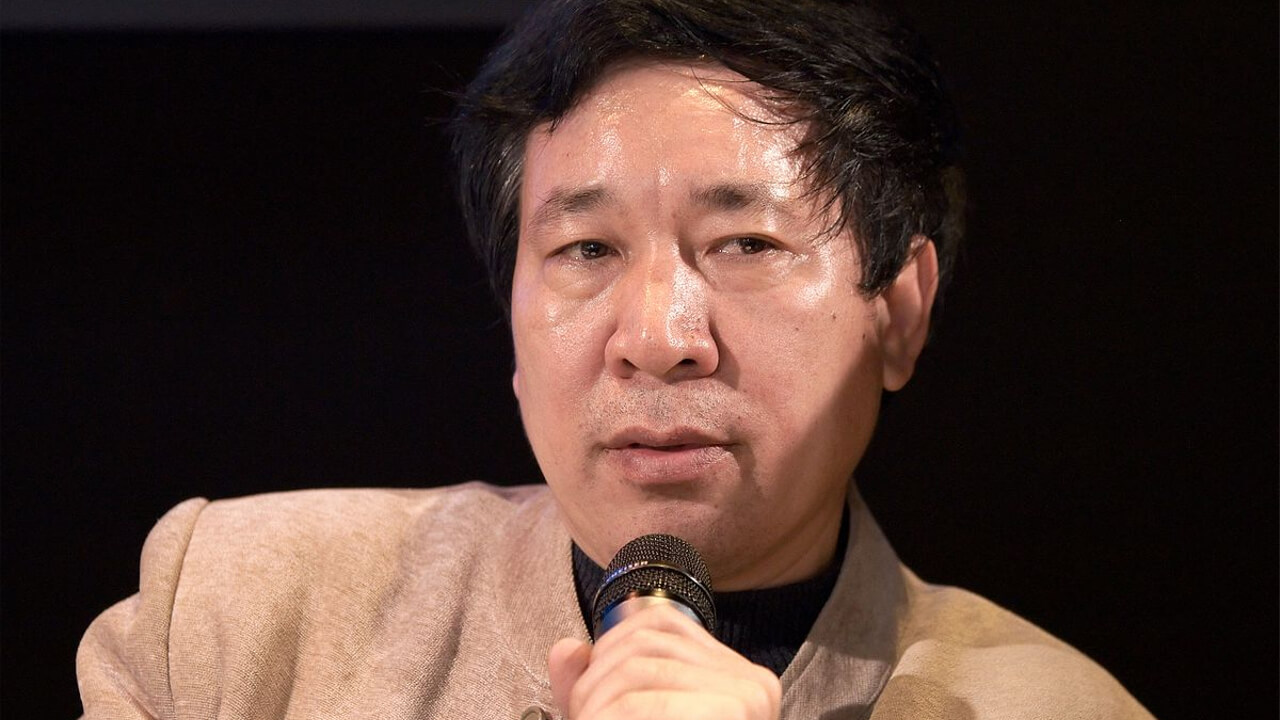 A Chinese author whose work is heavily censored in his own country has called on the international community to hold the ruling Chinese Communist Party to account over its human rights record.
Yan Lianke, who made the comments in the U.K. during the Edinburgh International Book Festival, said it was "regretful" that foreign leaders preferred to turn a blind eye to ethical issues in favor of economic ties during state visits to China.
"The problem is they don't seem to be talking about it as much as they used to," he told Agence France-Presse. "They seem more about trade and money and agreements."
The author's latest novel, "The Day the Sun Died," has been described as a dark satire of life in modern China, and was published on the democratic island of Taiwan to get around censorship in his home country.
Yan said he simply tries to depict things as they are, however.
"As long as you dare to face the truth, you will certainly write a great novel," he told AFP.
Outspoken writer Ling Cangzhou agreed.
"Selfishness is a part of human nature, and a lot of Western politicians have been seduced by cash," Ling said. "China packages itself to the rest of the world as the descendants of Confucius, and doesn't look much like a totalitarian regime."
"They have managed to hoodwink Western politicians."
Hangzhou-based writer Zan Aizong said Beijing would likely respond to overseas pressure.
"It seems as if the U.S. president isn't very concerned with these issues, and he doesn't put pressure on China," Zan said. "If President Trump talked about China's suppression of freedom of publication, or about its human rights violations, and about economic sanctions, then China would probably make some concessions."
"China's leaders do actually care what the U.S. thinks," he said.
But Zan said the price authors in China pay for being outspoken on the matter is threats and harassment from the authorities.
"For example, I wrote an article that I couldn't post online," he said. "I don't know which words were considered sensitive."
"They don't tell you why; you just won't be able to post stuff, or if you do, the article will be deleted for violating rules and regulations," Zan said. "You can write stuff, but you can't [publish] it."
Forms of censorship
Earlier this year, the Chinese Communist Party strengthened its hold on all forms of public expression, enlarging its powerful propaganda department to absorb agencies responsible for regulating the mass media, and exporting its ideology to the rest of the world via a new mega-broadcaster.
As President Xi Jinping embarks on a second, unlimited term in office, his administration is presiding over a crackdown that critics have likened to the massive Nazi propaganda takeover of books, newspapers and all forms of public speech in Germany during the 1930s.
But direct censorship is only one form of control on writers.
"One [aspect] is self-censorship by the writer," Ling said. "Some experienced writers and media people know if an article will pass muster or not."
"The other is the various levels of checks, including by editors, managers and reviewers," he said. "This means that many manuscripts never get through the censors."
Zan said one of the main political taboos in China is to praise democratic and constitutional government.
"To speak of constitutionalism is to speak against the leadership of the party," he said. "Another topic is religion and ethnicity."
The controls are also exerted via state-approved media outlets, he said.
"Major topics involving the party and the leaders, whether it is publications or reports, must use Xinhua news agency copy," he said. "Other media aren't allowed to do their own reporting, or selections; only prescribed actions are allowed."
Many books that are banned in China are published have historically been sold via publishing houses and bookstores in Hong Kong or Taiwan.
But Ling said that books published in other places can't be shipped or sold back in mainland China.
Reported by Han Jie for RFA's Mandarin Service. Translated and edited by Luisetta Mudie.
Source: Copyright © 1998-2016, RFA. Used with the permission of Radio Free Asia, 2025 M St. NW, Suite 300, Washington DC 20036. https://www.rfa.org.