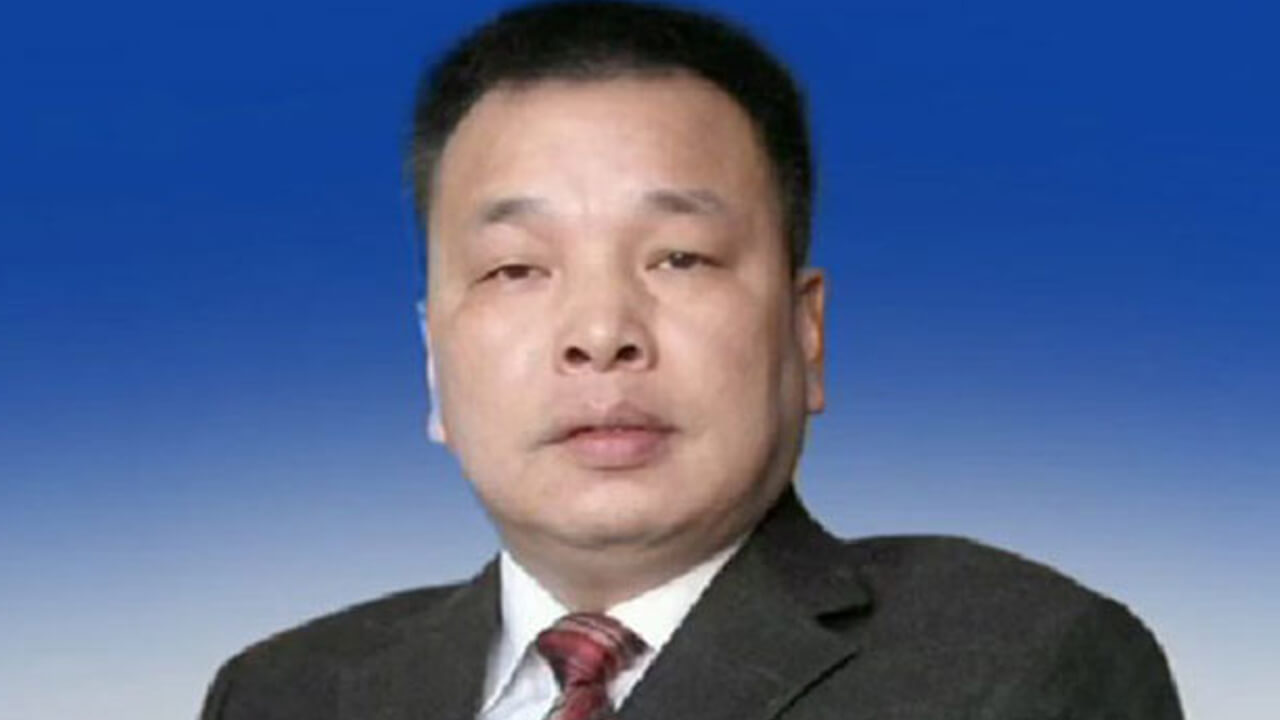 China's state-run media have launched a blistering attack on prominent freelance journalist Chen Jieren, who was detained last month on suspicion of "fraud" and running an "illegal business."
State news agency Xinhua accused Chen of using officials' fear of his reporting to extort money from them, and quoted him as "confessing" to losing his moral fiber after leaving his job in the ruling Chinese Communist Party-backed media behind.
"I abused my own influence and the trust of my social media followers," the agency quoted Chen as saying. "I used wording that evoked fairness and justice to cheat my readers; to deceive the people," his "confession" said.
"I am a classic example of a fake guy on the internet," the agency quoted Chen as saying.
It accused Chen of profiting from the fear he engendered in officials, as a freelance journalist, warning that "ordinary citizens can only use legal channels to exercise their right to criticize [the government] … and as whistle blowers."
Chen's detention came after he filed a complaint against Shaoyang municipal party secretary Deng Guangya on June 25, calling for him to be removed from office.
A few days later, a number of Chinese journalists received verbal notification from government propaganda teams that they shouldn't do any independent reporting on the case, but reprint only approved copy instead.
No access to lawyer
Neither Chen nor his family and associates have been allowed access to a lawyer, a source close to the case told RFA.
"He has been locked up for more than 40 days now, and he hasn't been allowed to see a lawyer this whole time," the source said. "None of the lawyers hired by his family members or anyone else have been allowed meet with their clients."
"This is utterly out of keeping with the principle of the rule of law."
The source said no statements made in such circumstances by Chen or anyone else under investigation can be taken at face value.
"In a situation where people are locked up, can't see their lawyers, and in which there are no guarantees that their rights will be respected, no confesion they write is reliable," the source said.
"It's highly likely that these are all fake quotes."
According to the source, the Xinhua article is likely to have been approved at a high level in the Chinese government.
"This is approved, syndicated copy, not some kind of initiative on the part of the media," the source said. "These articles have no byline, which is very unusual indeed."
State supervisory commission
A total of six people have been detained so far in the investigation by President Xi Jinping's new state supervisory commission, set up last March to monitor the conduct of staff in the ruling Chinese Communist Party, People's Congresses, government departments, judicial agencies, state-owned enterprises, and government-backed institutions, including state schools and higher education.
The new system massively expands the number of people who can be investigated for corruption and other abuses of official power, and includes contractors working for state and party organizations in its scope of inquiry.
It also holds the power to detain suspects for up to six months "at a designated location" with the approval of higher-ranking commissions, and to prevent people from leaving China.
Activist Wu Bin, known by his online nickname Xiucai Jianghu, said Chen is being subjected to a trial by media.
"In a society run by persons [as opposed to by law], we typically see illegal actions such as trial by media," Wu told RFA. "Chen Jieren hasn't been sentenced yet, and this article … shows that the media are taking on a political role here."
"The imperial court has turned against him, and they want to suppress him," Wu said, in a common satirical reference to the "dynastic" rule of the Chinese Communist Party leadership.
"These official mouthpieces, as well as law enforcement and the courts, all serve a single master; they are all in cahoots," he said.
London-based rights group Amnesty International has warned that the state supervisory commission is a "systemic threat" to human rights.
Under the new system, supervisory bodies can detain and interrogate virtually anyone working directly or indirectly for the government, including judges, academics, and employees of state-owned companies.
At the national level, the Supervisory Commission is ranked higher than the Supreme People's Court and the top prosecutor's office.
Source: Copyright © 1998-2016, RFA. Used with the permission of Radio Free Asia, 2025 M St. NW, Suite 300, Washington DC 20036. https://www.rfa.org.