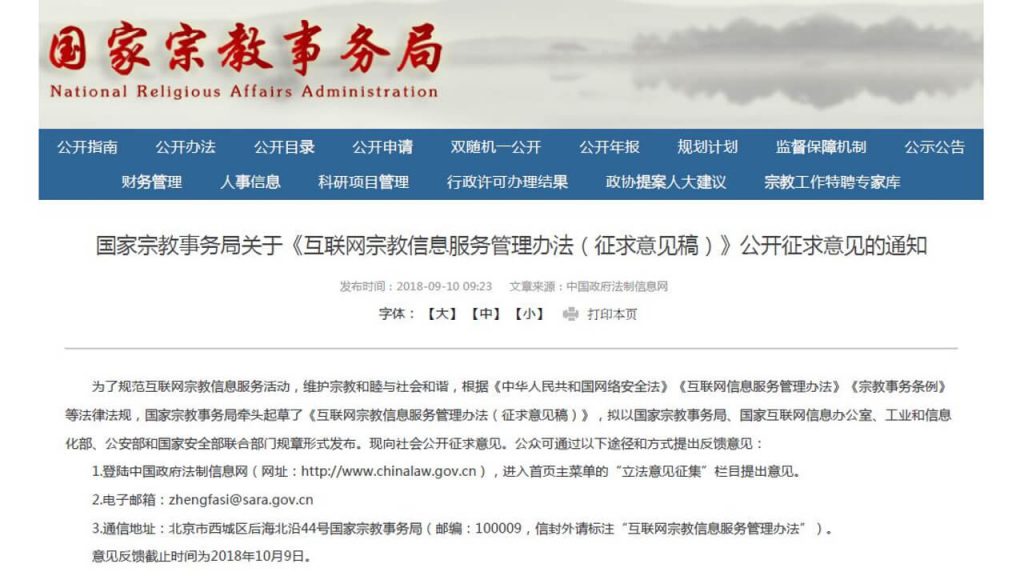 China's new draft guidelines on religious activities on the Internet, published last month, will curtail Christians' freedom even further, writes Hong Kong-based professor Ying Fuk-tsang for UCAN
"This is a serious violation of people's freedom of speech and freedom of expression. It proves once again that the 'Orwellian Empire' is attempting to establish a new order for religions that fit the interests of the party," said the director of the divinity school at the Chinese University of Hong Kong.
With the number of Chinese religious websites growing (300,000 as per government statistics in 2016) and an increasing number of Internet users in the country (57.7% of the 1.4 billion population), opportunities to reach people with information and messages are limitless and this obviously has caught the state's attention, says Professor Ying.
At the start of his first term as China's president in 2013, Xi Jinping announced he would pay more attention to the realm of the Internet as he laid out his plans for the "Sinicisation of religions".
At an event on the Internet and Religious Affairs, held in southern Fujian province in December last year, the Director of the Fujian Provincial Department of Ethnic and Religious Affairs, Huang Jinfa, was quoted as saying that "the goal of Sinicisation should be pursued in order to build a good ecology for religions that function in cyberspace" and that the party must "strengthen its management of cyber religions".
New guidelines
Last month, Beijing presented the draft of new guidelines to deal with what the government called "chaotic" and "illegal" promotion of religion on the Internet.
Under the new rules, organisations that want to distribute religious information online will have to obtain a license from provincial religious affairs departments.
The new directions add that "no organisation or individual can use texts, pictures, audio or visual materials to live broadcast or show taped broadcasts of [people] worshipping Buddha, burning incense, lay-believers receiving Buddhist precepts, chanting, worshipping, giving Mass, providing baptisms or other religious activities".
It is also prohibited to use the Internet to criticise the Communist Party and/or its official religious policies, or to undermine the socialist system or promote extremism or separatism.
"The authorities want to completely eliminate religious activity from cyberspace to confine it within prescribed 'activity venues'," Ying said, adding that the new guidelines are even more restrictive than the revised religious regulations that came into force on 1 February.
The earlier regulations still allowed for distribution of religious information and material to the public, he noted, while the new directions included an additional nine clauses. Ying said this "shows how widely the Party is now casting its nets".
Source: World Watch Monitor