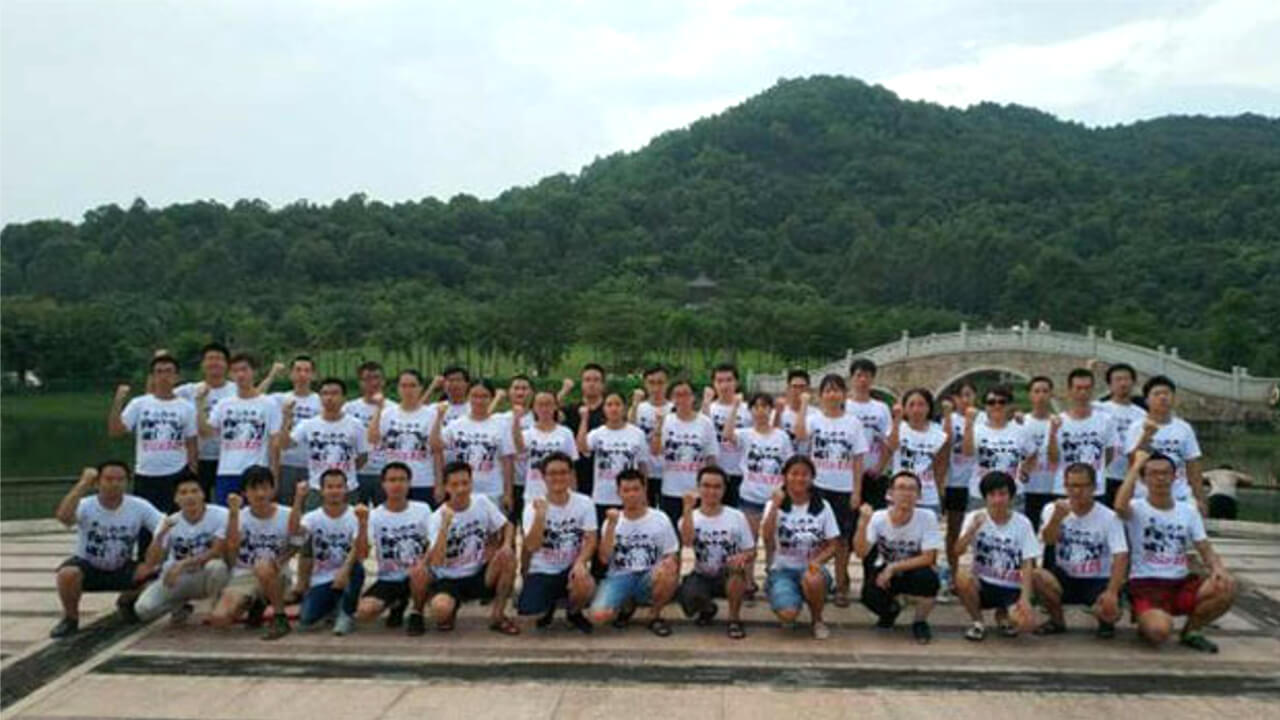 Authorities in the Chinese capital have raided two leftist websites in the wake of a Maoist-supported labor movement in the southern province of Guangdong, detaining at least eight members of staff, RFA has learned.
Chen Hongtao, editor-in-chief of the Red Reference website confirmed to RFA that their offices in Beijing's Fangshan district had been raided at around the same time that some 50 supporters of the labor movement at Jasic Technology in Guangdong's Shenzhen city were bundled onto buses and held in detention.
"[On Friday] at around 7.00 a.m., more than 20 people, mostly from Guangdong, came to our offices … armed with a search warrant and a notice of criminal detention made out for [fellow editor] Shang Kai," Chen, who was out of town on a business trip at the time, told RFA.
"They searched every corner of our offices, and even smashed a cupboard, and took our computers, our books away in a bunch of boxes," he said. "I heard that they have now sealed up the premises and handed them back to the landlord."
"We don't know where Shang Kai is right now … he had expressed support for the student movement [in support of Jasic workers]," Chen said.
"But the police didn't say anything about how deeply involved he was in that business."
A source close to the leftists who gave only his surname Liu said seven editors at another leftist website, Epoch Pioneer, had also been detained in the raid, and their whereabouts is currently unknown.
"Their offices were quite close to [those of Red Reference], so maybe they thought they were somehow connected," Liu said. "The Epoch Pioneer offices were also searched, and seven people were detained; I don't think they left anyone behind. They detained everyone."
Another source who asked to remain anonymous said further arrests had been carried out in Guangdong province, in what appeared to be a nationwide, coordinated police operation targeting leftist supporters of the Jasic workers' campaign for an independent trade union.
Some were later released, including former journalist Song Yangbiao, who was taken away in the early hours of Friday morning, the source said.
'Hostile foreign forces'
An article hitting out at the crackdown on the Jasic workers, which saw around 40 detained at its height, after they complained about unfair treatment at the hands of their employers, was still visible on the Epoch Pioneer website on Tuesday.
Meanwhile, articles claiming that the Jasic protests were instigated by "hostile foreign forces" have also appeared in China's tightly controlled state media in recent days.
The articles blamed the Hong Kong-based NGO Worker Empowerment and mainland-Chinese migrant worker support group Dagongzhe for "instigating and supporting" the workers' protests.
"The organization was involved in multiple worker-related incidents in Shenzhen and nearby regions and responsible for coercing some workers into taking radical actions," state news industry Xinhua quoted police as saying.
Worker Empowerment said in a statement on Tuesday that it had never organized nor funded workers or their supporters.
It said it is "seriously concerned" about Dagongzhe supporters Fu Changguo and Huang Qingnan, who have been in police detention for two weeks with no access to lawyers.
"[Worker Empowerment] sincerely hopes that the Shenzhen police [will] release them in due course," the group said. "Fu and Huang are entitled to the right to meet and communicate with family and lawyers, as well as to be fairly treated during different stages of the legal process."
A third source surnamed Wu said a similar article had appeared in the publications of Southern media group.
"The order for an article like this … would definitely have come from the highest levels," Wu said. "It must have come from the pen of central propaganda ministry."
Independent journalist Bei Feng said neither "foreign organizations" nor Dagongzhe were "behind" the Jasic movement.
"The labor rights movement in the Pearl River Delta has basically been wiped out," he said. "So Dagongzhe had … very little to do with [the Jasic workers' movement].
The Jasic Workers' Support Group said in a statement following the detention of 50 of its members on Aug. 24 that they were held en masse, some of them beaten and manhandled, in a nearby primary school before being sent back to their respective hometowns.
During their detention, they sang revolutionary anthems including the Internationale and the song of the People's Liberation Army (PLA), and berated the police with not being true communists, it said.
"We are young people who firmly defend socialism and stand by the working class," the statement said.
"We have been accepting the guidance of Marxism for more than 100 years, and yet we are smeared by official media in socialist China as being hoodwinked by 'foreign forces'."
Direct connection to Communist Party
Scholar Wang Jiangsong, who studies workers' movements in China, said the government daren't admit the Jasic movement's direct connection to the leftist, Maoist arm of the ruling Chinese Communist Party.
"They will just quietly release the Maoists and the leftists, and Xinhua news agency will make it look like a few people at Dagongzhe who are being severely punished for being were tainted by [involvement with] overseas organizations or individuals," Wang told RFA.
"As for the Jasic workers, they will be treated leniently, as long as they admit their "crimes" and express remorse," he said. "At the same time, we could also see a union set up for Jasic workers, and an improvement in their working conditions."
The administration of President Xi Jinping has shut down a number of Maoist websites in recent years, including Utopia, but has previously allowed them to reopen after politically sensitive events.
The Jasic protests have also inspired solidarity among labor groups across the internal immigration border in the former British colony of Hong Kong, who have protested outside Beijing's Central Liaison Office for the release of detained Jasic workers.
The detention of workers came on July 27 as they protested the dismissal by factory management of those involved in a bid to set up a union through legal channels.
Seven workers said they had been beaten up by police for their involvement in the campaign to found a union, which began on July 18.
Reported by Wong Siu-san and Lau Siu-fung for RFA's Cantonese Service, and by Wang Yun for the Mandarin Service. Translated and edited by Luisetta Mudie.
Source: Copyright © 1998-2016, RFA. Used with the permission of Radio Free Asia, 2025 M St. NW, Suite 300, Washington DC 20036. https://www.rfa.org.