Concerns are growing over the health of detained Chinese rights lawyer Li Yuhan, who is suffering from multiple health problems amid a current heat-wave after 10 months of pretrial detention in the northeastern province of Liaoning.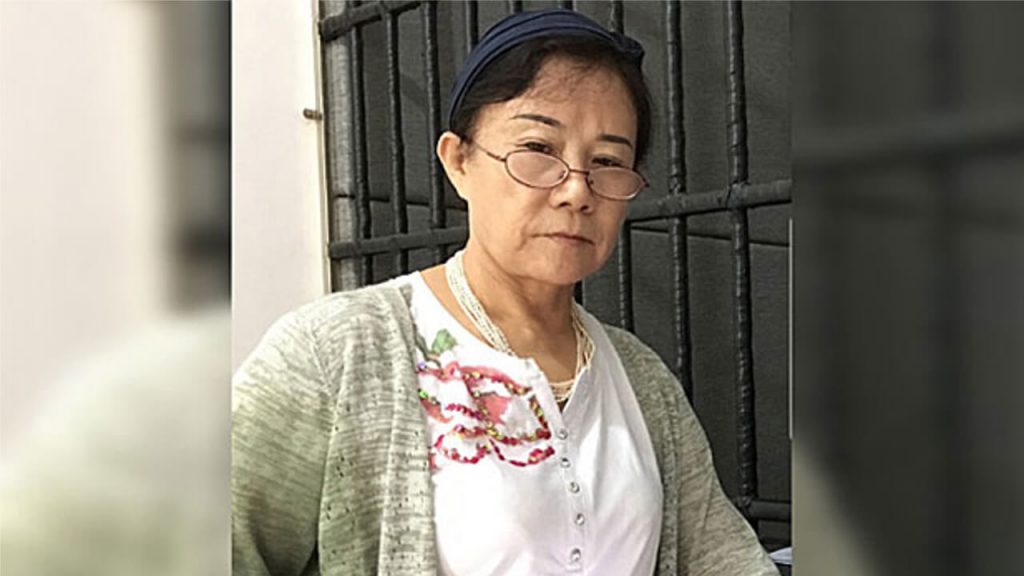 Li's case, in which she stands accused of "picking quarrels and stirring up trouble," was recently passed to the state prosecutor, paving the way for a trial.
Li was visited by her defense attorney in the Shenyang No. 1 Detention Center on Tuesday, her son Ma Wenting, who now lives in Germany, told RFA.
"She fell over a few days ago in the toilets, and there is an area of congestion to the left of her chest," Ma said. "She has also had pain in her lower back in recent days."
Ma said Li, who was initially detained last October, had undergone heart surgery earlier that year.
"Her heart is in a very bad way right now," he said. "Psychologically, she feels a sense of injustice, so she is very depressed, which is affecting her overall health."
Ma added: "She is suffering tremendously from heat exhaustion, because the indoor temperature is around 40C in Shenyang right now, and there are a lot of people crammed into the cell, with no air-conditioning," he said.
Medical parole denied
Li went missing on Oct. 9, 2017, and is "at risk of torture and other ill-treatment" in the police-run No. 1 Detention Center, London-based Amnesty International has said.
Li's lawyer Wu Li said she has made repeated applications for her release on medical parole, but they have all been rejected, with no reason given.
"We applied for medical parole because she has been held beyond the usual time limit," Wu said. "This is a clear case of trumped-up charges and political revenge."
"There have been a number of issues in her family that have never been resolved, and she had been complaining and petitioning about them for a long time."
"It is likely that the police department is very angry about that … Now they are saying that her petitioning amounted to picking quarrels and stirring up trouble," Wu said.
Politically sensitive cases
Fellow activists said Li's detention came after she was particularly courageous in the wake of a nationwide police operation targeting rights lawyers, legal firms, and rights activists since July 2015.
Li had acted as defense attorney to high profile Beijing rights lawyer Wang Yu, who was the first of a group of lawyers at the Beijing Fengrui law firm to be detained on the night of July 9-10, 2015, kicking off a nationwide police operation that detained or questioned more than 300 lawyers and their associates.
She was later forced to withdraw from the case after local authorities revoked her lawyer's business license.
Rights lawyers who accept politically "sensitive" cases, or who are publicly outspoken on behalf of vulnerable groups, have since been prevented from practicing law because their business licenses are being revoked during a newly instituted annual review process.
Lawyers who try to defend clients held on suspicion of crimes ostensibly linked to "state security" concerns are also denied permission to meet with their clients, or are replaced by government-appointed lawyers amid threats and pressure on the people who hired them.
Source: Copyright © 1998-2016, RFA. Used with the permission of Radio Free Asia, 2025 M St. NW, Suite 300, Washington DC 20036. https://www.rfa.org.