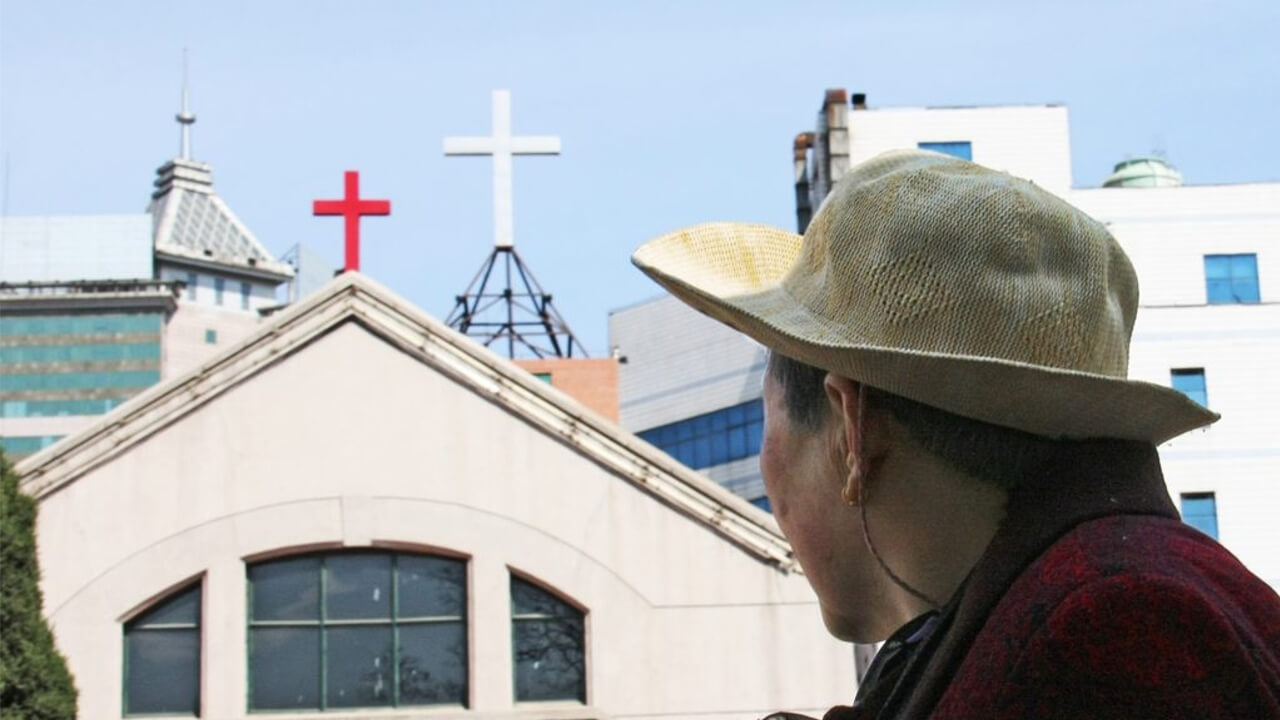 One of China's largest unofficial "house churches" was closed on Sunday, while new measures have been introduced to curb religious activities online.
Beijing's Zion Church had received warnings following its refusal to place CCTV cameras in its auditorium at the government's request.
On Sunday afternoon, 9 September, around 60 government workers arrived at the church, with buses, police cars and fire trucks. The church's pastor Ezra Jin Mingri told Associated Press that officials declared the church's meetings illegal and sealed off the property.
"Churches will continue to develop. Blocking the sites will only intensify conflicts," the pastor said.
According to AP, a spokesperson for the local government said the church had been closed because it had failed to register.
The church has announced that it will now meet outdoors, according to Christian rights group ChinaAid.
A Protestant church member, who wanted to remain anonymous, told Radio Free Asia more Protestant churches had been raided by police the same Sunday (9 September) in the southwestern city of Chengdu and the central city of Zhengzhou.
Internet restrictions
In 2011 the Shouwang Church, another large unregistered Protestant church in Beijing, held services outside after being repeatedly refused permission to buy or rent premises.
At the time, Christians used the social media network Weibo to post messages of support. Today in China more people use Weibo than Twitter and on Monday (10 September) the Chinese government published new draft guidelines to deal with the "chaotic" and "illegal" promotion of religion on the Internet.
Under the new rules, "No organisations or individuals are allowed to live-stream or broadcast religious activities – including praying, burning incense, worshipping or receiving baptism – online in the form of text, photo, audio or video," reported the South China Morning Post. Meanwhile, organisations that want to distribute religious information online will have to obtain a license from provincial religious affairs departments. Earlier this year the government banned the online sale of Bibles at the same time as the release of a "white paper" on religion, in which China guaranteed "protection" for religious freedom.
It is also prohibited to use the Internet to criticise the Communist Party and/or its official religious policies, or to undermine the socialist system, or promote extremism or separatism.
According to AsiaNews the new guidelines are more restrictive than the revised religious regulations that came into force on 1 February.
The earlier regulations still allowed for distribution of religious information and material to the public, while the new directions "seem to be designed to stop the spread of religious teachings on the Internet and nip the growing spiritual interest in Chinese society, where the religious awakening is now unstoppable", according to AsiaNews director Bernardo Cervellera.
Source: World Watch Monitor