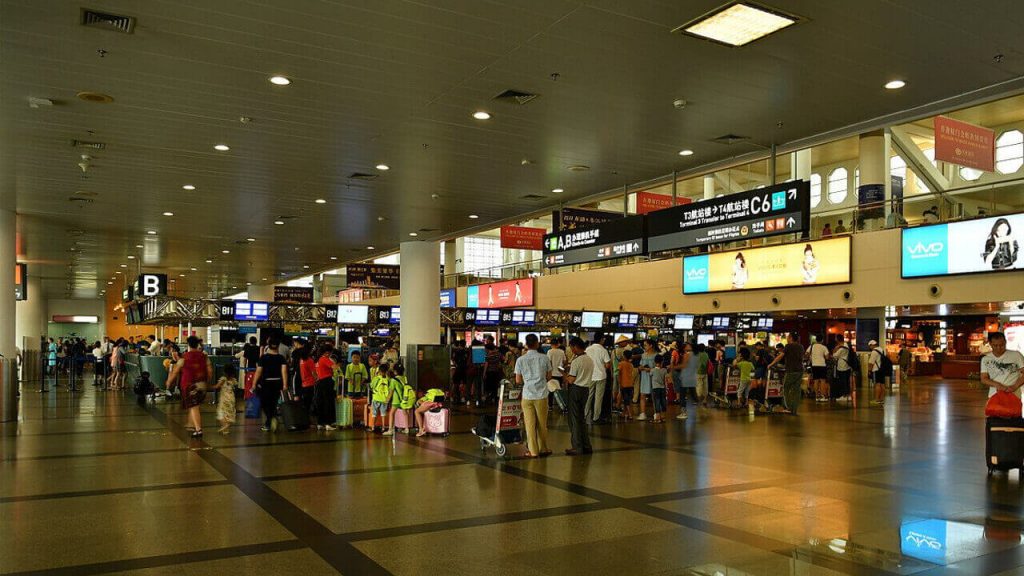 China is issuing an effective travel ban to teachers in its elementary and secondary schools, recalling their passports in some locations ahead of the National Day holiday this week, RFA has learned.
Teachers in the southeastern province of Fujian, the eastern province of Shandong and the northern region of Inner Mongolia have all received an official notice informing them that any plans they have for overseas travel must first be approved by the authorities.
Teachers in the coastal city of Xiamen and Shandong's Tai'an city have been ordered to hand in their passports and any entry permits for the former European colonial territories of Hong Kong and Macau, sources told RFA.
Similar bans have been in place for schoolteachers in northwestern Xinjiang and in Tibet for several years.
A teacher surnamed Chen at a kindergarten in Inner Mongolia said that she had been called to a meeting at which staff were told that they couldn't leave China without official approval first.
"That's right," Chen said. "They told us in a meeting at the start of the semester, starting from September, that if we want to go overseas in future, we have to get the approval of our organization first or the education department."
'We can't go against our leaders'
She said she hadn't yet been asked to surrender her passport.
"They have already been confiscated in some districts, but not in other cities," Chen said.
"I think they confiscated passports at universities in Hohhot a while back," she said in a reference to the regional capital.
Meanwhile, teachers in Xiamen have already handed in their passports to the authorities, an official who answered the phone at the city government's education bureau confirmed.
"That's right; we had orders from higher up … the government has been saying in recent days that we have to confiscate all [passports]," the official said. "I think this even applies to the whole country. It applies right across Xiamen municipality, at any rate."
"I think this is probably nationwide. All our education bureau can do is to implement it," the official said, adding that local officials don't really understand the policy.
"We don't get it either. I had to hand in my passport, as well, because that's what they told us to do," the official said. "We daren't say anything … we're not rich, and we only go overseas to visit relatives from time to time, so we are baffled by this."
"This is part of the bigger picture, so we can't go against our leaders. This is their policy."
Climate of fear spreading in China
Beijing-based rights activist Dan Ni said the move is part of a climate of fear that is spreading throughout China, in both the private and the public sectors.
"I don't know what we can do about this country; it's as if they are preparing for war," Dan told RFA. "But we can't buy U.S. dollars or sell our property now; there's no time to do that now. This is a deliberate policy."
President Xi's administration has long issued travel bans to rights activists, dissidents, human rights lawyers and their families, amid a raft of ever-widening controls on freedom of movement, both within China and overseas.
The authorities began to implement similar policies in Tibet and Xinjiang in the wake of mass demonstrations and uprisings by disgruntled ethnic minority populations in 2008 and 2009.
Earlier this year, China's planning, financial and regulatory agencies issued a slew of warnings, threatening to curb overseas investment with new guidelines, restrictive categories and reviews.
Last year, the government ordered banks to report all transactions of over 50,000 yuan (U.S. $7,271), compared with earlier limits of 200,000 yuan (U.S. $29,085).
Citizens must sign a pledge that the funds "will not be used for overseas purchases of property, securities, life insurance or any other insurance of an investment nature," the official English-language China Daily reported at the time.
Reported by Wong Siu-san and Wen Yuqing for RFA's Cantonese Service. Translated and edited by Luisetta Mudie.
Source: Copyright © 1998-2016, RFA. Used with the permission of Radio Free Asia, 2025 M St. NW, Suite 300, Washington DC 20036. https://www.rfa.org.