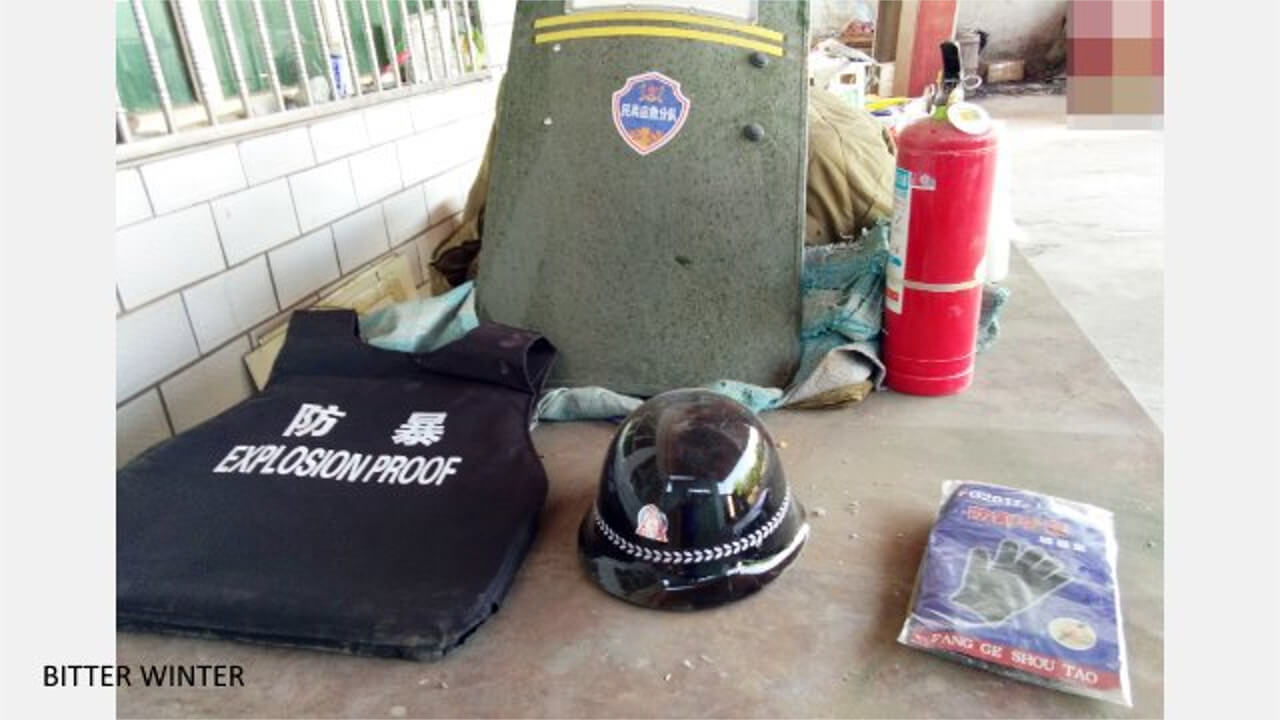 Local government in Xinjiang is pitting the Han Chinese residents against their Muslim neighbors to achieve "social stability."
Bitter Winter recently spoke to residents in Xinjiang regarding new government policy, known as "ten household joint defense."
In April, after the brigade flag raising ceremony in Xinjiang's Kumul city, the brigade secretary made the Uyghurs present leave while the Han people stayed on. He later spoke about the program, saying it was about preventing Uyghurs from revolting against the state. For this, all Han residents had to buy riot control gear such as protective clothing, helmets, shields, gloves, wire netting, fire extinguishers and more. Also, each household was supposed to install a one-button alarm worth 500 RMB (about 73 USD) and two security cameras worth more than 2,000 RMB in total.
The Han residents are expected to buy all this with their own money to fight for the state's paranoia against minorities and religion. Uyghurs, in particular, are seen as terrorists and enemies of state just because of their ethnic and religious minority status. In this way, the Chinese Communist Party is not only persecuting the Uyghurs but is doing so at the expense of Han Chinese, making both communities miserable to fulfill its purpose.
Such programs have been implemented in nearby Kuitun and Shihezi cities as well. A female hotel owner, Ms. Wang, in Hetian county complained that the police forced her to install alarms at her place twice. She was also forced to purchase riot control gear. In total, this kind of state-sponsored terrorism cost her nearly 4,000 RMB.
In the past, Ms. Wang's business has suffered due to CCP's assault on "halal generalization," as she was forced to remove the word "halal" from her hotel board name. That caused a near shut of her hotel business, and her husband was forced to go out for work to make ends meet. These riot control expenditures have further put a strain on an already burdened family.
To implement the "ten household joint defense" program, the authorities issued a "joint defense responsibility statement." According to that, the Han people are supposed to be on the lookout for any Uyghur wearing clothing with crescent and star symbols, people with beards or face coverings and other "suspicious individuals."
Ms. Yu Ying (pseudonym) of the Changji city recounts events from her neighborhood. In May, the police distributed riot control clubs and shields to the residents. They also gave away a red armband that had "assigned to maintain social stability" written on it. The residents were told to gather their things whenever an alarm sounded, and rush to the site announced.
The alarm went off in July. Ms. Yu and her group of joint-defense households couldn't get their red armbands on in time and as a result, reached the spot a few minutes late. Immediately, the authorities penalized the ten households by shutting down their shops for three days. Ms. Yu and a few others were detained at the local police station.
At the station, they were forced to memorize the "Counterterrorism Law of the People's Republic of China" and weren't allowed to leave until they could recite it properly. The police also cited the Article 91 of the law, which says, "Those who refuse to cooperate with the relevant departments for counterterrorism safety precautions, intelligence, investigation, and response tasks, will face a maximum penalty of 100,000 RMB and 15 days in detention."
According to inside sources, all these measures are a consequence of the CCP's calls to "make Xinjiang stable, but not necessarily developed." Because of this, the local governments have been employing 70% of their resources for "social stability," which includes mobilizing the masses to maintain stability and control riots.
According to some academics, the CCP has seized over one million Uyghurs and placed them into "transformation through education" camps. This action received worldwide condemnation and tore apart countless Uyghur families. But none of that seems to matter to the Chinese government, which is intent on intensifying its assault on Uyghurs.
These tactics are reminiscent of how CCP suppressed the Tiananmen March students, the Falun Gong, Tibetan rebellion and others. The government is well aware of the public hostility and outcry such actions create, which is why it is smart to disguise these as "maintenance of social stability."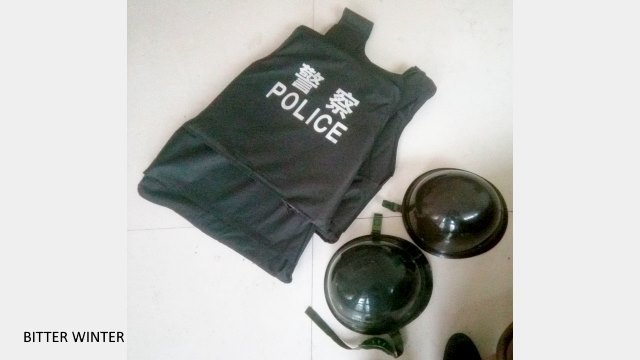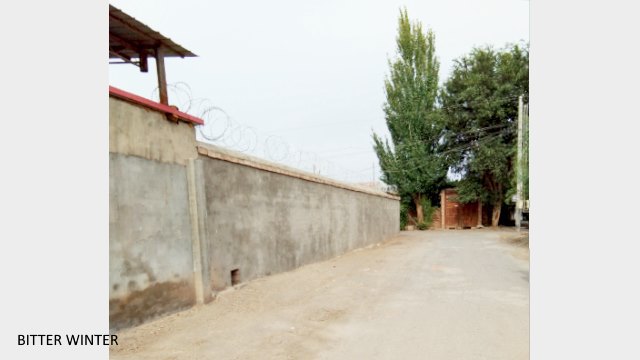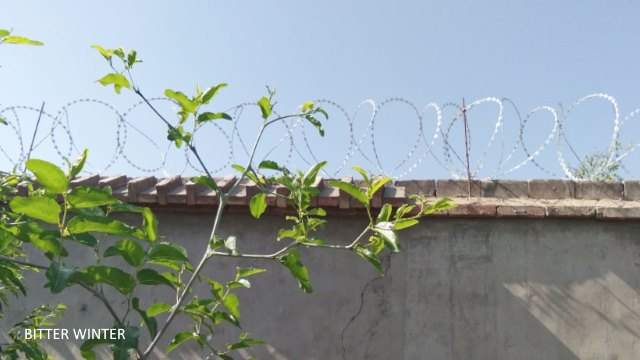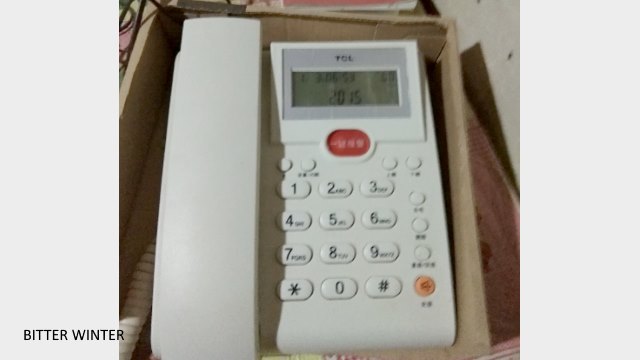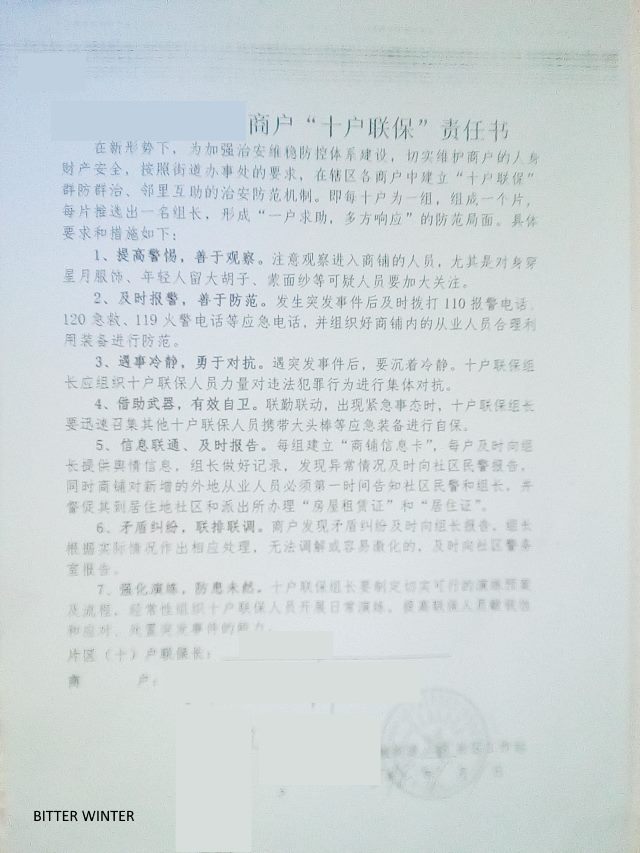 Source: BITTER WINTER / Li Zaili