Since China started resuming most regular activities in March, like reopening businesses and entertainment venues, places of worship remain under strict control.
by Huang Xin
On May 30, at the 13th joint meeting for national religious groups, it was announced that "religious activity venues will be reopened orderly in areas with low infection risk, under the implementation of epidemic prevention and control measures." The government's requirements, however, make people of faith in China uneasy.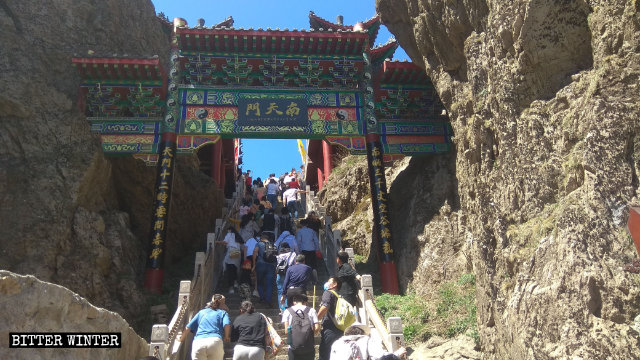 Authorities in the eastern province of Zhejiang demand that the primary prerequisite for reopening religious venues is to share with congregations a "vivid and touching story of fighting the epidemic," so they will "see the superiority of China's socialist system." The government also demands to hold a grand flag-raising ceremony on the day venues reopen. Believers must also pray for "the national economic and social development," "attainment of the great rejuvenation of the Chinese nation," and "promotion and realization of human destiny community," which are all President Xi Jinping's political slogans.
Praising the president for his efforts in fighting the coronavirus outbreak is also one of the preconditions to measure if places of worship are qualified to resume regular activities.
In Lingbao, a county-level city under the jurisdiction of Sanmenxia city in the central province of Henan, a market in front of a Three-Self church was crowded with people in late March, while the church door remained closed.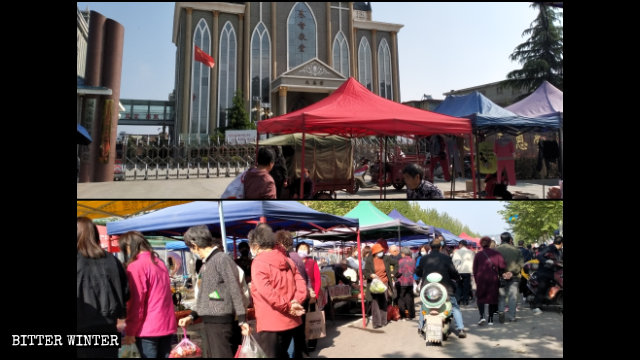 When the church administrators asked local government officials in early May when the venue would be allowed to reopen, they received a list of preconditions. They included demands that services should focus on "promoting the remarkable effect China achieved in fighting the epidemic," "praising how Xi Jinping supervised the epidemic prevention and control work," "sharing information on how many Christians have died in the US during the pandemic."
"If the Communist Party is in power, it means that devil rules the country," a church preacher commented. "It just makes no sense to reopen the church if we have to preach about politics."
A Catholic from Puyang county in Henan's Puyang city told Bitter Winter that on April 10, two days before Easter, the church received a notice from the local Chinese Patriotic Catholic Association, banning all activities, including those online.
People of faith interpret such bans as yet another means by the regime to clamp down on religions in the name of epidemic prevention and control.
On May 3, during the May Day holiday, the Taojin Mountain Scenic Area in Sanming, a prefectural-level city in the southeastern province of Fujian, welcomed tourists, returning after the lockdown was lifted. Most walked around the crowded scenic area without the required face masks, but the entrance to the courtyard of the Dingguang Temple and the Shakyamuni Buddha Stupa were closed, three surveillance cameras monitoring the venue.
"Could it be that human-to-human transmission only happens when tourists enter temples, not other venues in scenic sites?" one of the tourists remarked. "Plainly speaking, it looks like an extension of the government's policy to crack down on religions."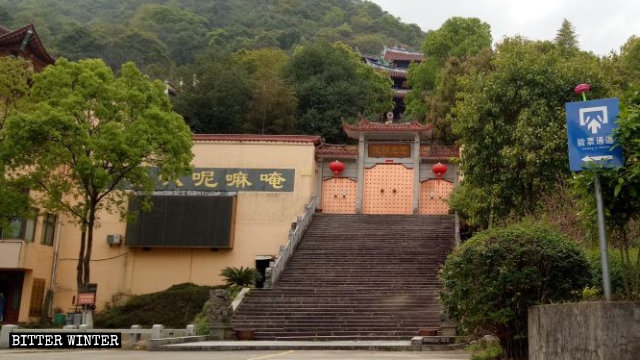 As Asia News reported, "The bureaucratic process and the conditions for reopening make the return to places of worship for the faithful very difficult." A priest from central China complained that to open the church, "we have to get a permit from the authorities at every level: from village, city, province, and this requires time and travel."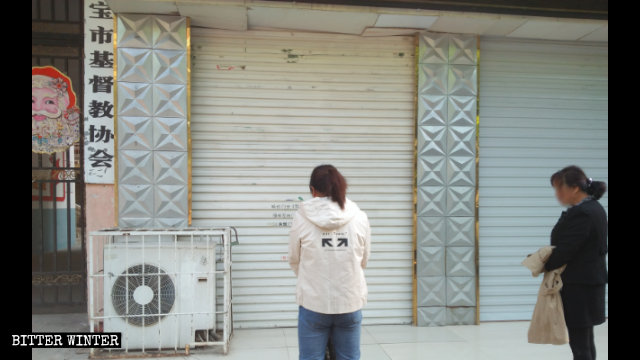 Source: Bitter Winter