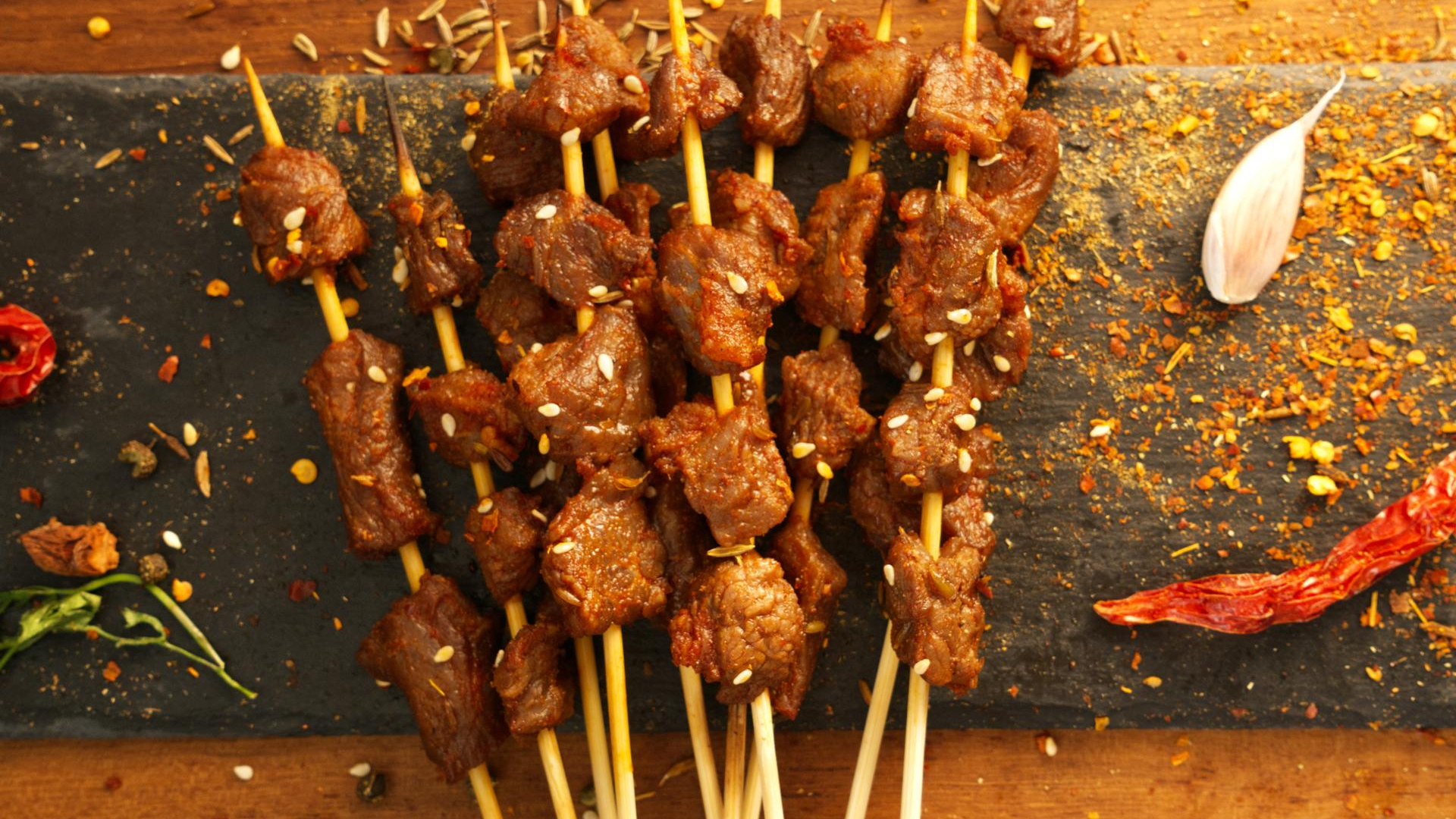 The cousins are among a large number of Uyghur professionals taught 'vocational skills' in the centers.
Two Uyghurs in the iron trade who expanded their business to Kazakhstan in recent years have been detained in an internment camp in northwest China's Xinjiang Uyghur Autonomous Region (XUAR) where they are being "taught" culinary skills, according to fellow traders.
Cousins Akbar Yusup, 48, and Abdusalam Abduwali, 38, went missing in 2017 after returning from Kazakhstan to their homes in Ghulja (in Chinese, Yining)—the seat of Ili Kazakh (Yili Hasake) Autonomous Prefecture and the XUAR's third largest city—their relatives in the neighboring Central Asian nation recently told RFA's Uyghur Service.
After making inquiries, RFA learned from a Kazakhstan-based trader that Abduwali had been detained on Dec. 26, 2018 and Yusup on April 4, 2019. However, the trader was unable to determine why they had been held by authorities or where they were detained.
"They say they're in camps," said the trader, speaking on condition of anonymity. "The younger one, he has shops for his business. He had an iron company."
Authorities in the XUAR are believed to have held up to 1.8 million Uyghurs and other Muslim minorities in a vast network of internment camps since early 2017. Chinese officials have said the camps are centers for "vocational training," but reporting by RFA and other media outlets shows that detainees are mostly held against their will in cramped and unsanitary conditions, where they are forced to endure inhumane treatment and political indoctrination.
According to the trader, the fathers of Yusup and Abduwali were both long-time blacksmiths and iron workers in Ghulja. The cousins learned the trade from their fathers but focused their business activities on building iron fences.
A movement in Uyghur architecture and home design in Ghulja in recent years helped their business achieve rapid success and growth, the trader said. Their work also found a market in Kazakhstan, where they began doing business after 2010.
The cousins did business between China and Kazakhstan for a number of years with no trouble, but had their first run-in with the authorities in 2017 when police called them back to Ghulja, which they agreed to do because they believed they had done nothing wrong.
"They went through [the border checkpoint at Ili Kazakh Autonomous Prefecture's] Korgas (Huocheng) county," the trader said. "It was April [2017] and [authorities] took them in as they entered the country."
Abduwali and Yusup had black hoods placed over their heads at the checkpoint and were taken away, according to the trader. They were released after a week of interrogations, but then were detained separately in December 2018 and April 2019, he said.
'Learning culinary skills'
According to information listed on their identification cards, which RFA was able to obtain copies of, Yusup is a resident of the No. 11 apartment complex on Ghulja's Xinhua Road, while Abduwali lives at the No. 19 apartment complex on Baht Road.
RFA called community offices and police stations in these jurisdictions seeking information about the cousins. One officer at the station on Xinhua Road told RFA he was unaware of the situation, but a second officer at the same station confirmed he had worked on the case of the two cousins.
The officer, who also declined to provide his name, said that six months ago, the two had been moved to the "Yéngiyer" camp in Ghulja, where they "eat, do activities, and learn Chinese." He said that the cousins are being held on the "third floor" of one of the buildings in the complex but was unable to provide information on the reason for their detention.
An employee at a government office in Ghulja told RFA that the cousins had been "moved between three places" in the county, including the Yéngiyer, Boz, and Yamachang camps. She said that they had been held in Boz "for six or seven months as well," without providing details about their detention in Yamachang.
In Yéngiyer, the cousins had "learned culinary skills," she said, including cooking and baking.
"[The center] brought them to a point where they can cook [professionally] … I know of several cooks who stayed there for six or seven months. Those people who can really learn things are able to get it. I see this as a large-scale attempt to meet needs, something fruitful that they've really benefited from."
The employee said she did not know when the cousins' "studies" would conclude.
Amid growing international scrutiny of the extralegal penal system the Chinese government refers to as voluntary "vocational centers," reports suggest that Uyghurs are being transferred from internment camps to forced labor situations.
RFA's investigations have revealed that a large number of gainfully employed scholars and specialized workers have been sent to detention for "reeducation." New evidence has also found that a number of experienced businesspeople engaged in trade have also been detained in the camps.
Reported by Shohret Hoshur for RFA's Uyghur Service. Translated by the Uyghur Service. Written in English by Joshua Lipes.
Source: Copyright © 1998-2016, RFA. Used with the permission of Radio Free Asia, 2025 M St. NW, Suite 300, Washington DC 20036. https://www.rfa.org.