Local authorities across China confiscate from temples and shops materials that are not sanctioned by the state and investigate their distribution channels.
by Zheng Jie
The Ganlu Temple in Bayannur city's Linhe district is the largest Chinese Buddhist temple in Inner Mongolia Autonomous Region. From last October to February this year, officials from the local Culture Bureau, Publicity Department, and other government institutions inspected the temple twice. A monk in the temple told Bitter Winter that the officials confiscated hundreds of thousands of printed materials, CDs, and books, including those by Venerable Master Chin Kung and essential Buddhist classics, like the Śūraṅgama Sūtra and the Chinese Buddhist Canon. All these materials were produced by companies not approved by the Chinese government.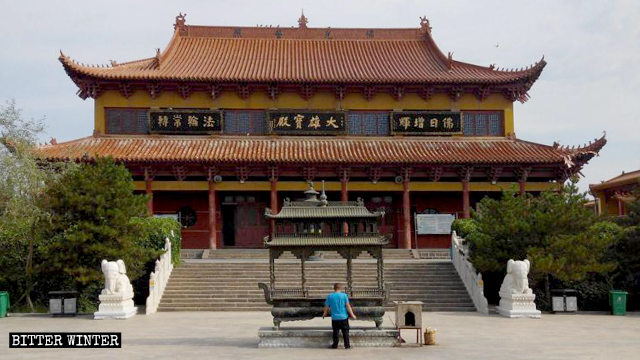 "These texts teach people to be compassionate; they are not political at all," the monk said. "The government confiscates them aiming to control religion."
Buddhist texts were also confiscated from the Daguangming Temple in Bayannur. A monk in the venue said that the temple now doesn't have enough scriptures for worshipers to read. He is worried that fewer people would come to the temple.
Since the start of the year, the CCP has been intensifying efforts nationwide to clear out all unapproved Buddhist texts from temples as "illegal publications."
In early March, the Zhouji township government in Shangqiu city's Liangyuan district in Henan Province confiscated and burned all unapproved publications found in the Lingtai Temple. "The temple's monks never incited people to go against the government," a local Buddhist said. "The government's actions are despicable."
On August 2, local authorities ordered to burn books by Master Chin Kung and the Dalai Lama in the Ciyun Temple in Liaoning Province's Lingyuan city. "The books were put on seven pickup trucks and taken outside the temple. They were burned until 8 p.m. the next day," a monk from the temple remembered.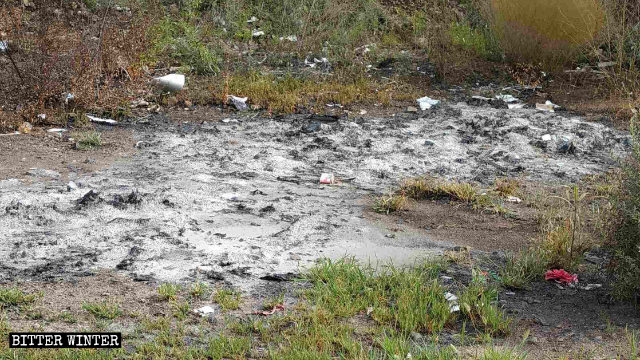 The burnt books are replaced with books on Xi Jinping Thought and traditional Chinese culture.
The abbot in a temple in Donggang, a county-level city in Liaoning, said that officials ordered the venue to remove all religious elements and replace them with posters featuring Xi Jinping's quotes and traditional Chinese culture. All books by Chin Kung and other Buddhist masters had to be burned as xie jiao literature. The abbot managed to hide over one thousand books.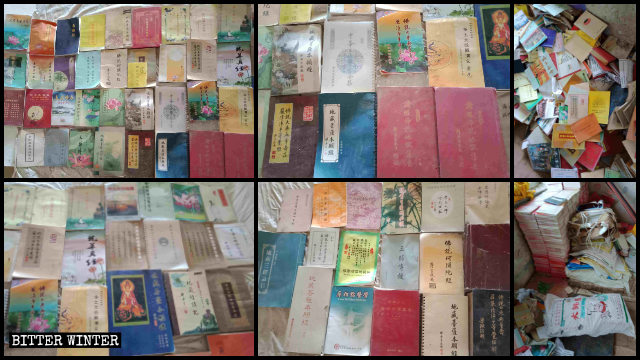 This summer, the Religious Affairs Bureau in Tonghua, a prefecture-level city in the northeastern province of Jilin, ordered the Bailian Temple to burn all printed materials and CDs that were issued without the government's approval.
"Diesel oil was poured over books and CDs piled in a large heap," a monk recalled. Instead of them, books, like Xi Jinping: The Governance of China, 100 Pieces of Patriotic Prose, and alike, were displayed in the temple.
"The Communist Party fully controls all religions in China. If we go against Xi Jinping, our temple will be demolished," the monk added.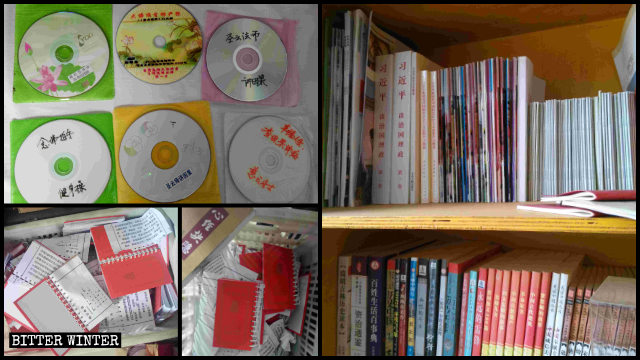 Local governments also investigate distribution channels for unapproved Buddhist materials.
"Religious Affairs Bureau officials said that Buddhist books are contraband," said a Buddhist supply store manager from Jinshan town, administered by the prefecture-level city of Chifeng in Inner Mongolia.
Another Buddhist store manager in Jinshan said that local officials posted a notice on the store's wall, demanding to remove all Buddhist books from shelves, threatening to fine and close the store otherwise.
"Each Buddhist supply store used to carry piles of books and CDs by Chin Kung, Haitao, Huilv, Da'an, and other Buddhist masters. But not anymore," explained a Buddhist supply store manager in Chifeng's Pingzhuang town.
According to an employee at a copy shop in Heilongjiang Province's Mishan city, authorities often inspect their business, looking for religious materials. "Not a single sheet of religious texts is allowed to be copied," he explained.
Source: Bitter Winter