To warrant "proper" indoctrination of students, China's regime probes and punishes religious teachers, ensures that not a single faith-related word is said in class.
by Han Sheng
A kindergarten teacher who has been a member of the state-run Catholic church since her youth told Bitter Winter that she was reluctant to go to church for quite some time because of the pressure from the kindergarten administration. Threats to give up her faith began in October 2019, along with constant criticism during staff meetings, like "some teachers continue to hold religious beliefs while the Communist Party feeds them."
"The state's control over ideology is becoming stricter and stricter, particularly in the field of education," the teacher said. "If teachers hold religious beliefs, not only follow the Communist Party, this becomes a political problem for the government."
The school principal also warned her that several million RMB given to the county where the school is located as part of the "spiritual civilization award" could be withdrawn if the central government learns about her faith. Such awards, which usually involve substantial financial incentives, are given to communities designated as "civilized," i.e., economically developed and free of religion. "I learned that another county had all of its civilization awards revoked because an inspection team discovered two primary school students singing Christian hymns," the teacher added.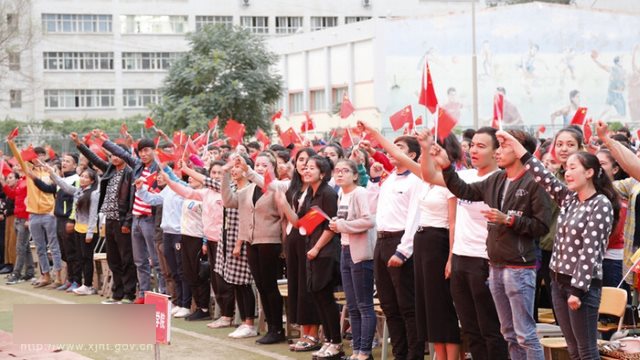 "Teachers are required to indoctrinate children with patriotic ideology, make them believe and praise the Party," she continued. "The entire country is permeated with patriotism. Moreover, schools have assigned special personnel to monitor and report on religious teachers and students. They were told to give up their faith, and some have been designated as key targets of surveillance, the authorities fearing that they will develop 'counterrevolutionary influence,' collude with foreign forces, and cause chaos."
After President Xi Jinping stressed during a national education conference on September 10, 2018, that the fundamental task for education is to train builders and successors of socialism, the pressure on teachers to indoctrinate students increased significantly.
In June last year, a primary school in the northeastern province of Heilongjiang threatened to dismiss a teacher after finding out that she also preached in a house church. She was told to stop doing that, or the government would punish the entire school.
In August, authorities investigated a kindergarten teacher in Shenyang, the capital of the northeastern province of Liaoning, because she is a practicing Protestant. She was forced to quit her job.
In November, Chen Qiufa, the CCP Committee secretary of Liaoning Province, demanded to suppress "religious influences" on teachers and students at a meeting for Party members and provincial government officials.
In December, at a training event for local Party members in Liaoning's Anshan city, participants were demanded to carry out "four investigations"— scrutinize schools, teachers, students, and their actions—to ensure that no CCP members, teachers, and students in kindergartens, primary or middle schools hold religious beliefs.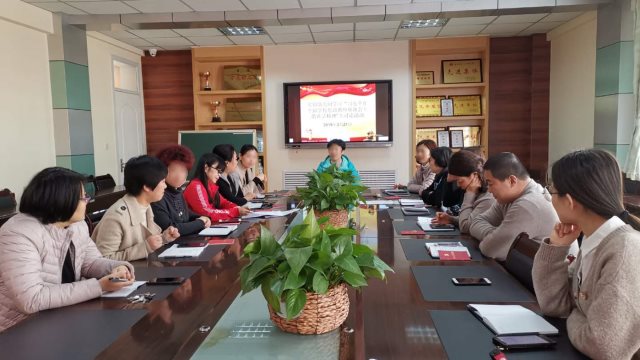 Similar measures have been implemented at the end of last year in many counties and cities in the northeastern province of Heilongjiang and the Inner Mongolia Autonomous Region.
A teacher from the eastern province of Shandong told Bitter Winter that last July, local education departments carried out investigations targeting newly employed middle school teachers. The primary focus was to find out if they hold religious beliefs and support the Communist Party. The inquiries into teachers and their family members were carried out in secret, without approaching them directly, only talking to no fewer than five people in their workplace, residential community, or school.
To make sure that children have no contact with religion, the CCP alters literary classics, language, and history textbooks. It also prohibits teachers from using any religious terms or wearing religious symbols in class.
A student's parent from Heilongjiang's Mudanjiang city revealed to Bitter Winter that in November, the school distributed questionnaires to students to determine if teachers used religious terms while teaching.
According to a secondary school teacher from Shandong, at a staff meeting held last October, the school principal forbade all teachers from having religious beliefs, wearing jewelry with religious symbols, and keeping religion-related items on their desks. The teachers were also pressured to urge their religious family members to give up their faith, or their employment at the school would be affected.
Source: Bitter Winter