After proofs emerged that the Chinese company developed tools for facial recognition of Uyghurs, the French world champion walked away of its advertising contract.
by Massimo Introvigne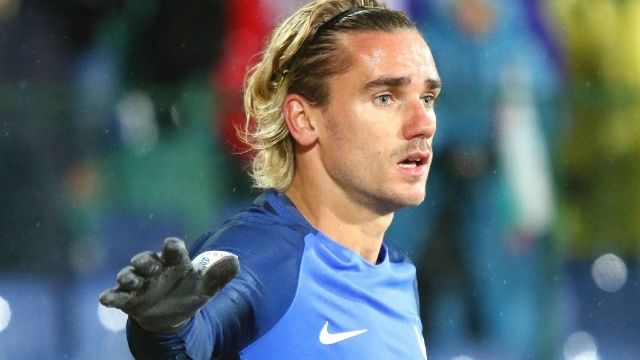 Bitter Winter published on December 10 evidence that the Chinese electronic giant Huawei, in co-operation with Megvii, developed a "racist" technology using facial recognition to identify ethnicity, targeting Uyghurs in particular.
One who, to his credit, paid attention to this news was French soccer world champion Antoine Griezmann, who currently plays for Barcelona FC in Spain and was a "global brand ambassador" for Huawei, advertising the company's products.
Griezmann immediately terminated his agreement with Huawei, "following, he said, strong suspicions that Huawei has contributed to the development of a Uyghur alert thanks to facial recognition software." "I take this opportunity, Griezmann added, to invite Huawei to not just deny these accusations but to take concrete actions as quickly as possible to condemn this mass repression."
The power of sport stars should not be underestimated. While it had ignored other criticism, Huawei felt compelled to reply. They answered by blaming Megvii for the "Uyghur alarm" technology. However, its description, while acknowledging the partnership with Megvii, appeared on Huawei's European Web site under the Huawei logo.
Huawei anticipated this objection, and argued that "the person responsible for approving the document was not a Huawei employee, but rather was a subcontractor," who made "a mistake." Blaming individual mistakes after embarrassing information is disclosed is, of course, the easiest but also the less believable way for a company to elude its responsibilities.
Given its record of cooperation with the CCP in supplying technology used for espionage and police repression, it is much more believable that Huawei lied once again.
We hope that Griezmann will stand firm, be protected by his own fame, and avoid the fate of Mesut Özil, another soccer world champion (he won the title with Germany in 2014) who plays for Arsenal in the United Kingdom, and in 2019 stated that Uyghurs are "persecuted" in China. After China threatened to exclude Arsenal from the lucrative Chinese market of televised soccer games and merchandising, Arsenal publicly distanced itself from Özil's comments.
But worse was to come. For the season 2020–21, Özil has been excluded from the lists of Arsenal players for both domestic and international games, allegedly for technical reasons and disagreements about his salary. Since he is still under contract with Arsenal, and has not been traded to another team, this means the player is effectively excluded from playing professional soccer, something that obviously pleases the CCP but is another testament to professional sport's frequent subserviency to China.
Source: Bitter Winter