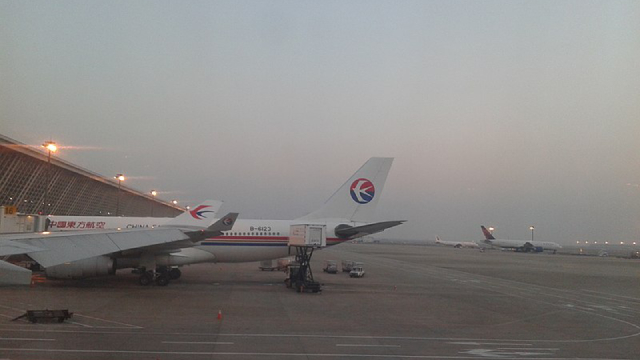 In an attempt to extradite Christians exiled overseas for religious persecution back to China and continue persecuting them, the CCP has frequently harassed their relatives in mainland China. Recently, caused by the global spread of Wuhan coronavirus, the intensifying public resentment towards the Chinese in the world has aggravated the plight of Chinese Christian refugees overseas.
"I'm in great fear that the CCP government will find out my son, and extradites him back for persecution," Mr. Cheng Hui (pseudonym) said worriedly.
His son, named Cheng Yang (pseudonym), is a member of The Church of Almighty God (CAG) in a coastal province in mainland China. In 2015, Cheng Yang fled overseas to seek political asylum because of the CCP's persecution. Soon after, the CCP authorities discovered his departure record and he did not return to China within due time. So they started to harass Cheng's family members frequently.
"Over the years, government officials and police officers frequently came to my house for harassment. For a period of time, they came once every two weeks, questioning if we got in contact with my son. They claimed that my son is opposite to the Communist Party because he believes in Almighty God," said Mr. Cheng, adding that the police officers even threatened to issue a wanted notice for his son if he refused to confess, and said that they had a lot of ways with him.
"The police also threatened that if we fail to tell them what we know about my son, not only will my future generations not be able to register their households, but their employment will also be restricted. On the contrary, if we cooperate with them to bring my son back to China, they will arrange employment for him. Inducing my son back home this way, they are actually wolves disguised in sheep's clothing!" said Mr. Cheng, adding that government officials even forcibly took photos of him and his family members and registered their telephone numbers and ID information, and also questioned them for religious status.
In order to protect his son, Mr. Cheng did not discover to them any information. However, the CCP government's repeated harassment greatly tormented him. "It is indeed too difficult to maintain belief in God in China. We're in danger of being arrested at any time," he said helplessly.
A CCP internal document issued in July 2015 was exposed by Bitter Winter, a magazine on religious liberty and human rights in China. It explicitly demands a comprehensive investigation should be conducted on CAG Christians who have left the country, not only ascertaining their activities overseas, but also closely surveilling their relatives in China.
The daughter of another CAG Christian exiled overseas, together with her husband, has been subjected to frequent harassment by the government in mainland China.
"Last April, the police summoned my husband twice and tried to squeeze information about my father's going abroad," said Ms. Liu. "They questioned my husband about my father, including his whereabouts, contact information, and religious belief. Besides, they threatened to imprison him for a harbor crime if discovered to fail to report the facts, adding that they will call him for further information at any time."
Last June, government officials asked Ms. Liu to tell her father to come back to China, claiming that her father needs to personally go through some formalities.
"I do not want my father to come back home," said Ms. Liu, knowing that tools used by the CCP to persecute Christians have always been extremely cruel, and that her father must be arrested and persecuted by the CCP once he returns.
According to sources, at least over 40 CAG Christians have been subjected to the CCP government's arrest and persecution after their return to China. Association for the Defense of Human Rights and Religious Freedom (ADHRRF) has previously reported 10 cases of CAG Christians Arrested and Persecuted After Return to China. Some of them were brutally tortured to the point of lifelong disability; some were sentenced to 5 years of imprisonment; some were held in indoctrination center and unaccounted for; some went missing after return to China, and their whereabouts are still unknown.
With Wuhan coronavirus epidemic spreading globally, the surging resentment towards the Chinese in countries has turned the CAG Christians' situation from bad to worse, whose asylum applications had been impeded due to the CCP's fake news. Many CAG Christians are worried that there will be more difficulties in the approval of their asylum applications and they will be in greater danger of being repatriated.
As Massimo Introvigne, the editor-in-chief of Bitter Winter, said in an interview, "Dangers are increasing for [China's] refugees abroad whose asylum applications for reasons of religious persecution are rejected. Especially in the context of suspicion and hostility towards the Chinese in general: if they were repatriated to China, they would be sent to prisons at high risk due to the virus." Seeking to prevent that, his organization, the Center for Studies of New Religions (CESNUR), and several NGOs launched an appeal, calling on democratic countries to accept CAG refugees.