Residents of 33 villages in Zhejiang Province were forced to relocate for a "modernization project." Those defending their rights were arrested. Some died.
by Lin Yijiang
When CCP's hardliner Zheng Yanxiong was recently appointed as the head of the Office for Safeguarding National Security, attention has been drawn again to the protests in Wukan village during his term as the Party committee secretary in Guangdong Province's Shanwei city. In 2011, the village's residents organized demonstrations to protest their land's illegal expropriation but were violently suppressed. Similar silencing of people who defend their rights is, sadly, a common occurrence in China.
Entire village ordered to relocate
In February last year, responding to a call to revitalize rural China by building "a well-off society in a modernized socialist country," put forward by the 19th National Congress of the CCP, the Longyou county government in Quzhou, a prefecture-level city in the eastern province of Zhejiang, put forward a plan to create the "Shiyuan experimental zone." The idea behind the project, named after one of the 33 villages selected for "modernization," was to demolish the homes of all 4,800 inhabitants and build new ones instead. Afterward, the relocated people would return to their new homes.
Almost all 1,600 households in the villages had homestead property rights, meaning that their houses have been built legally, and they are protected by the law. Many of the houses in the villages situated on a riverbank and surrounded by mountains were of good quality and high value since residents in the area are rather well off.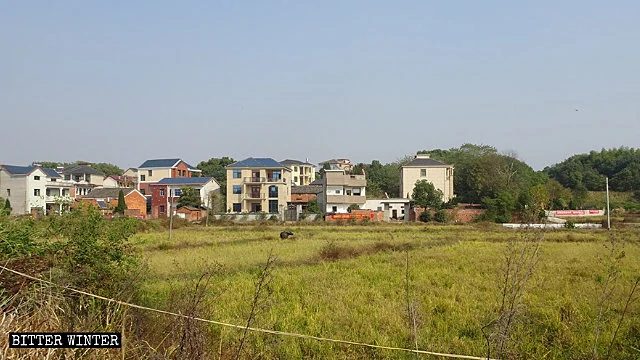 As the government's plans were put in motion, villagers were ordered to relocate collectively. The government proposed a compensation scheme for each house: if a demolished property's value is higher than the cost of a new home, its owner will be paid the difference. However, if a new house is more expensive than the original one, the owner will have to compensate the state for the additional costs. Moreover, it will take at least three years to build new homes. Until then, residents have to rent or stay with their relatives.
Villagers harassed and intimidated
Unhappy with unfair conditions and unsure about their future, many villagers refused to sign relocation agreements. In response, the local government mobilized over 1,000 officials from 74 government units in charge of ideological work to change villagers' minds, harassing them at home every day from March to October. Several residents reported that they were kept awake until 2 or 3 in the morning until they signed agreements.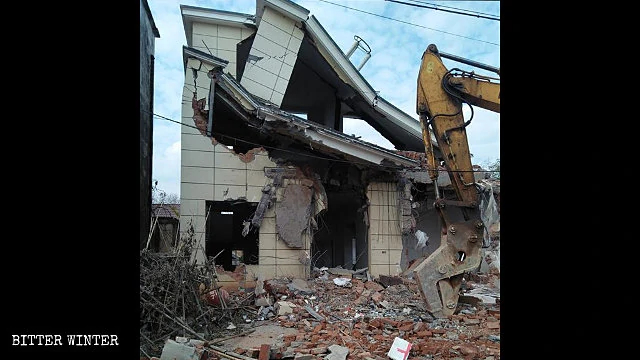 "I was so scared of loud knocks on the door by these officials that my whole body trembled," an over-70-year-old woman recalled. "Their daily visits made me so anxious that I could not sleep. My husband's health deteriorated because of this."
The local government also pressured the residents' children who worked or studied elsewhere to return home and persuade their parents to relocate. Some were even threatened to be dismissed from work or school if documents were not signed. Those who refused were pressured further.
Attempting to organize the village to continue defending their rights, a resident encouraged his neighbors not to sign the agreements in their group on WeChat, a Chinese messaging and social media platform. He was soon arrested for "inciting unrest" and "making rumors." The man was only released after he had signed an agreement to relocate. Another villager was taken to a police station for posting a message about land use laws in China.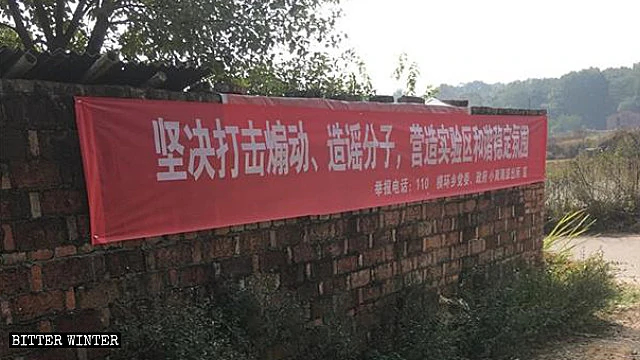 A resident told Bitter Winter that anyone disagreeing with the relocation order or compensations for their homes was threatened to be arrested, as police officers with batons and guns were sent to intimidate them. "Who wouldn't be scared of them? We couldn't do anything about this," the woman lamented.
Driven to death
Despite continuous intimidations and threats, some residents still refused to relocate, but their houses were forcibly demolished.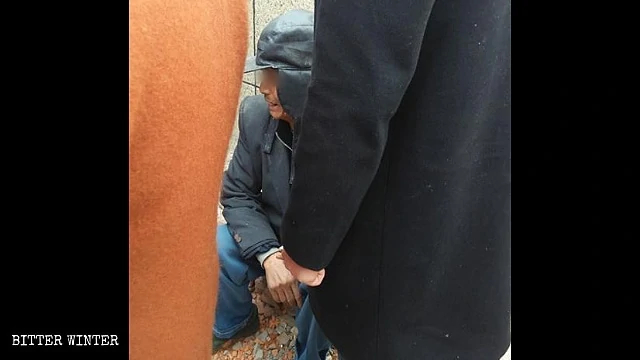 "To pressure us to sign agreements to relocate, the government not only cut off our water and electricity supply but also threatened to demolish our homes with us inside them," a villager recounted.
He added that a few village residents had died from the stress caused by the government's intimidations. An elderly man died on December 22 from a sudden heart attack. Mr. Yan, 71, died on March 17 after witnessing an iron shed he used for washing clothes being demolished. Two days later, his wife was forced to sign a statement saying that her husband's death had nothing to do with the government's actions.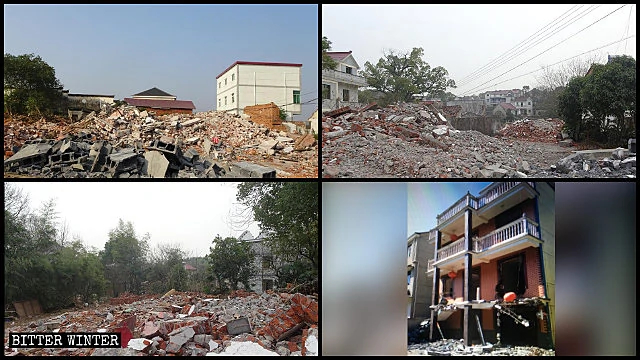 Ms. Ding, 67, killed herself by jumping into a well after her house was demolished. Her neighbor told Bitter Winter that the woman begged officials not to destroy her home before her death.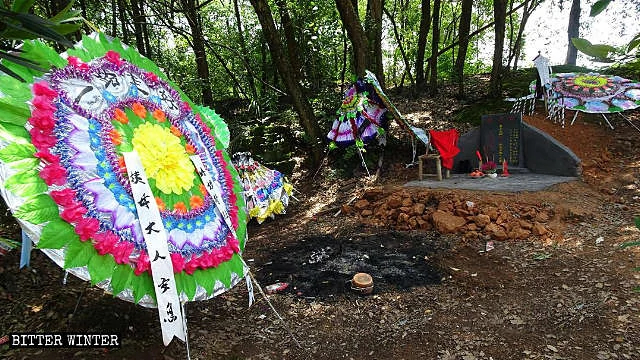 Source: Bitter Winter