Amid escalating tensions with Western democracies, China's regime incites nationalist sentiment among residents, cracks down on religions as "foreign agents."
by Wang Yong
In the CCP's propaganda, Protestantism and Catholicism have been designated as tools for "imperialists to invade China." Amid its trade war with the United States, the pro-democracy protests in Hong Kong, and the coronavirus outbreak, government mouthpieces continued to stir up nationalist sentiments among the population, intending to raise hatred toward Western democracies. The authorities also issued new guidelines to suppress "foreign religious infiltration," explicitly targeting US-affiliated places of worship.
In March, the government of Tongjia, a town administered by Yingtan city in the southeastern province of Jiangxi, demanded to shut down a state-sanctioned Catholic church and convert it into an entertainment venue.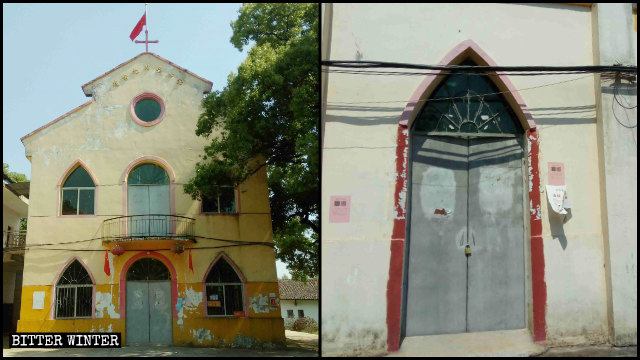 "Catholic churches must be repurposed for entertainment venues because of worsening relations with the US," local government officials explained. "Catholics should be suppressed because they are linked to the US and support the Hong Kong riots."  On May 10, the first event for residents was held in the former church.
In May, under the pretext of inspecting residents' health, government personnel visited homes of Christians in Yugan county, administered by Jiangxi's Shangrao city, and tore down religious images, symbols, and Christian couplets. A churchgoer from the county's Daxi township told Bitter Winter that at least 40 believers in his village were harassed.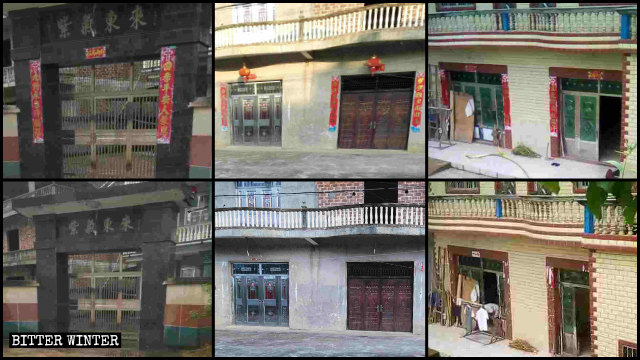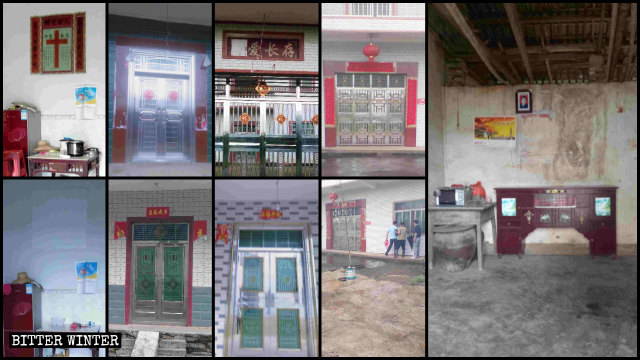 "Village and county officials told us during these visits that we are not allowed to believe in the foreigners' God, and that all religious things from the US are banned in China," a local believer said.
"They told us that we follow the God of Americans, even though the US is against China," another believer added.
"Ever since China has fallen out with the US, higher-ups pressure us to persuade locals not to believe in the same God the Americans do," a local government official told Bitter Winter. "We have no other choice but to follow the orders."
On May 10, the county government ordered to repurpose a Protestant church, the construction of which was halted because of the state's religious persecution, claiming that its windows were "American style." The officials even threatened to demolish the church unless the windows were removed the next day.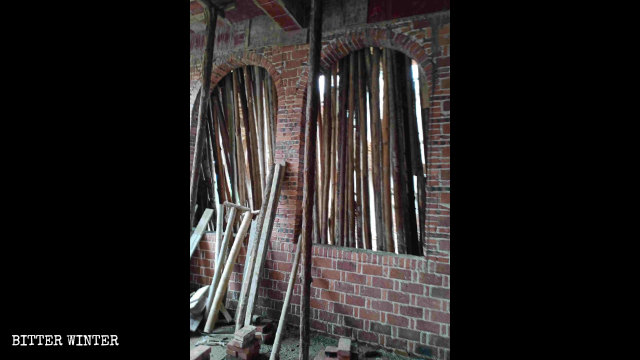 A local house church pastor believes that China's Protestants are doomed to experience harsher repressions than the so-called "counterrevolutionaries" during the Korean War in the 1950s when China stepped in to support North Korea against the US. "Amid the war, to ensure political stability, the CCP launched the nationwide campaign to suppress counterrevolutionaries, making every effort to eliminate the 'imperialist remnants,'" the pastor explained.  "Protestants were targeted for rectification, and many well-known pastors were attacked on 'pro-imperialist' charges. The same is happening now. China's tensions with the West will inevitably make way for the CCP to further tighten its religious policies. It already uses this excuse to crack down on Protestants and Catholics."
Source: Bitter Winter