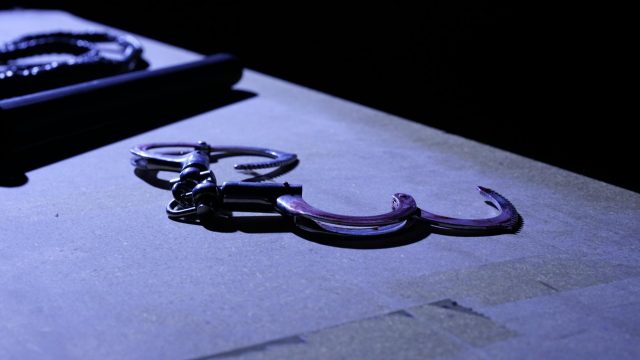 Chinese authorities in the northern region of Inner Mongolia have arrested a human rights lawyer after he refused to send his child to school amid regionwide protests against plans to end Mongolian-medium education.
Police in Inner Mongolia's Tongliao city are have formally arrested Hu Baolong on charges of "leaking state secrets overseas," ethnic Mongolian scholar Khubis, who currently lives in Japan, told RFA on Wednesday.
He said he last had contact with Hu on Sept. 4.
"Hu Baolong protested because his kid was starting primary school this year," Khubis said. "As a father, he was protesting against [the ruling Chinese Communist Party's] 'bilingual education' policy."
"I was told that he was arrested for giving information to foreigners," he said. "But all his messages were on WeChat and were about regular stuff that most people know about."
Khubis said that, last time they spoke, he and Hu had avoided talking about the massive political resistance to plans to end Mongolian-medium education in the region's schools.
"We talked about everyday life; there was nothing secret or sensitive," Khubis said. "I think they are targeting him for taking part in the resistance movement among parents in Tongliao."
Class boycotts and street protests
Nomin, an ethnic Mongolian and former colleague of Hu's now living in the U.S., said she had tried to contact Hu's sister.
"I asked [his sister] if he had been detained and she said yes, he had," she said.
"The Tongliao authorities told some local parents that they detained [Hu] to encourage the local parents to settle down," Nomin said. "This was a couple of weeks ago."
"I learned via a group chat that Hu is being prosecuted and has been formally arrested."
Plans to end the use of the Mongolian language in the region's ethnic Mongolian schools have sparked weeks of class boycotts, street protests, and a region-wide crackdown by riot squads and state security police in the region, in a process described by ethnic Mongolians as "cultural genocide."
Since the start of the new semester, schools that previously offered Mongolian-medium teaching will start using Mandarin Chinese instead, phasing out any Mongolian-language teaching materials, according to local residents and overseas activists who spoke to RFA.
As well as Hu, the authorities have detained a further eight people on suspicion of "picking quarrels and stirring up trouble," in connection with the schools protests.
Nine deaths so far
According to the New York-based Southern Mongolian Human Rights Information Center (SMHRIC), at least nine people have died and thousands have been detained as the authorities launched a region-wide crackdown on the protest movement, which organized region-wide class boycotts and street protests in response to the policy change.
An estimated 300,000 students have boycotted class across Inner Mongolia since the end of August, with the authorities claiming the policy is a move towards "bilingual education."
Ethnic Mongolians in the region say it is a form of cultural genocide aimed at cutting off their remaining connection to their culture and heritage.
In several areas, the authorities dispatched SWAT teams, plainclothes state security police, and volunteers to strong-arm families into sending their children back to school, SMHRIC reported.
Parents who failed to enroll their children in school were threatened with having them expelled, while hundreds of ethnic Mongolians were forced to resign from public office after they resisted the changes to the curriculum, which were kept under wraps until the start of the new semester at the end of August.
Hu Baolong is the the founder of Tongliao's Menggali law firm, which mostly provides legal services for ethnic Mongolians, especially members of traditional herding communities.
The authorities had earlier imposed a travel ban on him after he represented a client in a politically sensitive legal case, and Hu was prevented from crossing the border into the neighboring country of Mongolia by border guards at Erenhot in 2010, on the grounds that his leaving would "endanger national security."
According to ethnic Mongolian Tara, Hu was also a veteran of the 1989 pro-democracy movement in China.
"He took part in the student movement in 1989, then went on to found his own law firm in Tongliao," Tara said. "He is a dissident, and advocate for freedom, and has been targeted all along; this time he explained the bilingual education policy to everyone in a WeChat group."
Reported by Qiao Long and Lau Siu-fung for RFA's Mandarin and Cantonese Services. Translated and edited by Luisetta Mudie.
Source: Copyright © 1998-2016, RFA. Used with the permission of Radio Free Asia, 2025 M St. NW, Suite 300, Washington DC 20036. https://www.rfa.org.