The Chinese government continues indoctrinating students with socialist ideology, forces citizens to study Xi Jinping Thought.
The coronavirus outbreak has disrupted the daily lives of everyone in China, as numerous cities, towns, and villages were in a lockdown. Educational institutions throughout the country either postponed the start of the new term or started classes online.
On February 13, a primary school in the Wendeng district of Weihai, a prefecture-level city in the eastern province of Shandong, gave its first online ideological and political class, showing students at home a propaganda video, entitled Confidence, Responsibility, and Mission. Afterward, they had to write an essay about what they had seen.
The video, aimed at strengthening student's love for the Communist Party, mainly depicts President Xi Jinping's "excellent leadership and governance" during the epidemic. The mission of 90 million CCP members, as claimed in the video, is serving, first and foremost, ordinary people, making their health the top priority.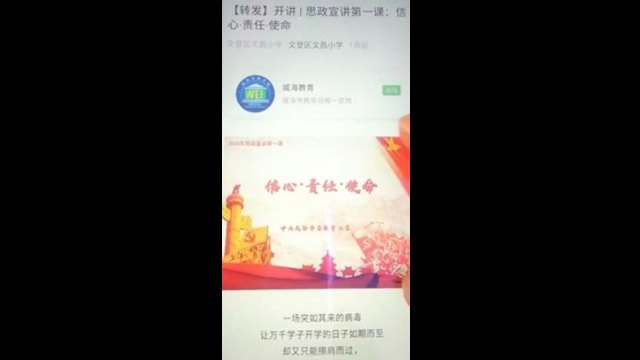 Bitter Winter has previously reported that as people were dying from COVID-19, the CCP propaganda machine was hard at work praising President Xi, socialism with Chinese characteristics, and "revolutionary spirit" for beating the deadly virus. At the same time, completely disregarding the fact that by concealing vital information and silencing whistleblowers, the regime has allowed the virus to spread throughout the world.
A college student from Taiyuan city in the northern province of Shanxi told Bitter Winter that the government ordered schools to teach two online ideological and political classes every week, focusing on Marxism-Leninism and Maoism.
"During each class, my computer screen first shows the national flag being raised to the sound of the national anthem," the student explained. "I have to film myself watching this and send the footage to my teacher. It's really annoying! But I won't get any points if I don't do this. It may also hinder my prospects of finding a job after graduation."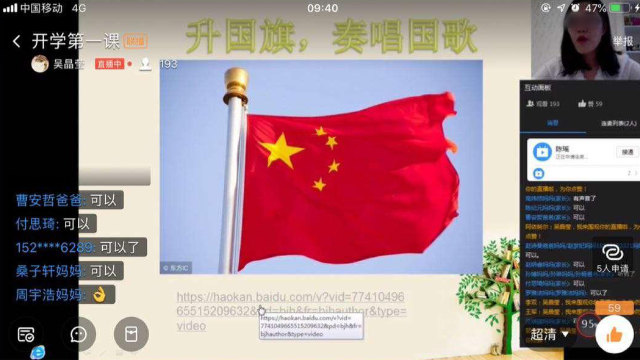 The "Xi Study Strong Nation" app, launched in January 2019, has also become compulsory for students. A college in Shanxi's Jinzhong city demanded students to accumulate 300 points on the app each week and send the screenshot with them to the class secretary of the Communist Youth League. Aggregated points are used to determine an "excellent class" and an "excellent League branch secretary," and the individuals achieving high scores are also praised. The school administration summons headteachers and Youth League class secretaries that fail to meet the set standard.
Classes online are stressful already, students complained, so working on "Xi Study Strong Nation" adds more pressure to their daily routine. "Can one be forced to love the country and the Party?" one of the students asked. "Only the government that is losing people's support would pressure them to love it!"
The coronavirus outbreak did not reduce the pressure on the millions of CCP members and public servants, including teachers, to collect points on "Xi Study Strong Nation." In February, the government of a county in Yuncheng, a prefecture-level city in Shanxi, demanded all its employees and teachers to sign up on the app and gain no less than 30 points every day. For CCP members and officials—at least 50.
"Every day, we have several online classes and prepare for lessons on our computers," a teacher said helplessly. "Our eyesight has deteriorated from looking at the computer and cell phone all day. We have no time and energy to collect the 'Study Xi Strong Nation' points."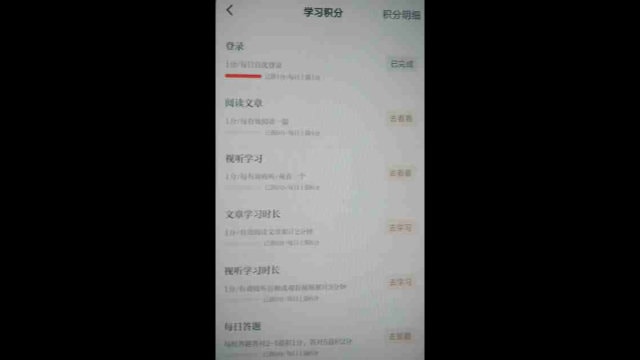 To ensure that no word by the president goes unnoticed, bookstores across Chine are demanded to sell the books with Xi Jinping's speeches.
"Every time Xi Jinping gives a speech, the government publishes it and distributes to us," a bookstore employee from Yichun city in the southeastern province of Jiangxi complained. "We have to sell these books to all government institutions that we know. No one wants to read them, and these organizations buy them merely to demonstrate loyalty." He added that if he fails to sell the set number of books, the money is deducted from his salary. In cases when government institutions don't pay for the books on time, he has to compensate for them too.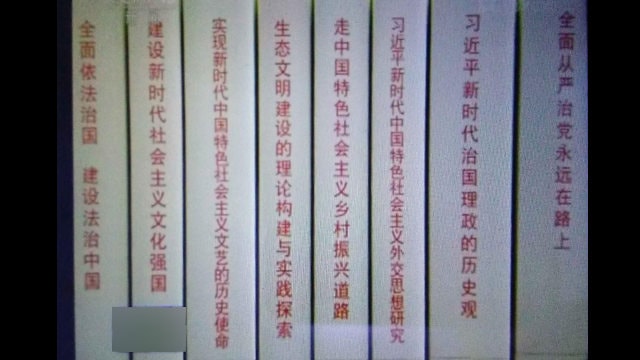 A government insider from Yichun told Bitter Winter that last autumn, a local township government official bought hundreds of books with Xi Jinping's speeches ahead of an inspection from the provincial government to avoid criticism for not studying Xi Jinping Thought actively enough.

Source: Bitter Winter