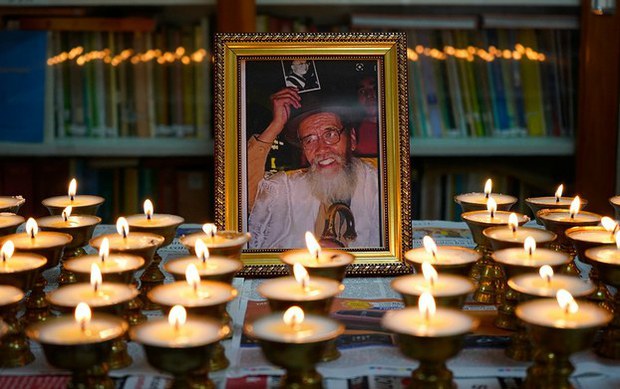 The human rights situation in Tibet and Tibetan-populated areas of western Chinese provinces continued to deteriorate this year, with many Tibetans detained arbitrarily or held as political prisoners, and others disappearing in custody with no word on their whereabouts given to family or friends.
On Human Rights Day, Dec. 10, RFA's Tibetan Service remembers five long-serving political prisoners who passed away this year inside Tibet or in exile:
Takna Jigme Sangpo, famous as Tibet's longest-serving political prisoner, died on Oct. 17 in Switzerland at the age of 91 after spending 37 years in Chinese prisons and 18 years in exile, where he spoke out against Chinese human rights abuses in Tibet.
Ama Adhe, who spent more than a quarter century as a political prisoner for her role in supporting the armed resistance to Chinese invaders in eastern Tibet in the 1950s, died on Aug. 3 in Dharamsala, India, at the age of 88. Captured by the Chinese in 1958, she spent the next 27 years in prison, enduring torture, forced labor, and constant hunger, before finally being released in 1985 and later escaping into exile in India.
Tsering Bakdro, died on April 26 at the age of 51 at his home in Maldro Gongkar county in the Tibet Autonomous Region's Lhasa municipality after suffering years of poor health following his release from a prison term served for challenging Chinese rule in Tibetan areas. Formerly a monk in Tibet's Ganden monastery, Bakdro was arrested in 1992 after launching a protest with others in Lhasa in which they called for Tibet's independence and carried the banned Tibetan national flag.
Choekyi, a former political prisoner, died on May 7 at his home in China's Sichuan province after authorities repeatedly denied his requests to seek medical treatment for failing health resulting from harsh treatment in prison. He had served a four-year term in Sichuan's Mianyang Prison for making a T-shirt celebrating the 80th birthday of exiled spiritual leader the Dalai Lama, and was released on Jan. 18, 2019. During his detention, Chinese police severely tortured him, resulting in damage to his liver and kidneys.
Lhamo, a 36-year-old herder and mother of three in Nagchu prefecture's Driru county, died in August after being tortured in Chinese custody. She was detained by police in June for sending money to India and died shortly after being sent to a hospital by police. Chinese authorities did not allow Lhamo's family to perform traditional funeral ceremonies and forced them to cremate her body immediately.
Many held this year
The Chinese government in 2020 detained many Tibetans for the peaceful expression of their views in a political climate in which almost any expression of Tibetan identity or culture is considered illegal. A few are named here:
Lhundrub Drakpa, a Tibetan singer, was sentenced in June to six years in prison for a song criticizing repressive Chinese government policies in Nagchu's Driru county. He was detained in May 2019, two months after his song "Black Hat" was released, and was held in pre-trial detention for more than a year without access to legal representation.
Khandro Tsetan, a songwriter, and Tsego, a singer, were charged this year with "subversion" and "leaking state secrets" after composing and circulating a song praising exiled Tibetan spiritual leader the Dalai Lama. A Chinese court in northeastern Tibet in July sentenced Tsetan to seven years in prison, and Tsego to a three-year term.
Tsering Tso, a Tibetan woman known for her advocacy on social media of democracy and the rule of law, was fined and held in administrative detention for 10 days in Trika county in northwestern China's Qinghai province before being released under continuing surveillance.
Tharpa, a 39-year-old Driru county businessman and former monk at the Larung Bar Buddhist Academy in Sichuan, was detained in June for sending books of religious teachings to India and for sending money to family members and other Tibetans living in exile. Tharpa had worked for the protection and preservation of Tibetan language, culture, and national identity under Chinese rule.
Gendun Lhundrub, aged 46 and formerly a monk at the Rongwo monastery in Rebgong county in Qinghai, was arrested on Dec. 2 by police who had monitored his activities for signs of political dissent, and is now being held in an undisclosed location. In October, Lhundrub had released an anthology of poetry and wrote on social media that writers and artists require freedom to express their thoughts and emotions without restriction.
Kunsang Gyaltsen, a native of Qinghai's Mangra county and researcher at Tibet University in Tibet's regional capital Lhasa, was arrested in June for circulating booklets containing unauthorized views of Tibet's political history. Word of Gyaltsen's arrest was delayed in reaching outside contacts, and no word has been received on his present whereabouts despite numerous attempts by family members to learn where he is being held.
Only a few cases identified
Speaking to RFA in an interview, Tenzin Dawa—a researcher at the Dharamsala, India-based Tibetan Centre for Human Rights and Democracy (TCHRD)—said that these are only the cases that have come to light during the year.
"There were many more incidents and cases that we haven't identified yet," Dawa said. "The Chinese government is violating the [U.N.] International Covenant on Civil and Political Rights, which China signed and agreed to abide by."
The International Covenant on Civil and Political Rights is one of some 60 rights instruments under the Universal Declaration of Human Rights, which was adopted by the United Nations General Assembly on Dec. 10, 1948.
Estimates of political prisoners in Tibet range from more than 500 in U.S. Congressional reports to more than 2,000 in a database kept by the TCHRD.
Reported by Urgen Tenzin for RFA's Tibetan Service. Translated by Tenzin Dickyi. Written in English by Richard Finney.
Source: Copyright © 1998-2016, RFA. Used with the permission of Radio Free Asia, 2025 M St. NW, Suite 300, Washington DC 20036. https://www.rfa.org.