Journalists' groups have condemned orders to four Hong Kong media organizations from the city's national security police requiring them to hand over materials linked to the arrests of dozens of pro-democracy activists for "subversion."
The Hong Kong Journalists' Association (HKJA) said it was "extremely concerned" about the orders handed to independent news websites Stand News and InMedia, jailed media magnate Jimmy Lai's Next Digital, and its subsidiary newspaper the Apple Daily.
The outlets have seven days to comply with the orders, which came as national security police arrested 53 opposition politicians and rights campaigners linked to a democratic primary in July, which the ruling Chinese Communist Party (CCP) deemed "subversive."
"Operational information about media organizations poses a real psychological threat to journalists, causing a chilling effect and accelerating the problem of self-censorship and suspicion [among journalists]," the HKJA said, in response to police claims that they hadn't requested any "journalistic information."
While the news organizations are forbidden by the order to disclose its contents, it is believed to be a request for internal materials relating to candidates who stood in the primaries.
It said it had warned China's National People's Congress (NPC) that the draconian security law imposed by its standing committee on Hong Kong since July 1 would be "tantamount to a sword of Damocles hanging over the heads of Hong Kong's people."
"As this blade gets closer and closer, it will have a negative impact on the freedoms that Hong Kong people once enjoyed," the group said.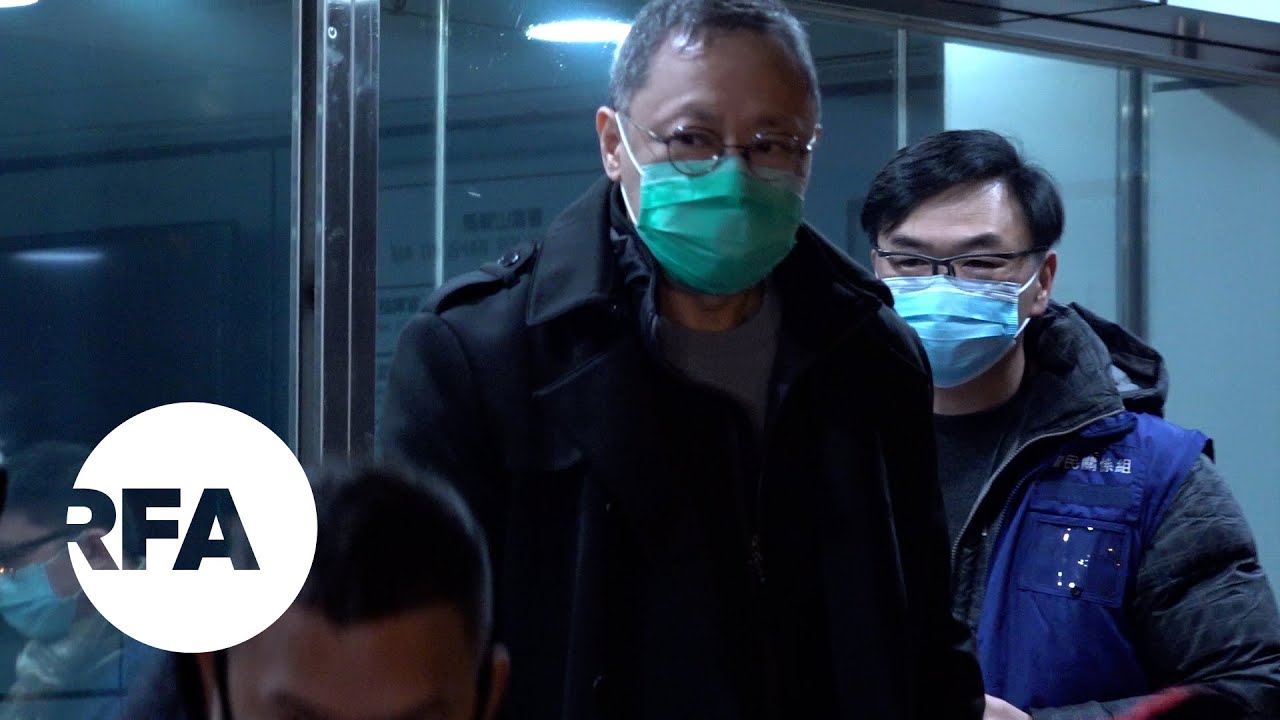 Journalists repressed, harassed
Journalists in Hong Kong have faced increasing repression and harassment since the passage of the new national security law on July 1, 2020, the CPJ said.
On Dec. 11, Hong Kong authorities charged Apple Daily founder Jimmy Lai with "collusion with foreign powers" under the law, which is increasingly being used to eliminate any form of public dissent.
Many of those arrested on Wednesday began to be released on bail on Thursday, including former Legislative Council (LegCo) member Helena Wong and veteran rights campaigner Jimmy Sham, who said the arrests were intended to silence any kind of dissent in the city.
Wong told the South China Morning Post: "Regardless if the police lay charges, we are banned from leaving Hong Kong in the coming six months and are stuck here. They detained us for 30 hours. I think they want to threaten Hong Kong people not to run in elections."
Former lawmaker Kwok Ka-ki called on the pro-democracy movement to stay strong.
"Today, as part of our pursuit of freedom and democracy in Hong Kong, we are faced with extremely serious legal charges under a strange and terrifying system," he said in reference to China's imposition of its own national security regime in Hong Kong.
"We send a message to the people of Hong Kong to remember that no matter how wide the crackdown, we will never lose sight of our goals," Kwok said. "How can we let go of our most basic core values of fairness, justice, freedom, democracy, human rights, the rule of law, freedom of the press, and freedom of political participation?"
Meanwhile, U.S. Secretary of State Mike Pompeo called the Jan. 6 mass arrests "an outrage."
"Those arrested are guilty of nothing but exercising the democratic rights promised to them by treaty, and due to them through virtue of their humanity," Pompeo said. "They should be released immediately and unconditionally."
Pompeo said Washington "would not stand idly by," and would consider further sanctions on Hong Kong and Chinese officials and national security officers, as well as officials in the city's representative office in the U.S.
He also used the statement to announce a forthcoming visit by U.S. Ambassador to the United Nations Kelly Craft to the democratic island of Taiwan, which he described as "a reliable partner and vibrant democracy that has flourished despite CCP efforts to undermine its great success."
Joshua Wong taken for questioning
Back in Hong Kong, jailed democracy activist Joshua Wong was taken to the Lai Chi Kok Reception Centre for questioning on Thursday after his further arrest under the national security law following his jailing on public order charges linked to a protest outside police headquarters on June 21, 2019.
Wong, 24, was on the list of arrestees suspected of "subversion," and was questioned with no lawyer present, according to a statement posted to his Twitter account by his supporters.
"Joshua was further arrested under [the national security law] today," the post said. "WITHOUT legal representative this morning, he was taken to Laichikok Reception center to take statement."
"Joshua has now returned to ShekPik Prison," it said just before noon local time on Thursday.
Tam Tak-chi, who is remanded in custody pending a sedition trial, was also informed of his arrest at the Lai Chi Kok Reception Centre, government broadcaster RTHK reported.
Both Wong and Tam stood as candidates in the democratic primary.
Some of those arrested on Wednesday were released on bail without being charged on Thursday, including American lawyer John Clancey, the station said.
Chinese officials in Hong Kong have expressed "unswerving support" for the police following the arrests.
A spokesman said Beijing's Central Liaison Office in Hong Kong supports the police decision to make a distinction between those who strategically planned to bring the government to a standstill and "average people who had been misled into voting in the so-called primaries," RTHK reported.
Reported by Gigi Lee for RFA's Cantonese Service. Translated and edited by Luisetta Mudie.
Source: Copyright © 1998-2016, RFA. Used with the permission of Radio Free Asia, 2025 M St. NW, Suite 300, Washington DC 20036. https://www.rfa.org.