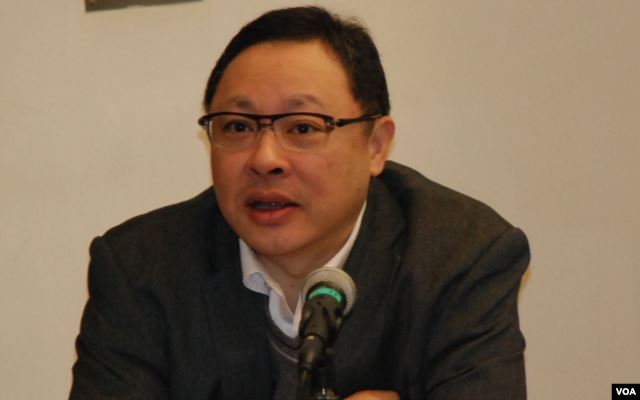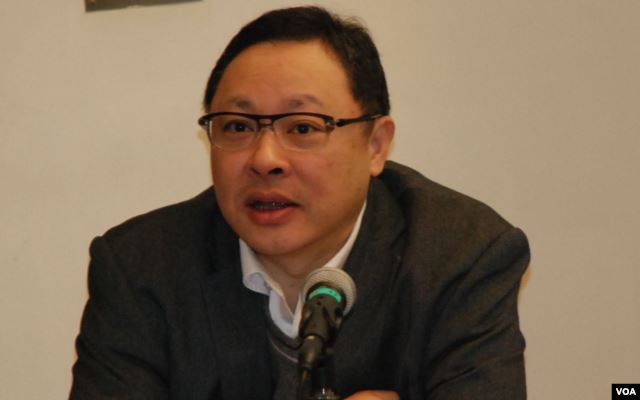 Amid an ever-widening crackdown on opposition voices and activism in Hong Kong, city leaders met on Tuesday to discuss postponing September's legislative elections, as the University of Hong Kong (HKU) fired a democracy activist and prominent legal scholar for "misconduct."
Chief executive Carrie Lam met with her cabinet, the Executive Council (ExCo), "to discuss the possibility of postponing the Legislative Council (LegCo) polls, but no decision was reached," the English-language South China Morning Post (SCMP) reported.
The paper quoted sources as saying that Lam would convene another meeting once nominations had closed at the end of the week. It said the polls could be postponed amid a third wave of coronavirus infections that prompted Lam's administration to announce an effective lockdown on Monday.
Opposition and pro-democracy candidates swept the board in District Council elections last November, prompting fears among pro-China politicians that they could win a majority in LegCo on a wave of popular anger and months of street protests over the loss of Hong Kong's promised freedoms and autonomy under Chinese rule.
The meeting came as pro-China media organizations stepped up pressure on Lam with a series of reports citing sources as saying the elections would be postponed for a year.
Johnny Patterson, director of the U.K.-based rights group Hong Kong Watch, said postponing the elections would be "an assault on fundamental freedoms," linking it to the recent imposition of a draconian security law on the city by Beijing.
"This decision to consider postponing Legislative Council elections for a year is driven by fear of an opposition pro-democracy majority, and by fears that attempts to disqualify and arrest pro-democracy candidates under the National Security Law will be met by further sanctions from the international community," Patterson said in a statement.
Pressure from Beijing
Meanwhile, Occupy Central founder and legal scholar Benny Tai announced the HKU's decision to fire him, indicating that the decision was likely to have followed pressure from the ruling Chinese Communist Party in Beijing.
"The decision to terminate my appointment was made not by the University of Hong Kong but by an authority beyond the University through its agents," Tai said. "It marks the end of academic freedom in Hong Kong."
In apparent confirmation of Tai's remarks, the ruling Chinese Communist Party's Central Liaison Office in Hong Kong issued a statement soon after the decision, saying Tai had been "justly punished."
"Benny Tai's words and deeds have intensified social conflicts in Hong Kong to a serious degree, and poisoned the political environment," the office said in a statement on its website, accusing him of misleading and "poisoning" the minds of students.
Meanwhile, Tai said academic staff in educational institutions in Hong Kong were "no longer free to make controversial statements to the general public about politically or socially controversial matters."
Neither were the city's university's and college able to protect their staff from political interference, he said.
"I am heart-broken to witness the demise of my beloved university," Tai wrote, but vowed to continue his research and teaching on the rule of law "in another capacity."
The University of Hong Kong's governing council voted to sack Tai for misconduct, over his public order convictions related to the 2014 Occupy movement.
Government broadcaster RTHK said the vote was carried by 18 to 2 and was effective immediately.
Tai was sentenced to 16 months' imprisonment over "public nuisance" charges linked to the 2014 protest movement, but is currently out on bail pending an appeal.
University contract lost
Meanwhile, social worker and activist Shiu Ka-chun has been told that his contract at Hong Kong Baptist University (HKBU) won't be renewed for the coming academic year.
Shiu, a member of the city's Legislative Council (LegCo) representing the social work constituency, was informed of the decision by email on Monday.
Shiu said the university had repeatedly been told by people representing Beijing's interests that he was too high profile and political, and that he shouldn't continue as deputy director of the HKBU social work research center.
Shiu called on HKBU to make public the reasons for the decision to terminate his employment.
"They need to make it clear what exactly is the reason that I am not being renewed … after 11 years at HKBU," he told RFA on Tuesday.
Shiu said he is reconsidering his life in the wake of recent changes in Hong Kong.
"I'm right in the eye of the storm, and I have no power to decide so much of what happens next," he said.
But he added that he wouldn't lose hope that Hong Kong would regain its traditional freedoms one day: "No matter how dark and difficult it is, we still have to believe in change, and we have to believe that change will occur because of what we do today," Shiu said.
Shiu was convicted of "inciting others to create a public nuisance" after his leading role in the 2014 Occupy Central movement. He was sentenced to eight months' imprisonment, triggering a disciplinary review at HKBU.
Color revolution
China has previously accused Benny Tai of trying to incite a "color revolution" in Hong Kong, citing a draconian security law recently imposed on the city by its National People's Congress.
A spokesman for the Hong Kong and Macao Affairs Office (HKMAO) under China's cabinet, the State Council, has described him as "a political agent of foreign forces in Hong Kong."
Hong Kong and Chinese officials have also warned that protest slogans and other forms of opposition speech fall within the scope of draconian security legislation imposed on the city by the ruling Chinese Communist Party on June 30.
The government said it "strongly condemns any acts which challenge the sovereignty, unification, and territorial integrity of the People's Republic of China."
It cited the national security law, which bans actions or activities promoting "secession, subversion of state power, and other [dangers to] national security."
"Localist" political groups regarded by Beijing as pro-independence disbanded as soon as the law came into effect, with former Demosisto lawmaker Nathan Law leaving the city soon afterwards, according to media reports.
Reported by Man Hoi-tsan for RFA's Cantonese Service. Translated and edited by Luisetta Mudie.
Source: Copyright © 1998-2016, RFA. Used with the permission of Radio Free Asia, 2025 M St. NW, Suite 300, Washington DC 20036. https://www.rfa.org.