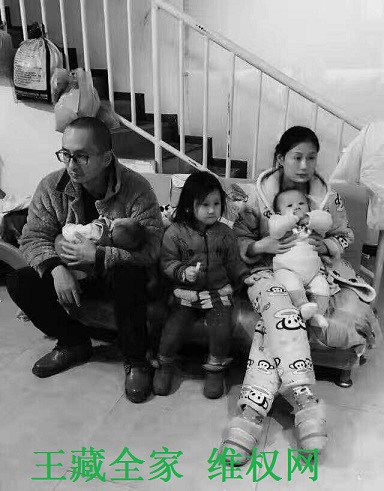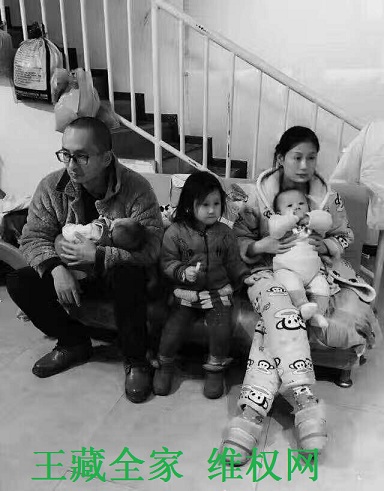 Authorities in the southwestern Chinese province of Yunnan are stepping up pressure on detained dissident poet Wang Zang to confess to "subversion" charges, after his wife Wang Li was sent to hospital from a police detention center.
Police in Yunnan's Chuxiong Yi Autonomous Prefecture have applied for indictments of poet Wang Zang and his wife Wang Li for "incitement to subvert state power," with the charges citing his recent poetry, essays, interviews with foreign media, and performance art since his last release from prison in 2015.
A person familiar with the case said police likely arrested Wang Li to use as leverage to force a confession from Wang Zang, who is currently being held in the Chuxiong Detention Center in the southwestern Chinese province of Yunnan.
"There is definitely an implication that he has to do what they want, as they have arrested his wife, and that if he makes a 'confession', then they will let his wife go," the person said. "But it's not a clear commitment either, so he must be very anxious and afraid right now."
While Wang Li remains in police detention, she was recently hospitalized for severe anemia, the person said.
"He must be thinking that they're not just going after him, but after his entire family, so what is the point in giving in to them, as we're already in the worst-case scenario," he said.
He said Wang is insisting that police release Wang Li before he makes any concession to their demands at all.
The couple's four children aged four to 12 and Wang Li's mother are in the family home under constant police surveillance, the person said.
"It's not exactly house arrest, because the authorities are simply following … family members wherever they go and keeping track of their whereabouts," the person said.
He said the arrangement could soon be jeopardized further by an impending financial crisis for the family, however.
"The mortgage hasn't been paid, so of course the bank can take legal action and demand that the house be auctioned off," the person said.
Contacts with foreign media
He said Wang Zang's interviews with foreign media organizations, including RFA, had been cited as evidence supporting the subversion charge.
"This is something that has been built up over time," the person said. "It has to do with whether the government can tolerate criticism and whether people have the right to give interviews to journalists."
"His position on the 1989 Tiananmen massacre, his poems, his contact with foreign embassies and consulates, and his support for the 2014 Occupy Central movement in Hong Kong are all being used as evidence against him," he said.
Beijing-based artist Yan Zhengxue, who knows Wang Zang from the years he spent living at the Songzhuang Artists' Village, said he has been unable to contact the family.
"I can't get through on the phone," Yan said. "I told the state security police in Beijing that I want to go to Chuxiong to visit the kids."
"We have lodged a number of formal requests, and we have been sending them stuff."
According to the U.S.-based Human Rights in China (HRIC), lawyers Lu Siwei and Zhang Lei were able to meet with him on Sept. 17.
However, sources have since told RFA that the detention center has been putting pressure on Wang Zang to fire them, and that he has so far refused to do so.
Last week, Lu was denied permission to visit the children and their grandmother at the family home by police guarding the door.
Wang was taken away on May 30 by police from the Chuxiong Economic Development Zone police department who raided the family home, pinning Wang Li, the couple's four young children, and Wang Zang's elderly mother to the ground, HRIC said in a Sept. 21 statement on its website.
Sources say he hasn't been subjected to physical torture, and appears to be in relatively good health.
Reported by Gao Feng for RFA's Mandarin and Cantonese Services. Translated and edited by Luisetta Mudie.
Source: Copyright © 1998-2016, RFA. Used with the permission of Radio Free Asia, 2025 M St. NW, Suite 300, Washington DC 20036. https://www.rfa.org.