After years of abuse and harassment, living under close surveillance, some members of this banned religious group in China chose to take their own lives.
by Li Wensheng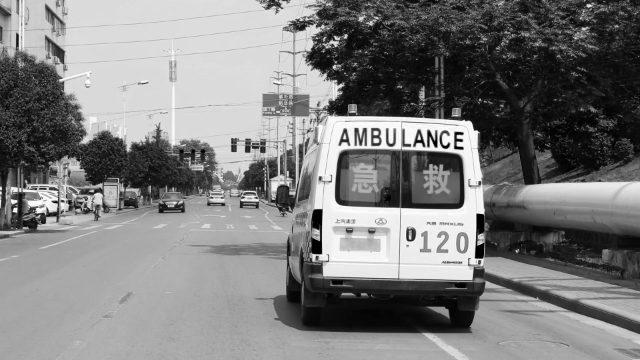 Members of The Church of Almighty God (CAG), the largest Chinese Christian new religious movement, brutally suppressed and persecuted since its founding in 1991, face the risk of being arrested at any time. Countless members are subjected to the government's continuous harassment after they are released from serving long prison terms for their faith. They are closely surveilled even at home.
In her 70s, a CAG member lived a secluded life in the mountainous area of the northwestern province of Shaanxi. Her daughter, also a CAG believer, had to flee home a few years ago after she was reported to the police for her faith. Authorities started harassing her mother in 2017, seeking to find out where she was.
In August that year, the elderly woman was writing an article about her religious experience at home, when three police officers stormed in. They confiscated her faith-related books and the text she was writing and took the woman to a police station. She was cuffed to a torture device called "tiger bench" and beaten to make her disclose her daughter's whereabouts and information on the Church. After her release, police officers started visiting her at home regularly to inquire about her belief. The woman's monthly subsistence allowance of 125 RMB (about $ 18) was also canceled to pressure her.
Exhausted and frightened by the visits to the point of a nervous breakdown, the woman stopped reading Church literature or writing about her faith, fearing that the police will storm into her home at any time. She would only write some scripture phrases on little paper slips to read them in secret so that she could hide them if the police arrived.
On March 4, she went to see a fellow believer. "The CCP is going to arrest me, so I'm entrusting my faith-related books to your care, lest they are found and taken away," the woman said and left.
A week later, she committed suicide by hanging.
Many other CAG members choose death, unable to bear continuous harassment and surveillance.
In November last year, a believer from northwestern China in her 60s was arrested for her belief. After her release, the police prohibited her from leaving home without prior permission and surveilled her from a nearby shop to ensure that she doesn't flee or is contacted by other Church members. After two months of torment, the woman took her own life at home in January.
"When I visited her in January, she was very nervous and didn't say much," a woman's friend told Bitter Winter. "She rolled up her sleeve to show me purple marks from handcuffs on her wrist. When I asked what had happened, she only shook her head and said nothing, as if she was afraid of something. She urged me to leave right away."
Another friend also said that the woman didn't talk much during their last encounter. "She saw me off to a bus stop, and when we passed a shop near her residence, a police officer in uniform came out and followed us. She became very nervous and frightened, and rushed back home," the friend remembered. "I have no idea what exactly the police did to her. I went to see her on January 15, but she was already dead." The woman believes that the police threatened and intimidated her friend before her death.
A letter addressed to the police was found on the desk in the late believer's bedroom. "Don't you want my player and cards? I burned all my six cards, destroyed and threw into trash my MP5 player," the woman wrote, referring to digital memory cards with faith-related materials. Any materials on religious topics found in CAG members' possession are often used against them in courts to give them long jail sentences.
Source: Bitter Winter