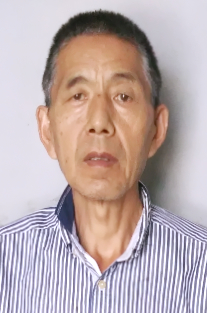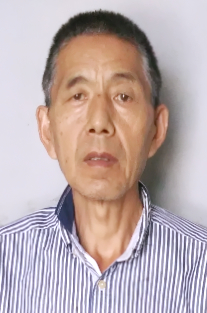 Zou Jihuang, male, born in 1954, was a resident in Moshi town in Changyang Tujia autonomous county under the jurisdiction of Yichang city in the central province of Hubei. He began his belief in the Lord Jesus in 2007, and joined The Church of Almighty God in 2008. He was arrested by the CCP in 2017 for his belief and evangelism, and was later sentenced to two years in prison. During his imprisonment, he suffered a liver disease but was refused treatment over a long time, and he was forced to overwork for 12 hours every day. This deteriorated his illness into cirrhosis with ascites. After he was released, his condition continuously worsened, and he died in April 2020 at the age of 66.
On June 19, 2017, several special police officers from the Public Security Bureau of Changyang Tujia autonomous county drove to Zou Jihuang's home and forcibly took him to the Bureau. That afternoon, they transferred him to the county's detention house.
On April 10, 2018, the county's court, without informing Zou's family, sentenced Zou to two years in prison and fined him 2,000 RMB (about $ 300) on the charge of "organizing and using a xie jiao organization to undermine law enforcement." Afterward, Zou was taken back to the detention house.
According to Zou's account before his death, in late June 2018, he unexpectedly felt uncomfortable, and his legs became bloated and limp. Now and then, he felt abdominal pain like cramping, and had no appetite. He applied to Fang Zhenghong, deputy director of the Public Security Bureau, for treatment but was refused. Fang Zhenghong responded that Zou lacked exercises, and asked him to persist in walking 100 steps every day. A month later, his illness took a turn for the worse. His stomach was so swollen that he did not dare to have a drink, and his blood pressure was lowered to 95/56 mmHg. He often had chest pressure and nausea, and sweated all over. He was totally on the verge of prostration. Not until September 18 did the head of the detention house take him to the city's hospital. He was diagnosed with cirrhosis. The doctor said that Zou's illness was very serious, and delay in treatment would deteriorate it into ascites. Disregarding Zou's life, the head and other officers merely asked the doctor to prescribe him a bottle of liver-protecting tablets before taking him back to the detention house. After Zou finished the medicine, the head of the detention house refused to take him to see the doctor again, claiming that the county hospital had no medicine for cirrhosis. The head also told Zhou that the court had issued a verdict on him, and warned him not to lodge an appeal, claiming that the verdict would be maintained even if he appealed.
On November 29, Zou was sent to the Jiangbei Prison in Hubei Province to serve his term. During his service, the prison doctor only prescribed him four liver-protecting tablets every day. As the living conditions in the prison were terribly adverse, Zou was not given enough food or clothes every day. He was also forced to take bath with cold water, and was often scolded by the cell boss [the leader of the inmates] and punished to stand. The guard also forced him to attend military training three hours every day, and beat him if his actions failed to meet the standards. Every time, he was so tired that his legs became limp and he nearly fainted with difficulties in breathing. Despite this, he was forced to overwork 12 hours every day, which was worsening his illness. In January 2019, Zou had no appetite for food and drink during ten consecutive days, while he had a fever of 40 °C (or 104 F). His stomach was so swollen that it felt like it was going to explode. He gained more than a dozen kilograms in weight. He often had pain as if a knife were being twisted in his stomach, so much so that he could not sleep, and his legs were so bloated that he could not walk normally. He also lost his sense of taste. The inmates in the same cell said indignantly, "Zou is so ill. Why do the guards not grant his medical parole? They simply do to treat people as humans!"
On February 8, Zou was diagnosed with ascites due to liver cirrhosis in the prison hospital, but the guard only allowed to give Zou an injection of a bottle of anti-inflammatory solution, and prescribe him half a month's liver-protecting tablets. The guard then ordered him to go back to the cell block to go on laboring. It was not until February 20 that prison authorities allowed Zou to be hospitalized. The doctor said that Zou's liver disease reached an advanced stage, beyond cure. Two months later, as his illness kept worsening, he had 3 kg of ascites, but prison authorities still did not allow his medical parole.
On April 13, when Zou was critically ill with a little breath, the cell block chief who was in charge of education came to the hospital and forced Zou to write the four statements of guarantee, repentance, criticism, and break-up, promising to give up his belief. Zou refused him.
On June 3, 2019, Zou was released after completing his sentence term. Then, county, town, and village officials took him to the town's justice office, where he was subjected to "assistive education" [i.e., transformation through indoctrination]. The chief of the justice office ordered him to report his situation to the office every week in three to five consecutive years. The chief also asked the village director and Zou's family to surveil him, and threatened to put him into prison again if he was discovered to keep his belief.
As Zou's condition was continuously deteriorated due to prolonged delay in treatment, imprisonment, and torment during his sentence term, he died of illness on April 19, 2020.