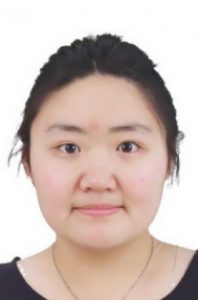 Han Xiaohui, female, born in 1992, from Wulian county under the jurisdiction of Rizhao city in the eastern province of Shandong, is a Christian of The Church of Almighty God. In April 2015, she had to flee home and go into hiding as the CCP police pursued her for her belief. On January 17, 2020, the city's Public Security Bureau made the "Operation Cloud Sword" known online, posting a wanted reward notice. The wanted list included Han Xiaohui.
In April 2015, Han Xiaohui was reported to the police for her belief. The captain of the National Security Brigade of the county Public Security Bureau visited her home and warned her family members (who are unreligious) that because of her belief in Almighty God, she would receive at least a six-year sentence as soon as she was caught. Menacingly, he told them they would also be implicated, that any civil servants among them would no longer receive a salary, and their children would be barred from entering the armed forces or taking the civil service examination. Afterward, Han had to flee home and go on the run, unable to return.
Between March and September 2016, local police officers broke into her home on two occasions, questioning about her whereabouts and belief. A year later, a local police officer phoned her family and told them that the Public Security Bureau had posted an online wanted notice for Han Xiaohui. He threatened to arrest her as soon as the police located her.
On September 13, 2019, three local police officers broke into her home, questioning whether she returned home, and ordering her family to report to the police immediately when she returned. They threatened to have her imprisoned for three years.
On January 17, 2020, the Public Security Bureau of Rizhao city made the "Operation Cloud Sword" known online, publishing a wanted notice offering 5,000 RMB (about $ 750) for clues about Han Xiaohui. The Bureau stated that "the pursuit won't stop since the sharp blade of the 'Cloud Sword' is unsheathed." Han Xiaohui then had no choice but to hide herself here and there, and she was cautious and anxious every time she went out. She is still on the run now.