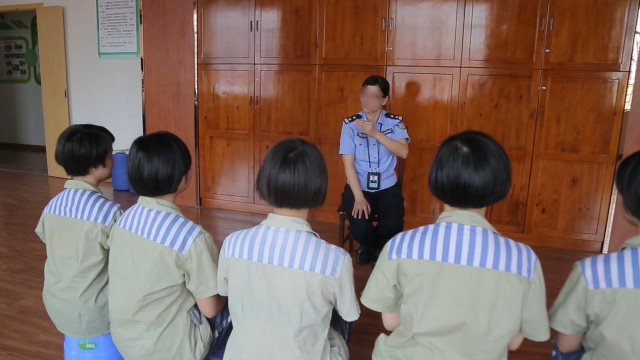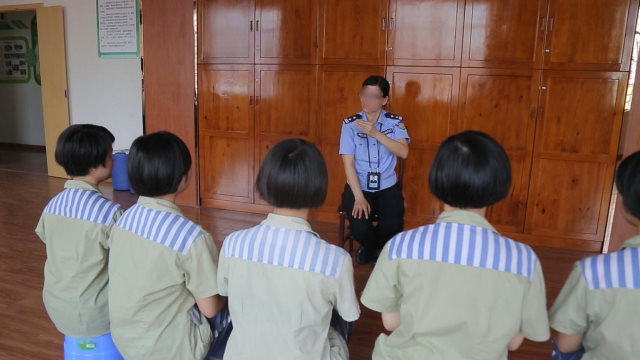 The CCP regularly uses trumped-up evidence to legalize its imposing hefty sentences on Christians in the court. A member of The Church of Almighty God (CAG) was given an 8-year sentence as a result.
In September 2019, a CAG member Ms. Sun Ping (pseudonym) finally finished her prison time which is long and inhuman. As residual effects of the long-time labor in prison, she suffers from spondylosis and neurasthenia, which accompany her daily life and make her miserable.
In 2012, Ms. Sun was monitored and arrested by the local police for evangelism in a region of southwestern China. The police found out a copy of the Bible, two cell phones and one MP5 player in her rented room.
After the interrogation in the local police station, the police officers tried to seek for more evidence that could be used to convict Ms. Su. They escorted her back to the rented room and asked her to point at nearly 500 CDs of sermons, a laptop and two large boxes of CAG books so that they could take photos. "I even didn't know where these items came from," said Ms. Su, adding that she learned later that these items were used to aggravate her sentence.
The Church of Almighty God is regarded by the CCP as a threat to its regime for its rapid growth and is subjected to the CCP's brutal crackdown and persecution as a xie jiao. According to Article 300 of the Chinese Criminal Code, "Whoever organizes and uses a xie jiao organization to undermine the enforcement of the law, when circumstances are particularly serious, is to be sentenced to more than seven years of fixed-term imprisonment." The amount of religious promotional materials possessed by CAG members are regarded by the CCP as an important penalty basis.
This basis is specifically elaborated in the official interpretation of Article 300 of the Criminal Code, issued by the Supreme People's Court and the Supreme People's Procuratorate on January 4, 2017, which stipulates that the storage of more than 250 audio-visual products is a "serious crime." Prof. Massimo Introvigne, editor-in-chief of Bitter Winter magazine which has long been concerned about religious liberty and human rights in China, made a study of 200 Chinese court decisions sentencing CAG members. This study confirmed that living a normal religious life in a banned group is enough to go to jail in China.
In the above-mentioned case, the amount of CAG books and CDs which the police forced Ms. Su to identify is enough to convict her for a serious case and therefore give her a hefty sentence.
Apart from making up evidence to add to her sentence, the police attempted to designate Ms. Su as a church leader and give her a heavy sentence. "The police brought a pen and some paper, pressing me to write a statement of repentance and the names of all my family members. I was later told that this was for the appraisal of my handwriting," Ms. Su recounted. The police claimed Ms. Su's handwriting to be matching that on a church population statistics report table, based on an expert appraisal.
"I did not make this report table. It was police- fabricated evidence. Actually, such a population statistics report table was generally completed by a church leader. By doing so, the police were trying to give me a hefty sentence," Ms. Su said helplessly. No matter how she explained to the police, they wouldn't listen.
In 2014, the court gave Ms. Su Ping an 8-year imprisonment based on the "evidence" provided by the police, in the name of "using a xie jiao organization to undermine the enforcement of the law."
During her sentence, she was forced to labor for Gold foil banknotes manufacturing, which was harmful to health. Her cervical spondylosis was worsened due to the prolonged unpaid labor. Besides, she developed severe rheumatism for being only allowed to wash with cold water.
As believers of God are deemed as political criminals by the CCP, Ms. Su was prohibited to talk with other inmates. She was also restricted from lying on her face and asked to lie on her back while sleeping, in case she may pray in the bed. The prison guards instructed other inmates to take turns around the clock watching her, and keep a daily record of Ms. Su's performance in a notebook. Those inmates who are specially designated to watch Christians are free from the task of production labor.
Compared to the physical suffering resulting from manual labor, the endless indoctrination is a mental torture even more unbearable for her. The prison guards forced her to read everyday indoctrination books such as Confession and Repentance Education, Legal knowledge Education, The Standards for Being a Good Pupil and Child (Di Zi Gui 弟子規). She was also asked to write about what she has learned from reading. "The guards forced me to write the "four statements" (repentance, break-up, guarantee, and disclosure and criticism)," She said.
Since release from the prison, Ms. Su has been under constant surveillance by the authorities. Not only is she asked to be available on demand by the local police station, but her family members are also asked to take photos of her and send them to the local government.
As a result of years of forced labor in prison and indoctrination, Ms. Su has been living in lingering trauma, fearing of being arrested again.