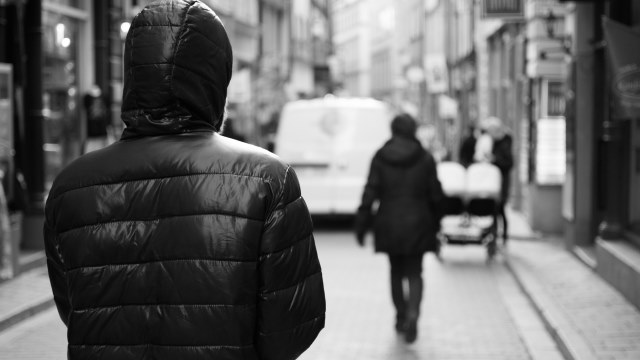 Bian Bingling, female, born in 1967, from Weishan county under the jurisdiction of Jining city in the eastern province of Shandong, is a Christian of The Church of Almighty God (CAG). In 2012, she was listed by the police as wanted, and had no choice but to go on the run. The police repeatedly visited her home to arrest her but failed every time. They then arrested her husband, who was also a CAG Christian, and had him sentenced to four years in prison. The police also wanted her two sons for their belief.
On August 24, 2012, Bian Bingling and several other CAG Christians went to a religious meeting out of town while they were traced by the CCP plainclothes police officers. They fled in different directions. Afterward, she became one of key targets of police pursuit, and did not dare to return home again.
As the police repeatedly visited Bian's home in an attempt to arrest her, her husband and sons had to flee home and rented a residence out of town in order to evade the police frequent harassment. Four years later, her husband had to return home to take care of his health after illness. In the first part of 2017, the local government installed four surveillance cameras outside her home, and monitored her family's phone. Officers from the local National Security Brigade kept visiting her home to question about her whereabouts.
In June 2018, Bian's mother-in-law died, and on the day of her funeral ceremony, the Jining city government dispatched over 40 personnel to put her village under strict control, and closely monitored the phones of her relatives, waiting for an opportunity to arrest her.
One morning three months later, seven or eight police officers stormed into her home and intimidated her husband, saying "If your wife remains out of town, we'll post a wanted notice online to pursue her. This is the order from our superiors. Now we are cleaning up gang crime and eliminating evil. You believers are within the scope of cleaning up." They then took her husband to the city's National Security Division for interrogation. Two days later, the chief of the town police station and the village secretary went to her home and made a wanton search. They seized 13,000 RMB (about $ 2,010) of her personal money. The village secretary also changed the lock to the door of her house.
In January 2019, the court sentenced her husband to four years in prison. Later, her two sons were listed by the police as wanted for their belief. The phones of all her relatives were monitored by the police, who threatened to sentence her to death or life in prison if they arrested her.
In August 2020, the city Security Public Bureau officers went to her home again to arrest her. Due to the CCP's endless pursuit, she and her sons are still on the run out of town now.