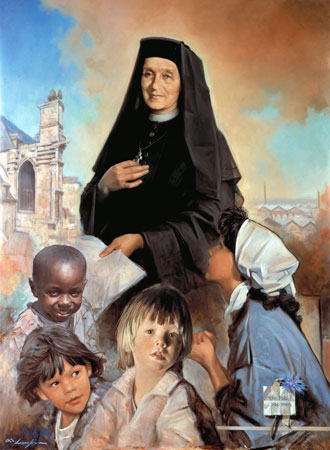 Two Chinese nuns working at Vatican's unofficial diplomatic mission in Hong Kong were detained and put under house arrest after their return to China's Hebei province, according to Reuters' report.
Last May, during a visit home to Hebei province, the Chinese nuns were arrested by mainland authorities, according to three Catholic clerics with knowledge of the matter. The nuns, in their 40s, were detained for three weeks before being released into house arrest without being charged. They are forbidden to leave the mainland, according to one of the clerics. Meanwhile, Western diplomats say, Chinese security agents have stepped up surveillance of the Hong Kong mission in recent months.
Given the absence of diplomatic relations between China and the Holy See, the low-profile mission in Hong Kong is limited in its function and is not even listed in the Roman Catholic Church's formal directory of every priest and property in the city.
Yet due to many Hong Kong Catholics' support for the pro-democracy movement, Beijing is conscious about the mission's work. The arrests of the nuns, which is viewed as highly unusual, were only revealed recently. Top clerics interviewed by Reuters consider this a sign Beijing wants the mission shut.
The Hong Kong Catholic Church also has been pressured, especially the leadership of the large local diocese. Senior members of the clergy in Hong Kong told Reuters that Beijing is trying to extend its control over the diocese, in part by influencing the choice of the city's next bishop, a position that's been open since the last bishop's death two years ago.
Beijing seeks to designate a pro-China bishop to the city, so the communist regime can worry less about the pro-democracy Catholics. Vicaire Général Peter Choy Wai-man—a preferred choice for China—might take the position in the next few months, a move that could further divide the Hong Kong Catholic Church.
Source: ICC www.persecution.org