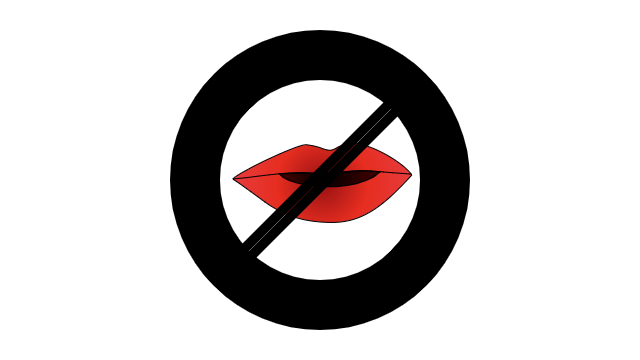 Authorities in Beijing have stepped up the seriousness of the charges against Chinese literary figure Geng Xiaonan, who riled the ruling Chinese Communist Party (CCP) by expressing public support for former Tsinghua University professor Xu Zhangrun, a vocal critic of CCP general secretary Xi Jinping.
Geng was detained on Sept. 9 alongside her husband Qin Zhen on suspicion of "illegal business operations," and formally arrested a month later.
She has been denied visits from her defense attorney Shang Baojun, and the charges against her have been stepped up with addition of hundreds of thousands of published books as "evidence" against the couple.
"The lawyer met with her on Oct. 14, which happened to be the day that she was formally arrested," Guo told RFA on Friday. "The lawyers have requested further meetings twice since then, but haven't been able to visit their client."
"Both of her lawyers have been trying to get [online registration] numbers [for visits], and tried just going to the detention center to request a meeting … but weren't able to visit her," he said.
"After that, Qu Zhenhong was able to get an appointment but had a prior engagement, so Shang Baojun went to meet with [Geng], but was told that it had to be Qu Zhenhong," Guo said.
Geng and her husband were originally accused of "illegally" publishing up to 8,000 books, worth 160,000 yuan. But the authorities are now saying that 200,000 books were involved, worth several million yuan, making the prospect of a harsher sentence more likely.
Mental strain
A publishing industry insider who gave only a surname, Wang, said the last time Shang was able to meet with Geng was on Oct. 29, and that she was showing signs of considerable mental strain.
"They had changed the parameters of her case … from a few thousand books to 200,000 books, which makes the charges very serious," Wang said.
"If this is the case, then the range of sentencing will be different," he said.
Xu Zhangrun has called for the couple's release, saying in an open letter that "illegal business operations" is a blanket charge used to target people for political reasons, and has been arbitrarily applied to Geng and her husband.
Authorities in Beijing detained Xu on the morning of July 6 after he called online for political reforms, on allegations of "seeking out prostitutes."
He was released a week later, but later told the media that he had been fired from his teaching post and subjected to public sanctions for "moral corruption" by Tsinghua University's law school.
Charges of "seeking out prostitutes" have been used before by the Chinese authorities to target peaceful critics and activists, or anyone who runs afoul of local officials and powerful vested interests. Xu has lodged a legal challenge, and denies the charges.
'Dead end' under Xi
Friends said at the time of Xu's detention that it could be linked to the publication of one of his books in New York last month, a collection of some of his most controversial essays and articles.
Xu recently also criticized the Beijing municipal authorities for demolishing an artists' village, and said that Xi is taking China into "a dead end."
In a 10,000-word essay dated May 21, 2020, Xu described China as isolated from "global civilization," which would decouple from China in the wake of the coronavirus pandemic.
Xu's essay called for China's leaders to be held politically accountable, for the release of prisoners of conscience, including journalists and human rights lawyers, and for an end to the political targeting of academics.
Xu has also called for amendments nodded through by China's National People's Congress (NPC) in 2018 to be revoked, and for an end to massive international expenditure to boost China's influence overseas, as well as for legislation requiring officials to publish details of their assets and financial interests.
Xu is currently under a total travel ban, Guo said.
"He's not allowed to leave Beijing, let alone the country," he said. "He's banned from giving interviews to foreign media, or financial donations."
Reported by Qiao Long for RFA's Mandarin Service. Translated and edited by Luisetta Mudie.
Source: Copyright © 1998-2016, RFA. Used with the permission of Radio Free Asia, 2025 M St. NW, Suite 300, Washington DC 20036. https://www.rfa.org.