The Fuyun Temple in the northern province of Shanxi was demolished after several attempts by the government to rectify it.
by Wang Yong
Located in Yuci district's Wujinshan town in the prefecture-level city of Jinzhong, the Fuyun Temple was originally built in the Tang dynasty (618-907). Between 2002 and 2011, it was renovated and expanded to over 2,000 square meters (more than 21,000 square feet) at the cost of more than 20 million RMB (over $ 2.9 million).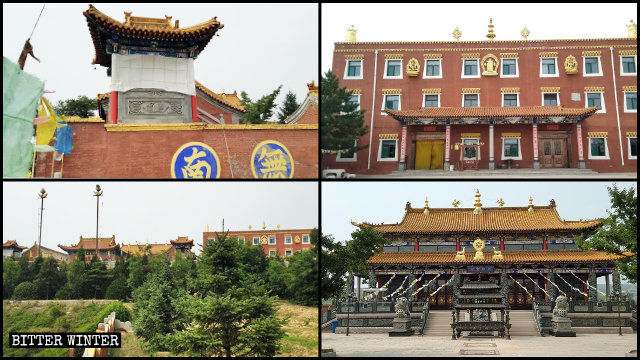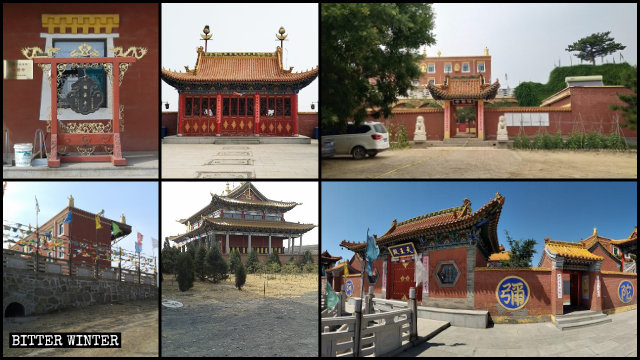 The temple, featuring the characteristics of both Tibetan and Chinese Buddhism, was approved by the state and attracted numerous worshipers over the years. The local government announced plans in 2017 to draw 300 million RMB (about $ 43.9 million) in investments to build a Buddhist attraction site for tourists, encompassing the Fuyun Temple and Hehe Temple, another Buddhist venue in the area.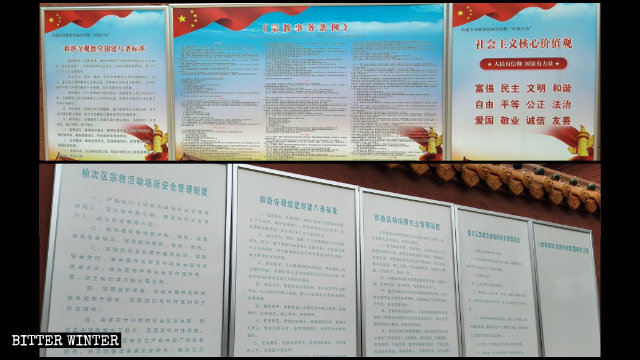 The government's plans changed in 2019. In November that year, the local Buddhist Association ordered to remove traditional Tibetan prayer flags and two Tibetan-style bronze Buddha statues from the temple.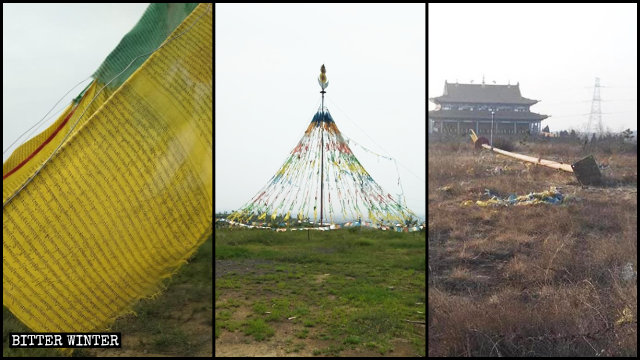 On July 21 this year, authorities sent a bulldozer and several excavators to remove all gold-plated Buddhist signs from the temple's Tibetan-style roofs and walls. Police officers were stationed on the roads leading to the temple to prevent people from visiting it.
Afterward, all monks living in the temple were expelled, and the venue was closed down, officials informing concerned residents that the closure was temporary.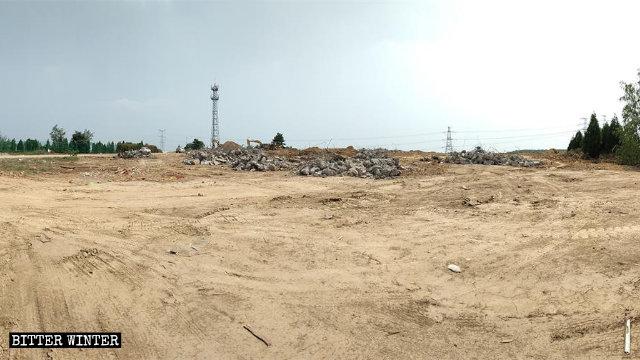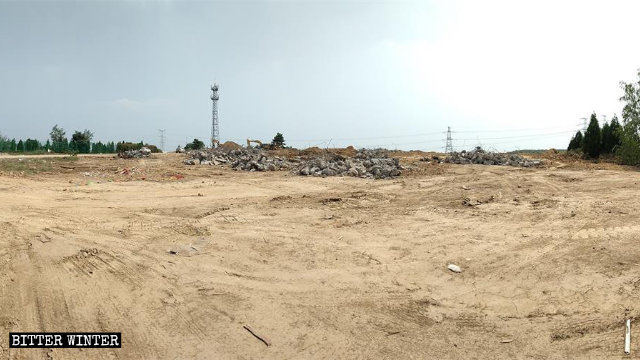 This turned out to be a lie—the temple was demolished at night two days later. A resident in the area told Bitter Winter that eight excavators, a bulldozer, and more than ten trucks started arriving at the venue at 9 p.m. that evening.
An eyewitness reported that police and urban management officers and village officials broke some statues, looking for valuables inside them, and took away all mahogany tables and chairs.
At 5 a.m., the Fuyun Temple was razed to the ground. According to a local government employee, the temple was demolished as part of the ongoing crackdown on Tibetan Buddhism in areas inhabited by Han Chinese.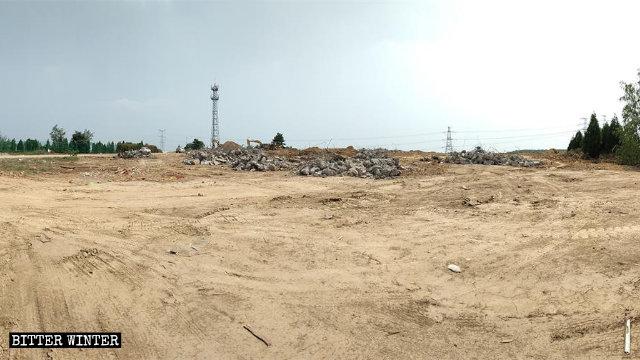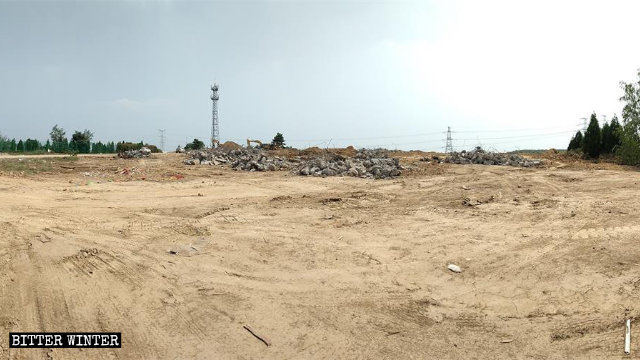 Source: Bitter Winter