An ethnic Han man shares his impressions of Xinjiang after visiting it many years since his first encounter with the Uyghur region.
by Li Benbo
As the CCP government intensified "stability maintenance" measures in the Xinjiang Uyghur Autonomous Region, its residents lost almost all their privacy and freedom. More and more ethnic Han people living outside the region come to realize that Xinjiang has become a giant prison. Zhang Li (we use a pseudonym) is one of them. Because of his business, Zhang Li lived for a while more than a year ago in Urumqi, the region's capital and a major city on the Silk Road. He was shocked to see how the place has changed over the years.
"The streets are totally different from what they used to be," Zhang Li remembered. When he arrived at Urumqi, he could hardly match what he saw now with the city in his memory. "Streets were desolate, only a few people and many police cars everywhere, officers in protective vests inspecting here and there," the man continued. "Five or six officers could be seen in larger bus stations, while two or three in smaller ones. This made me anxious."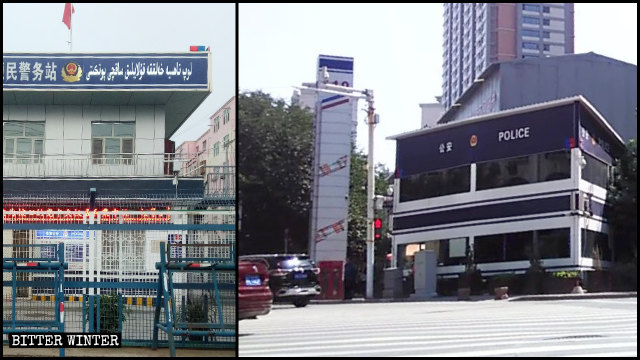 Zhang Li said that he had to pass ten security checkpoints every day going to and returning from work or be checked at entrances to markets. "People in cars had to open their windows when getting into a market's parking, for guards to see if they were Uyghur or not," Zhang Li remembered. "If people were identified as Uyghurs, they had to get out of the car to be checked. Like in prison."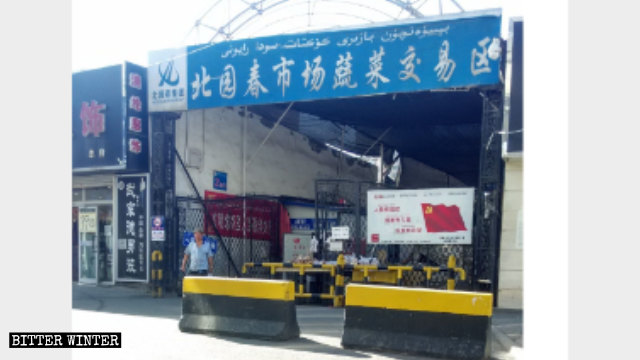 Zhang Li visited Xinjiang many years ago when he was a student. He still remembers Urumqi's unique culture and the pleasant impression it had on him. "You could see people of different ethnicities in the streets, children playing in squares full of pigeons," Zhang Li continued reminiscing. "These harmonious and peaceful scenes are still fresh in my memory. Everything is different now. It is no longer the Xinjiang of my memories. It is not the Urumqi it used to be; its unique culture is gone."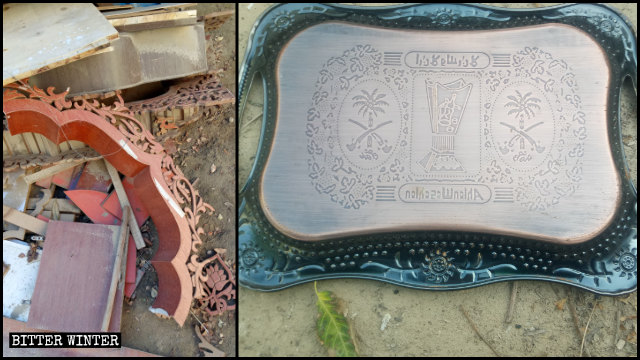 Since the Regulations on De-Radicalization in Xinjiang Uyghur Autonomous Region started to be implemented in October 2018, all Islamic symbols have been gradually wiped out, disappeared from Uyghurs' daily lives. Even every-day necessities with Islamic patterns are forbidden, as part of the government's "generalization of Halal" campaign. Some ethnic elements were left in Urumqi just to cater to tourists.
"Songs about the great national unity are playing on repeat, and Xi Jinping's slogans are displayed on electronic screens in bus stations," the man added. "Halal signs are gone from all kinds of food, and signboards of restaurants and shops are only in Chinese. Uyghurs are being 'sinicized' gradually, their language, lifestyle, and faith wiped out from their lives."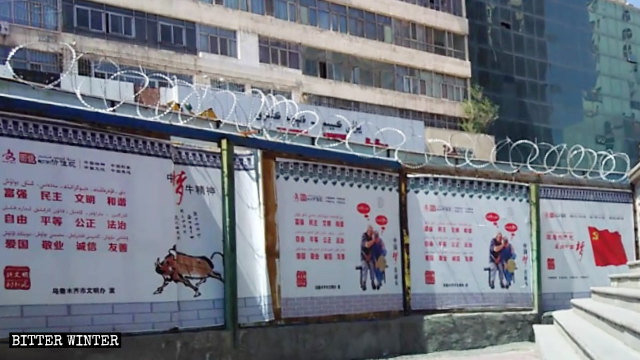 "Uyghurs who are not local to Urumqi are forced to go back to their hometowns, Zhang Li said. Non-local Uyghurs can hardly rent an apartment in Urumqi. Residents of local communities supervise each other. If anyone is found renting an apartment to non-local Uyghurs, neighbors report them, and they could be sent to transformation through education camps. Not many dare to rent to non-local Uyghurs."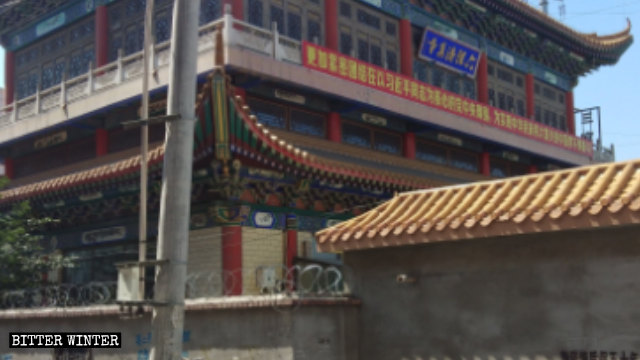 "Those Uyghurs who return to their hometown are prohibited from leaving their registered households without permission from local authorities," Zhang Li added. "If anyone is deemed having 'political or ideological issues,' they are often banned from leaving their village. What's worse, their relatives will be implicated, and their travel may also be hindered."
"The situation there is nothing like what it is reported on TV," Zhang Li said. "In news reports, Xinjiang is shown prosperous, while, in reality, everyone feels suppressed. You can see surveillance cameras everywhere. You are being monitored no matter where you go, having no privacy or freedom. My relatives in Xinjiang often told me not to discuss anything about politics or the CCP. If anyone reports you to the police, you'll be sent to camps to 'transform your ideology.'"
Source: Bitter Winter