For residents of Hubei Province's capital, 2019 was hard: the coronavirus virus outbreak was preceded by severe security measures ahead of the international event.
by Xiao Baiming
The 7th Summer Military World Games were held in Wuhan on October 18-27, the opening ceremony attended by President Xi Jinping himself. Ahead of the event, the government "beautified" the city by destroying people's homes and businesses and shutting down places of worship, which resulted in widespread resentment among residents. Bitter Winter received more testimonies on how ordinary people suffered through yet one more of CCP's vanity projects.
Businesses suffer monetary losses
On October 11, the Fuze Science and Technology Park in Wuhan's Qiaokou district received a notice from the district government, demanding to suspend production in all its factories for half a month during the Military World Games. On October 15, over 100 factories in the park were closed down.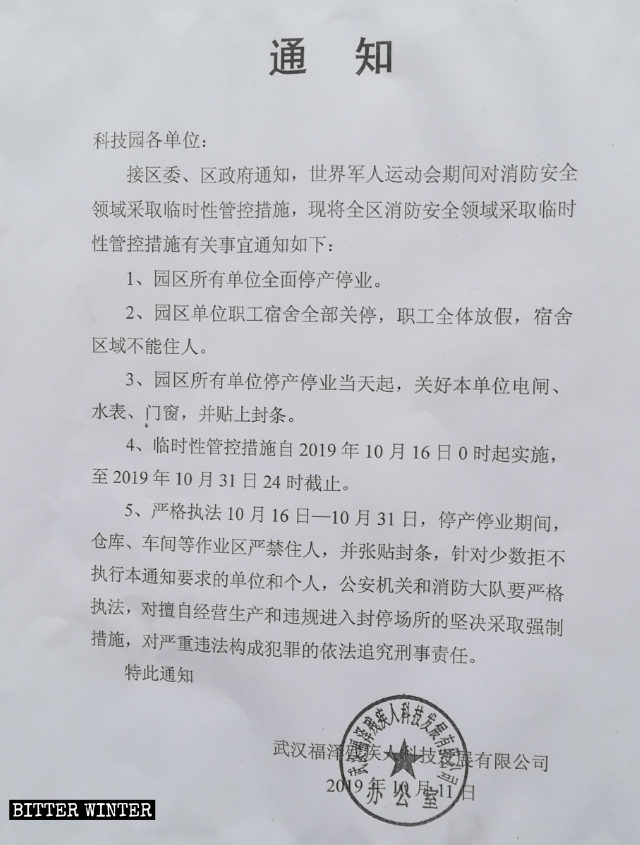 "The government said that this was done to 'maintain stability,' but people had to pay for it," the director of one of the factories told Bitter Winter. "It was a busy time for us, and closing down the factory for just one day caused an over 10,000 RMB [about $ 1,400] loss. There are more than 100 factories in the park, so you can calculate how much loss we all have suffered."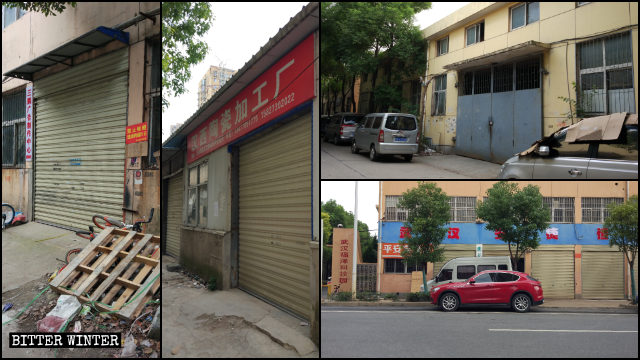 Because his factory would have had to pay penalties for not fulfilling orders on time, the director planned to work secretly at night during the time factories were forced to close down. But after he saw a clause in the notice that mentioned criminal responsibility for staying open without permission during the shutdown, he gave up the idea.
"Right after the park was closed, a man speaking in non-local dialect was shouting angrily by the park's gate that the government had cut off the power. Even if he wanted to complete the order in secret, he wouldn't be able to do so," recalled a manager of another enterprise, adding that some factories had no choice but to move to other locations to finish their orders, despite paying up to 200,000 RMB (about $ 28,000) for relocating.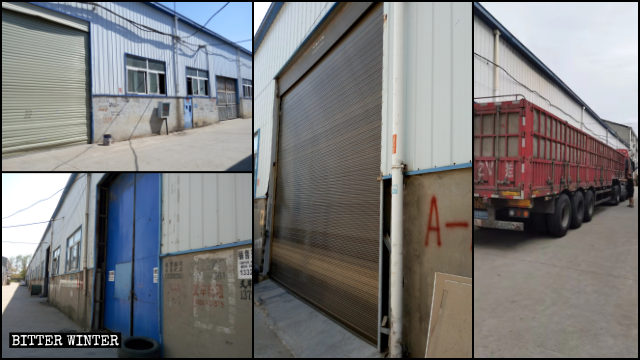 In other districts of Wuhan, the authorities sealed off some factories that refused to stop working, using pretexts like "substandard facilities" or "potential safety hazards."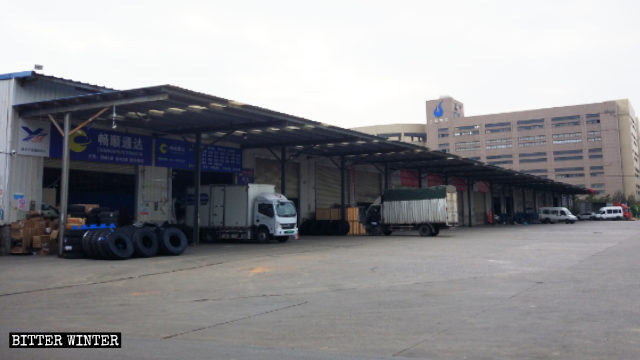 Businesses were also ordered to take down all LED screens to avoid anti-government information showing on them, especially in areas near the stadiums where Game's events were held.
Video: Urban Management officers tore down the signboard of a beef noodles shop and cruelly beaten its owner who tried to protect his property.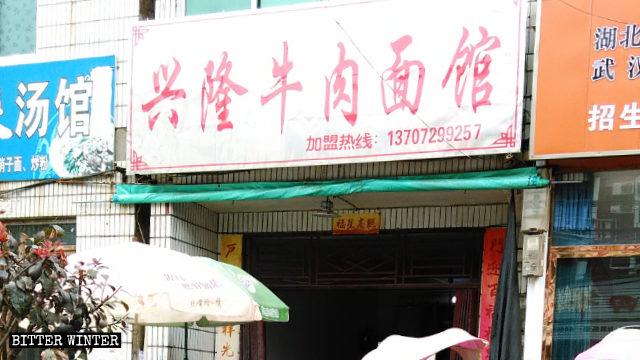 "Urban Management officers told us to dismantle all LED screens; it was the state policy, they said, so that nothing against President Xi would appear," a shop owner recalled.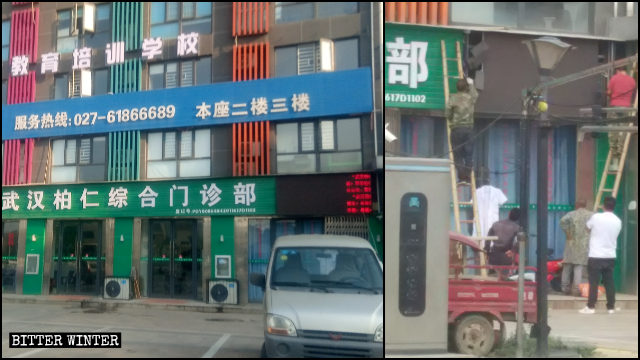 Residents' daily lives disturbed
A security guard in one of Wuhan's stadiums told Bitter Winter that the government spent a lot of money renovating the Xianglong Square and residential community buildings opposite the stadium. During the Games, all residents living below the twelfth floor in the two buildings facing the stadium were evacuated, and their windows sealed. Hotels nearby were all closed, and the gas supply turned off for one month. The Xinhua General Market and a meat processing company nearby were shut down on the pretext of "substandard fire control measures."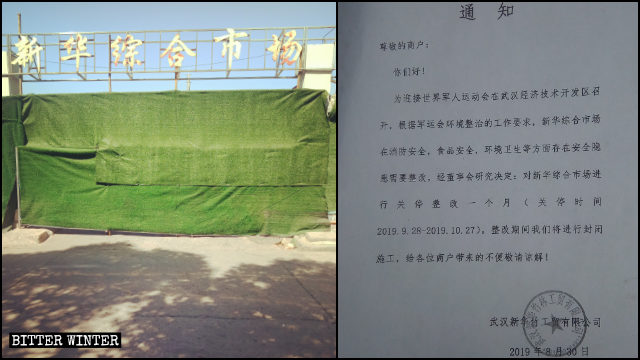 Even farmers in the countryside surrounding Wuhan were suppressed in the name of "stability maintenance." "I was told that Military World Games' participants would pass by my gardens, so they dismantled about a dozen of my hothouses," a garden owner in a village near Wuhan told Bitter Winter. "I suffered a loss of more than 100,000 RMB [about $ 14,500]. The same fate befell more than ten households in my village."
The Wuhan government also banned all non-motor vehicles from the streets ahead of the Games, threatening to confiscate them if seen on the streets. Even scooters for the disabled were not spared. The injunction has resulted in a tragedy when a middle-aged woman, riding a scooter with her 8-year-old daughter, was hit by a truck while she was trying to evade the traffic police on Wuhan's Shamao Street on September 21. Her daughter died instantly, and the woman's legs were injured severely.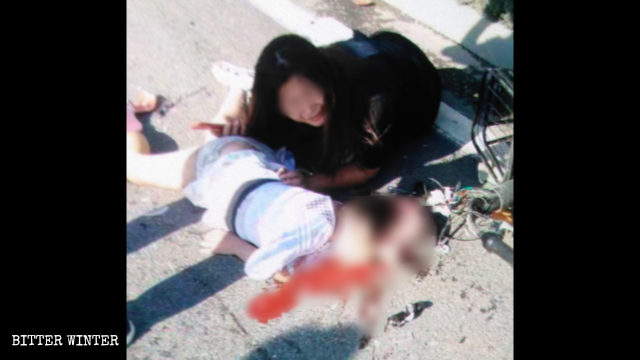 Source: Bitter Winter