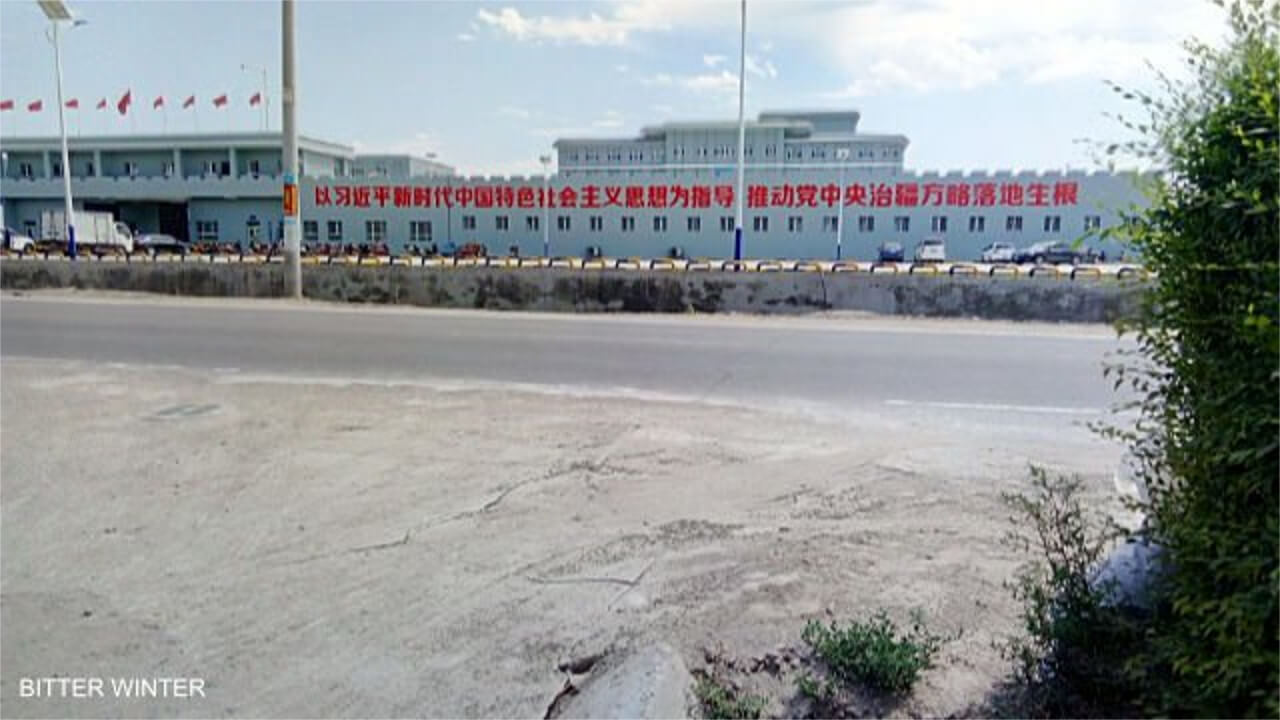 The latest leaked official document detailing the incarceration of hundreds of ethnic Uyghurs in one county in northwest China's Xinjiang Uyghur Autonomous Region (XUAR) has "debunked" claims that the policy is part of a bid to fight extremism in the region, the person who made it public said Tuesday.
Over the weekend, several media outlets published a 137-page document known as the Qaraqash List—named after Qaraqash (in Chinese, Moyu) county in the XUAR's Hotan (Hetian) prefecture—which outlines the reasons why 311 people were sent to four area internment camps and the process by which authorities determined whether or not they could be released.
The document, which was leaked in part by Netherlands-based Uyghur exile Asiye Abdulahad and vetted by Adrian Zenz, a senior fellow in China Studies at the Victims of Communism Memorial Foundation in Washington, includes categorizations such as violating laws that prohibit minorities from having more than two children, exhibiting religious behavior, maintaining ties overseas, or being "untrustworthy."
The Qaraqash List also details information about multiple generations of individuals' relatives, as well as who they associate with, how regularly they practice Islam, and whether they have any criminal backgrounds, and summarizes the entries with evaluations that recommend whether they should "graduate" and be released or remain in detention.
Abdulahad on Tuesday called the document she helped provide to media outlets, which includes details on the personal lives of more than 3,000 people and entries dated until March 2019, the latest to undermine Beijing's narrative that the camp system exists to stamp out extremism and terrorism.
In November, the International Consortium of Investigative Journalists released a classified guide on how the camp system operates, known as the "China Cables," while another set of documents published that same month by The New York Times, called the "Xinjiang Papers," detailed the historical precedent for the camps. Both were leaked by Abdulahad.
"These documents have effectively debunked the Chinese claims that it has been fighting against extremism," she told RFA's Uyghur Service, adding that they show Uyghurs have been targeted "simply for their normal belief in and practice of Islam, just like all other believers of religions in the world."
"These Uyghurs were detained for simply practicing normal activities, such as growing a beard and having more children. If the detention of Uyghurs was based on the reasons given in these documents, then it is impossible to imagine how many Uyghurs have actually been locked up in the concentration camps. It is clear that Uyghurs are facing ethnic cleansing in their own homeland."
Mass incarcerations
Authorities in the XUAR are believed to have detained some 1.8 million Uyghurs and other Muslim minorities accused of harboring "strong religious views" and "politically incorrect" ideas in a vast network of internment camps since April 2017.
While Beijing initially denied the existence of the camps, China last year changed tack and began describing the facilities as "boarding schools" that provide vocational training for Uyghurs, discourage radicalization, and help protect the country from terrorism.
But reporting by RFA's Uyghur Service and other media outlets indicate that those in the camps are detained against their will and subjected to political indoctrination, routinely face rough treatment at the hands of their overseers, and endure poor diets and unhygienic conditions in the often overcrowded facilities.
In his analysis of the Qaraqash List, Zenz—one of the world's foremost experts on mass incarcerations in the XUAR—said the document "presents the strongest evidence to date that Beijing is actively persecuting and punishing normal practices of traditional religious beliefs, in direct violation of its own constitution."
"More than any other government document pertaining to Beijing's extralegal campaign of mass internment, the Karakax List lays bare the ideological and administrative micromechanics of a system of targeted cultural genocide that arguably rivals any similar attempt in the history of humanity," Zenz writes.
Mass incarcerations in the XUAR, as well as other policies seen to violate the rights of Uyghurs and other Muslims, have led to increasing calls by the international community to hold Beijing accountable for its actions in the region, which also include the use of advanced technology and information to control and suppress its citizens.
The publishing of the Qaraqash List also drew the attention of the United States Commission on International Religious Freedom (USCIRF), which in a post to its Facebook account on Tuesday quoted Commissioner Gary Bauer as calling it "proof from official records that Chinese persecution of Uighur Muslims is about targeting religion, not terrorism or extremism."
Reported and translated by Alim Seytoff for RFA's Uyghur Service. Written in English by Joshua Lipes.

Source: Copyright © 1998-2016, RFA. Used with the permission of Radio Free Asia, 2025 M St. NW, Suite 300, Washington DC 20036. https://www.rfa.org.