Both house churches and state-approved places of worship suffered severe government crackdowns in the second half of last year.
House churches hit especially hard
A government official from the Xuecheng district in Zaozhuang, a prefecture-level city in the eastern province of Shandong, told Bitter Winter that in the course of the CCP's campaign to eliminate all house churches in the country, local officials are feeling increasing pressure from the central government. If gatherings of religious groups that not approved by the state are discovered in their jurisdictions, officials in charge may be fired, the official explained. "Informers have been planted in every village," he added. "If they organize a gathering, believers will be spotted, and the police notified immediately."
Reportedly, seven officials from the county-level city of Tengzhou, administered by Zaozhuang, were fined 1,000 RMB (about $ 140) each last November for inadequate supervision of religious gatherings. Three more were suspended from duties for six months in December.
To prove their loyalty to the regime, local officials ruthlessly attack places of worship. As a result, from September to December last year, 67 house church venues were closed down, and eight preachers arrested throughout the city.
On December 20, nine Tai'erzhuang district government officials burst into a charismatic house church venue. They tore religious paintings from walls and burned them.
In mid-November, an official from a Zaozhuang-administered town accompanied a provincial inspection team to numerous house church venues in the area. He posted a video afterward on Kuaishou, a Chinese video-sharing platform, saying, "I stayed up all night to prevent believers from gathering."
The manager of a charismatic house church in the Nanlongtou community of Zaozhuang has been on government surveillance since last September. A house church manager from Mengzhuang town had surveillance cameras installed outside his house on November 27. Both church venues were shut down after intensive government monitoring.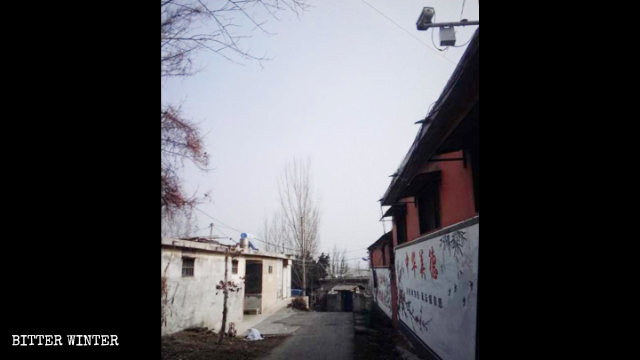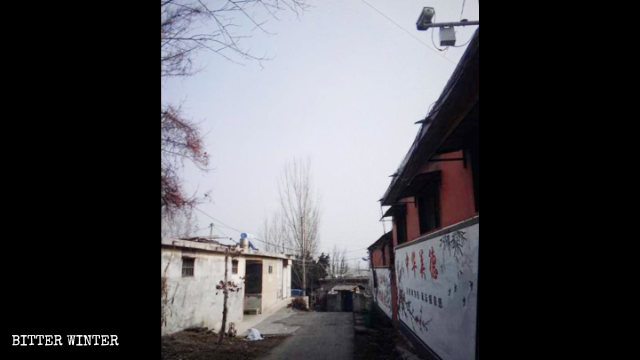 On November 7, the police shut down a charismatic house church venue in Tai'erzhuang district's Nigou town for "disturbing social order," confiscating all its property. The same month, the cross and religious paintings were removed from a charismatic house church venue in Qicun town's Boshan village. Two people in charge of the place were arrested later that month. According to a village official in the district, members of both congregations were threatened to be arrested if they organized more gatherings.
On December 1, a local official threatened the leader of a charismatic house church in Xuecheng district's Nanshanzhai village that his family members' bank accounts would be frozen if his congregation continued assembling. In late September, a local official threatened to revoke the real estate certificate of a landlord who rented to a charismatic house church in Tai'erzhuang district's Malantun town.
On December 20, family members of a church manager in Yicheng district had their government subsistence allowances revoked because she refused to join the Three-Self Patriotic Movement. On November 6, police officers burst into the house of an 80-something believer in Malantun town, tore off religious paintings from walls, and threatened that his family's three generations "will be unable to join the army, enter the university, or find a job."
Approved churches can't escape persecution, too
State-run Three-Self churches are also targeted in Zaozhuang. At the end of the year, at least 15 venues had their crosses demolished.
In November, the Public Security Bureau of the Yicheng district summoned the managers of local Three-Self churches for a meeting to reaffirm the demands to implement the new Regulations on Religious Affairs. The participants were warned that churches refusing to preach about the state policies, core socialist values, and traditional Chinese culture would be shut down.
The same month, officials from Jiehe town, administered by the county-level city of Tengzhou, closed down a local Three-Self church venue on the pretext that "gatherings are forbidden due to the riots in Hong Kong." They threatened to fine the congregation 20,000 RMB (about $ 2,800) if they attempted to hold gatherings again.
On October 20, ahead of a central government inspection in Tengzhou, local officials ordered the Grace Church (蒙恩堂), a Three-Self church, to stop gathering and block the entrance to the venue, threatening to "hire a bulldozer to lay the church flat otherwise." To protect the church, built with donations from believers, the congregation hired people to block the entrance. The church cross and the plaque with the church name were removed before that.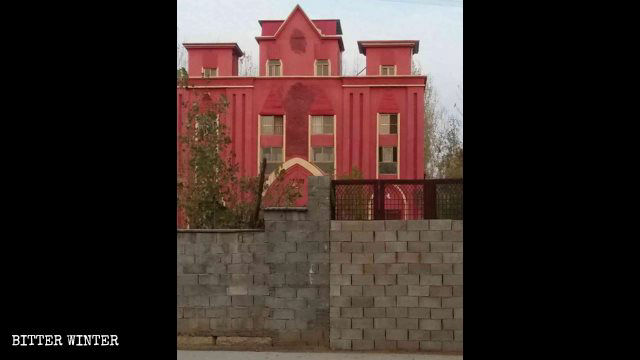 "The government is afraid that as the number of believers increases, its political power will be in crisis. So, it shuts down all churches," a resident in a Tengzhou village commented.

Source: Bitter Winter