Not only do Church of Almighty God members face inhuman persecution at home. For those hoping to find safety abroad, refugee status is hindered by the virus.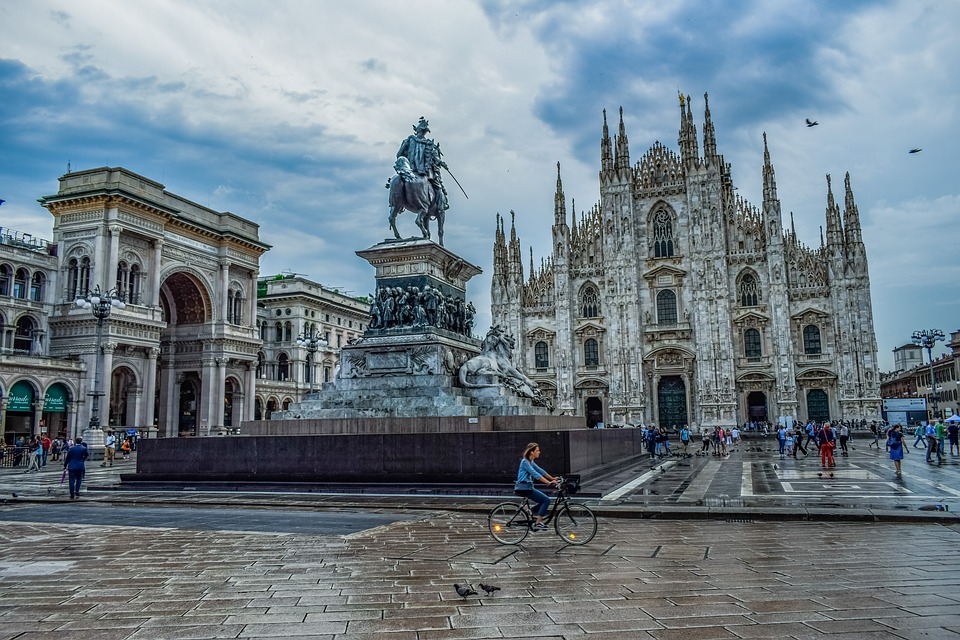 by Bai Shengyi
He Jia fled to Italy over a year ago. She left China because as a member of The Church of Almighty God (CAG) – the single most persecuted religious movement in China – she was afraid for her life. He Jia is not her real name; it's a pseudonym we use to protect her identity because she is not safe even outside China.
Our conversation almost immediately switched to coronavirus, which is spreading rapidly in Italy. He Jia said that she seldom goes out these days. She is from Wuhan, the epicenter of the virus outbreak, so she tries to avoid raising unnecessary concerns to the people around her.
"Some sisters from our Church were asked to leave the bus before they reached their destination just because they are Chinese," He Jia told Bitter Winter. People have even warned her not to wear a face mask so as not to trigger resentment from others.
Having survived years of persecution for her faith in China, He Jia feels very lucky to be alive and free. Still, she is not sure for how long: her asylum application was rejected last year. She also thinks that the coronavirus epidemic may hinder her chances to remain in Italy because people blame the Chinese for spreading the virus.
"I can understand people's trepidation and fears," the woman explained, adding that she tries her best not to add burden to the country where she has a temporary refuge. "We are worried about all this. After all, there is every likelihood that we will be deported.
Thanks to CCP's propaganda campaigns that spread fake news to smear the CAG, the acceptance rate of asylum applications from Church members is rather low. According to the 2019 CAG report, the general acceptance rate that year was 12.7% (although in some countries, there have been improvements compared to the previous year), while in South Korea and Japan – 0. Many believers have been handed orders to leave the countries.
As Massimo Introvigne, the editor-in-chief of Bitter Winter said in a recent interview, "dangers are increasing for [China's] refugees abroad whose asylum applications for reasons of religious persecution are rejected. Especially in the context of suspicion and hostility towards the Chinese in general: if they were repatriated to China, they would be sent to prisons at high risk due to the virus." Seeking to prevent that, the Center for Studies of New Religions (CESNUR), headed by Mr. Introvigne, launched an appeal, calling on democratic countries to accept CAG refugees.
Despite the hardships she faces now, He Jia knows that they are not as bad as her fellow religionists suffer back home. She is anxious about her friend Wang Fang, also a CAG member, who is serving time for her faith in China.
"She is quite tall, straightforward, and outspoken," He Jia fondly remembers her friend, but she is afraid that Wang Fang may not be alive.
"If I had not escaped in time, I could have been the one in prison," He Jia said. She still vividly remembers how, on a night in April 2018, another CAG member rushed into her room, telling her out of breath that Wang Fang had not been heard from for some time. She immediately understood that her friend was most probably in danger. The bad news reached them soon: Wang Fang and three other CAG members were arrested. They were later sentenced to three years in prison for writing and editing hymns.
Verdict for Wang Fang and the other three CAG members.
"Creating hymns to praise God should be a normal practice, but believers in China are persecuted for this," said He Jia. She realized that day in April that it was time for her to leave China. Because she has shared the flat with Wang Fang, she was in danger of being arrested too.
A few dozen CAG members she knew also decided to leave the country, afraid that their names could be disclosed by fellow religionists who, as a rule, are brutally tortured in detention. First, they had to hide, so omnipresent high-tech surveillance cameras do not detect them. After spending five months on the run in China, He Jia finally managed to flee to Italy. When she was safe in her new home, she learned that a large-scale arrest operation had swept Hubei Province in 2018, which resulted in the arrest of 312 CAG members, many of whom were given prison sentences.
According to the Chinese government's official reports released on February 21, 512 coronavirus cases had been detected in prisons in Shandong, Zhejiang, and Hubei provinces. Out of them, 271 were in Hubei's prison system – 230 in Wuhan's prison for women. More infections were reported later, but many believe that the actual numbers is much higher.
Many female CAG members from Hubei are detained in this prison for women. Among them is Xu Guangxiu, sentenced to three years for making copies of church videos, texts, and other materials. Chen Ju, a CAG church leader, was sent to prison for five years, and her visitation rights have been revoked. According to CAG members who have spent time in the prison, the administration applies special regulations for CAG detainees: If they refuse to confess their "crimes" or sign a statement renouncing their faith, no one can visit them. This means that their families don't know how they are.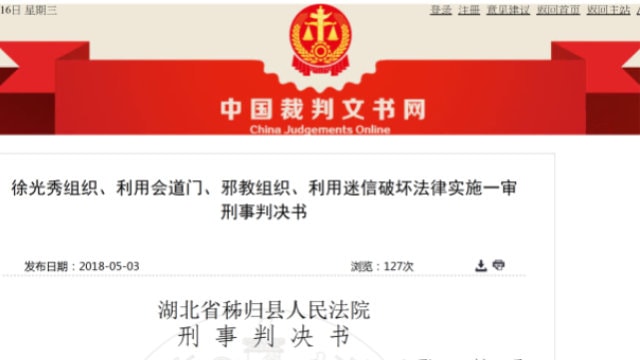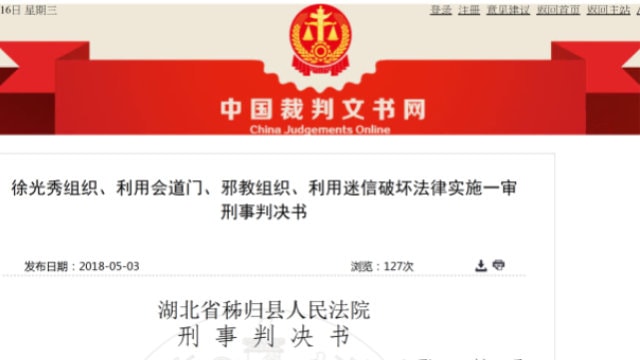 Since the start of the coronavirus outbreak, many were worried that the adverse conditions in China's prisons will result in massive infections among inmates. The situation of prisoners of conscience – dissidents, human rights activists, members of banned religious groups – is particularly worrying. Concerns are also raised about Uyghurs and other ethnic Muslims kept in Xinjiang's transformation through education camps. And not only because of the virus as such: The government may shirk responsibility for the mistreatment imposed on these people in captivity, and all deadly outcomes will be written off on the virus.

Source: Bitter Winter