Unregistered house churches remain key targets of religious persecution as China re-opens after coronavirus lockdowns.
by Deng Jie
The CCP regards all religions as potential enemies. Particularly Christianity, since it was introduced to China from the West. Therefore, various Christian groups and movements are persecuted in the name of "Western infiltration prevention." As the country grapples to re-launch after coronavirus lockdowns, its leaders continue propagating "stability maintenance" measures that target Christian places of worship. Unregistered Protestant house churches are among the key targets.
On May 3, police used force to disband a service at Xingguang Church in Xiamen city in the southeastern province of Fujian. During the raid, many believers were violently beaten, one of whom had to seek medical attention. On April 2, Pastor Zhao Huaiguo, founder of the Bethel Church in Cili county in the central province of Hunan, was arrested on suspicion of "inciting subversion of state power" for using VPN to read news about the pandemic in foreign media. Many other house church venues have been demolished or closed.
On April 13, officials from Xiaxu village, administered by Shangrao city in the southeastern province of Jiangxi, forced the director of a venue belonging to the old Local Church to clear out the building, which was demolished by more than a dozen urban management officers and an excavator.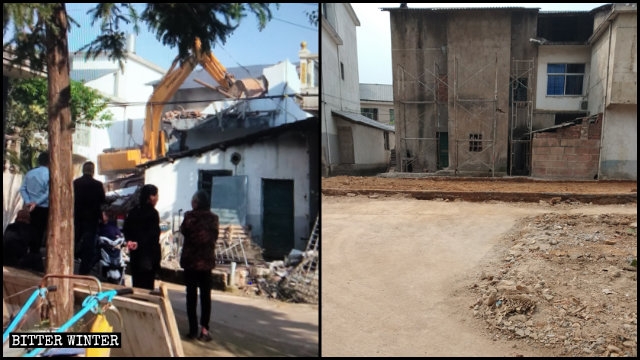 Before the demolition, officials from the local United Front Work Department and the village Party committee told the congregation that "coronavirus was introduced from overseas, and the United States is China's enemy." Thereby, they should reject Christianity.
In early April, the government of Ceshan, a town administered by Linyi city in the eastern province of Shandong, shut down a charismatic house church venue and two Sola Fide venues. In mid-March, the town authorities removed the cross from another Sola Fide venue.
According to village officials, despite businesses and institutions being allowed to re-open as coronavirus restrictions are lifted, the government still demands them to ensure that house church venues remain closed. They are to visit them each evening and take photos, proving to their superiors that these places of worship are shut. If any of the venues are found to be opened, village, town, district, and city officials in charge will be punished.
On February 12, a house church venue was demolished in Liyuan town, administered by Heping county in Heyuan, a prefecture-level city in the southern province of Guangdong. The police arrested a nearly-70-year-old believer and detained her for five days for opposing the demolition. The congregation, most of whom are seniors, raised money and built the venue more than ten years ago. Since April last year, local officials have been pressuring them to move out because "the government plans to develop the locale into a tourism area."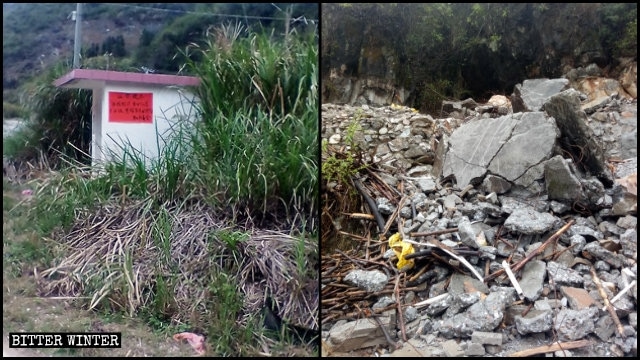 Source: Bitter Winter