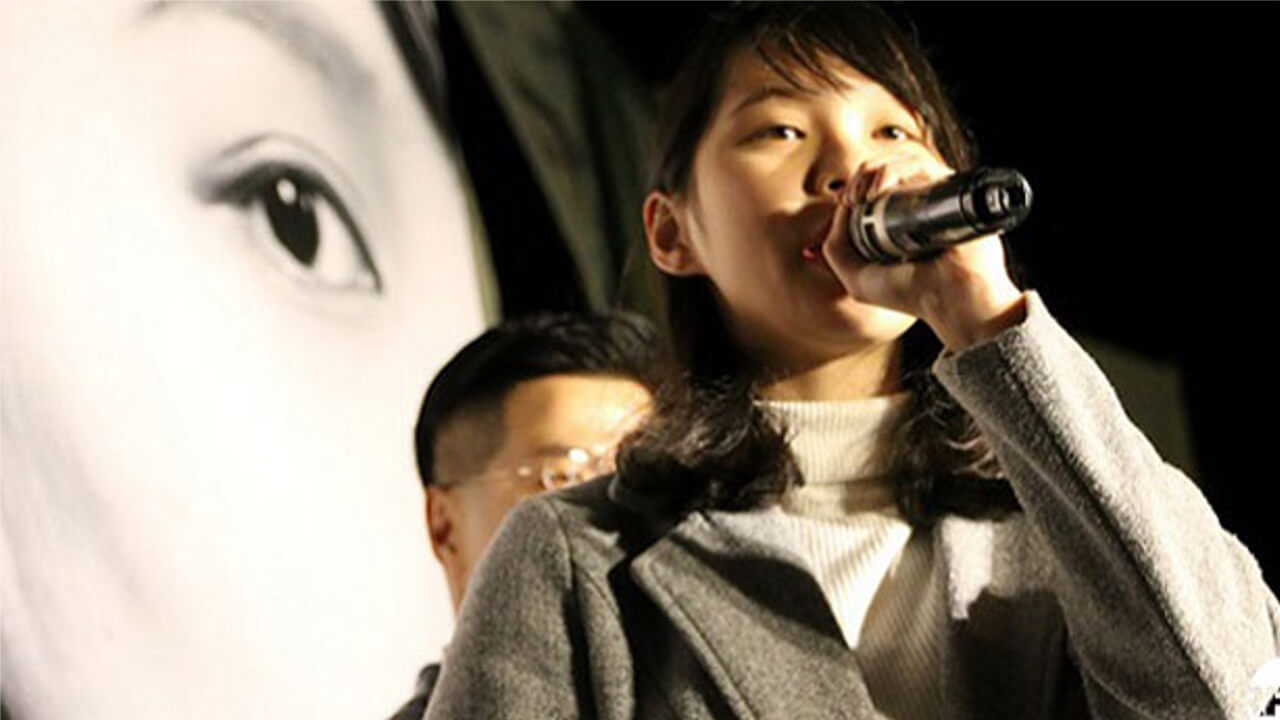 Two members of a political party formed by the leaders of the 2014 pro-democracy Umbrella Movement in Hong Kong were detained recently by state security police across the internal immigration border in mainland China, it said in a statement on Monday.
The two members of Demosisto were detained and questioned by state security police in Guangzhou, provincial capital of the southern province of Guangdong, which borders the former British colony.
One member was detained on Aug. 17 as they prepared to leave Guangzhou at the end of a trip to mainland China, Demosisto said in a statement.
"As the member left the Guangzhou train platform at 8:30pm on 17th August 2018 (Friday), a group exited a seven-seat vehicle and approached them while showing their badges issued by the Ministry of State Security," the statement said.
The Demosisto member was told that police had received a "complaint" that they were trying to stir up trouble on the mainland Chinese side of the border.
The member and their companions had their phones confiscated, and were taken to a room in Guangzhou's Liuhua Hotel in connection with "state security" and "espionage," Demosisto said.
"The member was attached to a machine which resembled a polygraph, and was then asked about the process by which the member joined Scholarism and Demosisto, and the member's role in the organizations and in the Occupy movement," it said.
"The [detention] lasted for five hours until 1:30 a.m., and the member left to return to Hong Kong the next day," the party said.
The detainee was unwilling to answer questions at first, but was threatened with a prolonged interrogation if they refused.
Pointed questions
They were asked whether they had brought any books across the border, and whether they felt guilty about participating in the 2014 pro-democracy movement in Hong Kong.
They were also warned that to support self-determination for Hong Kong would amount to "incitement to subvert state power," a charge commonly used to jail outspoken Chinese dissidents.
The Demosisto member was also asked for a list of all Demosisto members, and about their role in organizing protests linked to visits by high-ranking Chinese officials, including President Xi Jinping.
The member was also asked to sign an apology letter, subject to threats, and was offered possible payments for future intelligence on Demosisto, it said.
A Demosisto member was also detained and questioned for more than three hours on March 26 by state security police in Shenzhen, which borders Hong Kong.
"When the member was brought to the police station in Shenzhen, the member was asked to sit in a chair which had handcuffs and ankle-cuffs," the party said in its account of the detentions.
The member was also asked to write down a list of Demosisto's members and staff members, and asked if they knew specific people, it said.
"Before leaving, [state security police] reiterated that the content of the questioning was not to be revealed online or to anyone else," forcing the detainee to sign a pledge not to reveal the details of their detention, it said.
Demosisto was founded in April 2016 by three former leaders of the 2014 Occupy Central movement for fully democratic elections: Joshua Wong, Nathan Law, and Agnes Chow.
Scholarism led public protests in 2012 against proposals from the ruling Chinese Communist Party for patriotic education in Hong Kong's schools that led to the plans being shelved.
Threat to personal safety
Scholarism activists Joshua Wong and Agnes Chow went on to play a key role in the Occupy Central democracy movement two years later.
Wong told RFA on Monday that the mainland authorities are now actively targeting Hong Kong pro-democracy activists.
"If people who have been involved in the Hong Kong pro-democracy movement go to the mainland, they are clearly facing an ever-greater threat to their personal safety, even if they haven't broken any laws," Wong said.
"There is a huge chasm between their understanding of the rule of law and ours."
Wong said it is the duty of the Hong Kong Special Administrative Region government under Carrie Lam to ensure its citizens' protection.
"Such cross-border incidents are becoming more and more common, and it's not just high-profile politicians who are being targeted. It's people who have played a fairly low-key role; rank-and-file members of politicial groups," he said.
Law said Demosisto doesn't know exactly what information the state security police hold on its members, but he assumes that it knows at least the basic details of its membership.
Neither of the two detainees had been members for very long, so he assumed that their questioning was intended to frighten off other members of Demosisto.
"I think they wanted to ensure that bad news, with overtones of threat, came of this, to warn the members of Demosisto to be more careful," Law said.
Law was elected just five months after Demosisto's founding as the youngest-ever member of Hong Kong's Legislative Council (LegCo), but was later stripped of his seat after Beijing intervened with a ruling on the validity of oaths of allegiance made by him and five other pro-democracy lawmakers.
Chow, meanwhile, was debarred by election officials from standing in the 2018 Hong Kong Island by-election, for advocating self-determination for the city, in a move that was widely condemned as a threat to the city's political life.
Under the terms of the 1997 handover agreement, Hong Kong people were promised a continuation of their existing rights and freedoms for at least 50 years, including freedom of speech, association and political participation.
But China's rubber-stamp parliament, the National People's Congress (NPC) issued a decree on Aug. 31, 2014 that potential election candidates would need to be acceptable to Beijing, sparking the 79-day Occupy Central movement for "genuine universal suffrage."
Source: Copyright © 1998-2016, RFA. Used with the permission of Radio Free Asia, 2025 M St. NW, Suite 300, Washington DC 20036. https://www.rfa.org.