Chinese from all walks of life, young and old, are required to memorize and copy by hand president's speeches to prove loyalty to the president and the CCP.
by Yang Xiangwen
During the Cultural Revolution, people in China were forced to memorize lines from China's "proletariat bible" – "Quotations from Chairman Mao Zedong," known as the "Little Red Book." Several decades later, the new generation is suffering from the imposition to learn by heart or copy by hand President Xi Jinping's Thought on Socialism with Chinese Characteristics for the New Era, his other books, speeches, and quotes.
Xi's 100 "golden quotes" for students
Learning the president's speeches by heart has become an essential part of education for schoolchildren. In particular, for high school students who are getting ready for college entrance exams, which have become highly politicized in the past few years. Since 2018, the topics for college entrance exams in some parts of China have been taken directly from Xi Jinping's speeches.
Third-grade high school students in the southeastern province of Fujian were recently given by their teacher a list of "100 Xi Jinping's Golden Quotes" and were asked to memorize them. "If we put quotes from Uncle Xi's speeches in our compositions, teachers won't dare give us low grades," one of the students said with irony.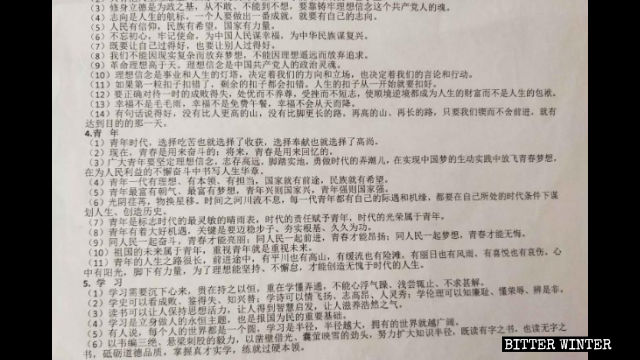 Xi Jinping's personality cult has reached unprecedented levels and is nearly surpassing that of Mao Zedong. "We study Xi Jinping's speeches at every meeting. It has become as important as studying 'Quotations from Chairman Mao Zedong' during the Cultural Revolution," a primary school teacher from Shangqiu city in the central province of Henan said. "The school not only requires every teacher to study Xi Jinping's Thought but also write dozens of essays about what they have learned."
Testing journalists' loyalty
A local newspaper journalist told Bitter Winter that since the second half of 2019, the number of political and ideological educational meetings at his workplace increased dramatically.
"At every meeting, we are told to study and write essays on various Xi Jinping speeches. We are ordered to rewrite them if higher-ups decide that they are not up to standard," the journalist explained. "Moreover, this can be recorded in our dossiers, which might harm our future." His recent 7,000-word essay was deemed below par, and he was ordered to rewrite it several times.
In October 2019, China's General Administration of Press and Publication issued a notice, demanding state media journalists to take a nationwide online exam to test their loyalty to the CCP and President Xi Jinping. Considerable parts for the exam have been taken from "Xi Study Strong Nation," a mobile app to study the president's policies and thoughts. Those who don't take the exam or fail it will not have their media credentials renewed.
Party members copying Xi's speeches by hand
The so-called Civilization Practice Centers for a New Era, promoting Xi Jinping's Thought, are dotting villages and towns across the country; even some churches are repurposed by the state for their use.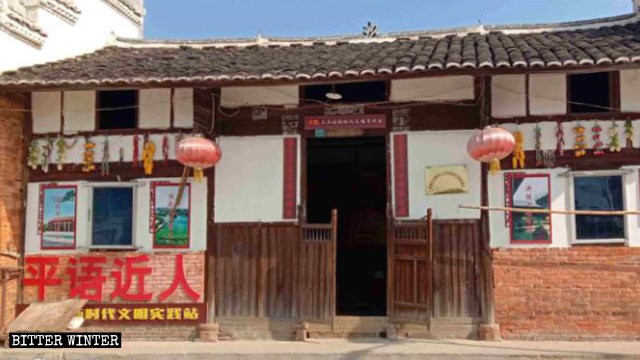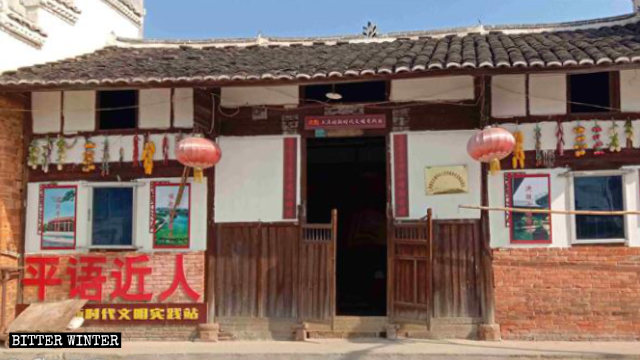 The Chinese characters for "Ping's Language Close to People" have been displayed above the entrance to the "civilization station" in Shangzhuang village, administered by Nanchang, the capital of the southeastern province of Jiangxi. Books and speeches by Xi Jinping, along with his portraits, are abundant; revolutionary red songs are played on repeat.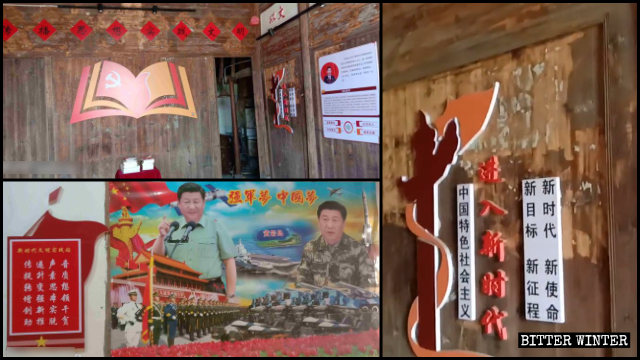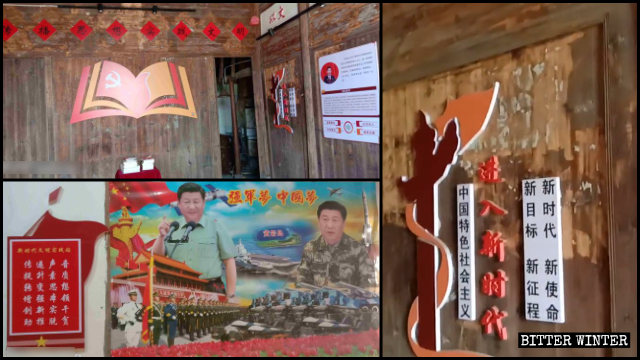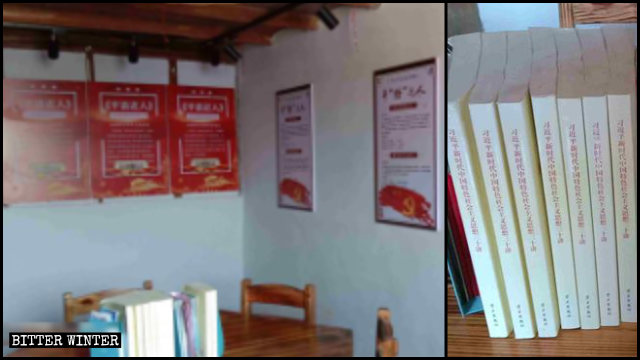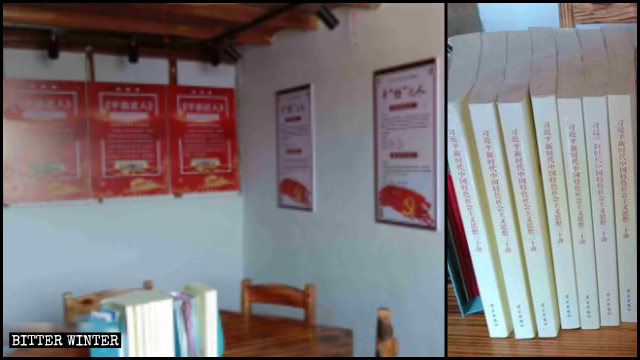 A retired Party member in a village under the jurisdiction of Henan's Zhengzhou city told Bitter Winer that his village officials ordered all CCP members in the locality to copy by hand two of Xi Jinping's works. In two months, starting in September 2019, they were to copy down the Compilation of Xi Jinping's Exposition on "Do Not Forget the Original Intention; Keep the Mission in Mind" and the Outline of Studying Xi Jinping's Thought on Socialism with Chinese Characteristics for a New Era.
"I am quite old, so I asked my son-in-law to help me copy them. One day, he was copying from 9:30 p.m. to 5:30 a.m.," the man said.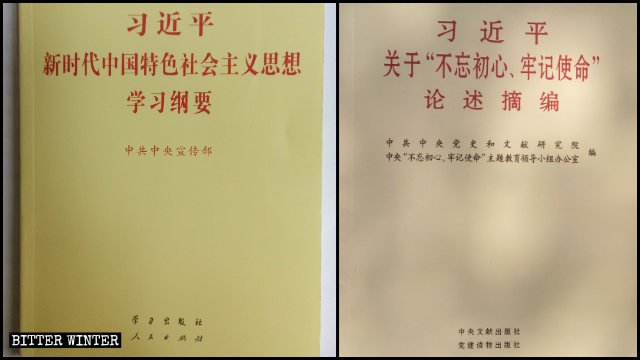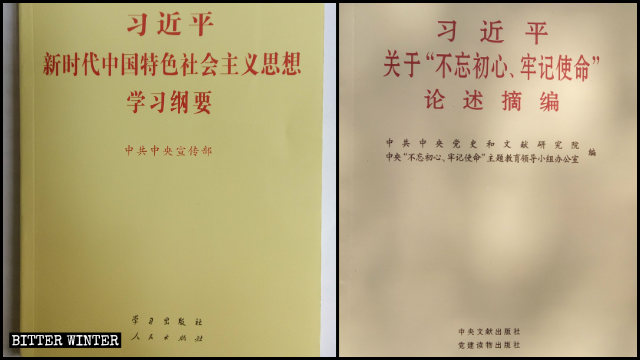 "If your handwriting was not neat, you were told to do it again," another villager said helplessly. "My father is elderly and farsighted, so I had to hire a person to help him with the copying."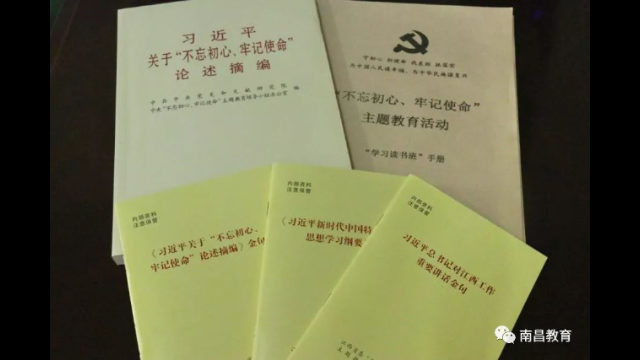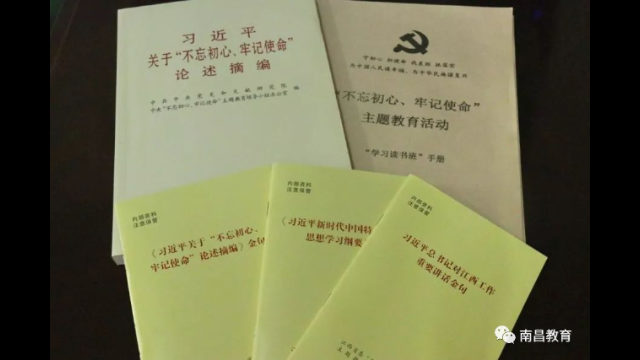 "We have to use 'Xi Study Strong Nation,' attend meetings, copy by hand Xi Jinping's speeches, learn to sing red songs, watch red films," complained a Party member from the eastern province of Zhejiang. "We are so busy as if we are initiating a revolutionary movement. Many people are complaining, even regret having joined the CCP."

Source: Bitter Winter