While millions of Muslims are detained in Xinjiang's camps, their children are subjected to "sinicized" education thousands of miles away from home.
by Kai Rui
A group of Uyghur students from Xinjiang, speaking fluent Mandarin, were entering the classroom of a technical college in Shaoxing, a prefecture-level city in the eastern province of Zhejiang. The school started accepting Muslim youth from Xinjiang in 2011. In 2019, it admitted 186: Uyghurs accounting for 70%, the rest are Kazakhs, Kyrgyz, and Mongol.
An ethics teacher in the college told Bitter Winter that students "who listen to the Party and demonstrate academic excellence" are sent back home after graduation to serve as assistant police officers, village officials, or bilingual teachers in kindergartens or primary schools.
An honor board in the college's hall features a story about an Uyghur graduate who was assigned "to the stability maintenance work frontline in Xinjiang" to control his fellow Muslims, and was praised by his unit as "an excellent assistant police officer."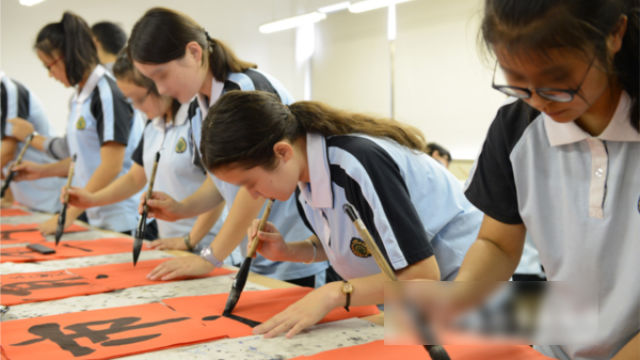 "We guide students from Xinjiang to follow the Communist Party when they are sent to study here, as is expressly demanded by the state," the ethics teacher said, adding that as teachers, they "are cultivating socialist successors for the Party."
Apart from studying the Chinese language, priority is given to "patriotic education, classes on national unity, communist ideals and beliefs, and gratitude to the state."
"If students are asked who gave them a steamed bun to eat, they will definitely reply that the Communist Party," the teacher explained. "We guide the students to learn to thank the Party and the state, telling them that the money to buy the ingredients for that bun came from the Party, which is something their god in heaven cannot provide."
Teachers are told by the higher-ups that ideological education for Xinjiang students, "to make them love the country and the Party," is a political task.
A vocational school teacher from Zhejiang's Ningbo city told Bitter Winter that for the Xinjiang students, "patriotic education is a priority." Currently, the school hosts 261 students from Xinjiang's Kashi city and Aksu prefecture.
"Other subjects, such as technology, culture, and alike, are secondary," the teacher explained. "What matters most is not good knowledge of these subjects, but excellent performance in ideological classes, meeting the CCP's requirement." She added that every weekend, her school arranges for Xinjiang students to attend lectures on ideological education, take them to "red education bases," or make them watch Xinwen Lianbo (literally, news simulcast), produced by China's Central Television. By doing so, the school aims to incorporate patriotic education not only into Xinjiang students' curriculum but also daily life and "help them gradually develop a cognition of the Chinese nation."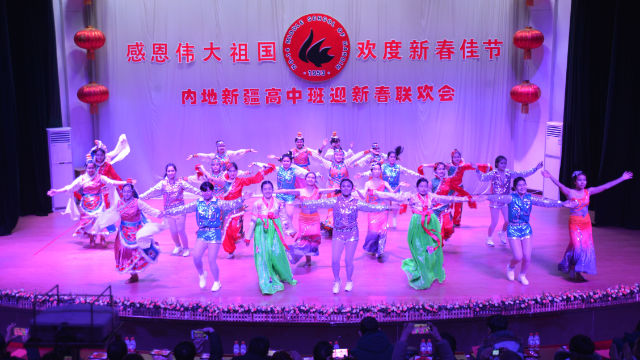 On top of unrelenting ideological indoctrination, students' every move is strictly monitored and controlled. They live in prison-like conditions, their living quarters, usually separate from those of Han students, are extra-secured, the school administration keeps the students' identity cards, and they are not allowed to travel freely. They have to be "accompanied" by their teachers, even when shopping. The students' religious beliefs are also one of the primary targets of rigorous control. No religious activities or rituals are allowed – no headscarves or praying.
A teacher in the technical college in Shaoxing revealed to Bitter Winter that the state is advocating mixed meals for students, calling them "ethnic meals," which means that Muslims from Xinjiang have to eat pork. "This is a general trend," she added. "The CCP's principal aim for taking them here is to 'sinicize' them."

Source: Bitter Winter