Believers of this banned Christian group suffer severe persecution and are often sent to jail, where they are indoctrinated and subjected to forced labor.
by Li Mingxuan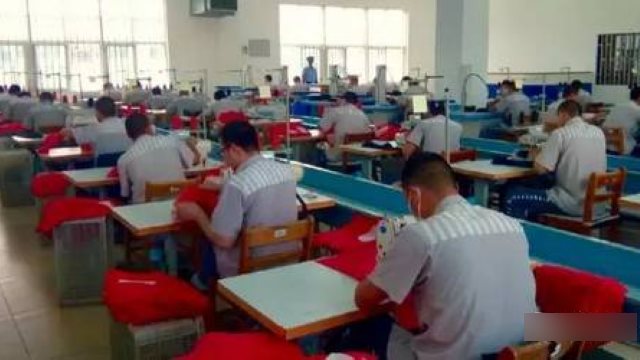 Religious groups that have been included in the list of the xie jiao, such as the Shouters, All Sphere Church, or The Church of Almighty God, suffer particularly severe persecution in China. Members of these groups are repeatedly arrested, sometimes as part of nationwide campaigns, given hefty prison sentences, and frequently tortured while in captivity.
A preacher of the Shouters, a Christian movement banned and declared a xie jiao in 1983, was arrested in October 2017 by plainclothes police officers. After a year in a detention center, he was sentenced to two and a half years in jail and fined 30,000 RMB (about $ 4,300).
"From 7:30 a.m. to 6:00 p.m. each day, we were forced to make clothes without a break," the preacher began his story of the time in jail. "Not allowed to use a toilet, some inmates urinated in their pants. We didn't dare to complain even when given impossible tasks: we could be sent to solitary confinement if we talked back. It was unbearably cold in winter, but we were given a thin blanket only. For three meals each day, we were given just buns."
The preacher said that wardens would order inmates to get on one knee when talking to them. So, when he had a case of gastroenteritis and needed medicine, he chose to endure the pain instead of suffering humiliation. "We only kneel down to God," he explained.
He had to attend compulsory classes to study Marxism, Leninism, and traditional Chinese culture, and watch religion-slandering videos. Guards also forced him to recite what he had learned and sing songs praising the Communist Party. "The more I sang these songs, the more disgusted I felt," the preacher remembered.
Even after his release, the police still monitor him, and he has to report to them his every move.
There are more cases like this. Mr. He Feng, a Shouters' community member from the county-level city of Yongcheng in the central province of Henan, was arrested on March 3, 2016, for establishing the community with three other believers in 2006. He was sentenced to four years for "organizing and using a xie jiao to undermine law enforcement."
On October 27, 2019, over 50 police officers shut down a Shouters' venue in Taizhou, a prefecture-level city in the eastern province of Zhejiang. More than 50 church members, eight in their 70s and four children from 3 to 7 years old, were taken to a local police station. More than 100 Bibles and hymn books, as well as over 1,000 RMB (about $ 140) of donations, were confiscated.
All the believers, except for the children, were interrogated separately. According to one released church member, officers threatened them that they could be convicted even without confessions because they belonged to a xie jiao. The police also tried to force them into signing statements renouncing their faith by threatening to implicate their families.
In November, a preacher from a Shouters' community in the Huangdao district of Qingdao, a prefecture-level city in the eastern province of Shandong, was released on bail after 40 days in custody. Another venue in the neighborhood was raided after a tip-off to the police later the same month. At least six believers were arrested, including a 76-year-old. The home of one congregant was ransacked, and Bibles and other religious books were confiscated.
On December 12, a dozen members of the Shouters were arrested in the Guangfeng district of the prefecture-level city of Shangrao in the southeastern Jiangxi Province.