An expansion of the "Sharp Eyes" project, the new CCP's scheme offers residents surveillance cameras inside and outside their homes. But to what end?
by Zhao Mingzhe
A part of the "Sharp Eyes" project, launched in 2018 to monitor residents in China's rural areas, some localities now offer people to install surveillance equipment inside and outside their residences. The initiative, called "Safe Village," adds to a dense video surveillance network across China's rural areas is supposed to ensure "full coverage and no dead ends" in public security prevention and control and is implemented with the help of China's state-run telecommunications companies. On top of the already omnipresent surveillance cameras, some with facial recognition feature, HD equipment now invades residential buildings and farms and previously unmonitored public areas.
Footage from cameras outside homes is monitored and stored on surveillance platforms accessed by local governments and police stations. Residents are also able to access public surveillance systems in their neighborhoods through their phones and TVs. But it's unknown what is done to the recordings of cameras inside private houses and apartments.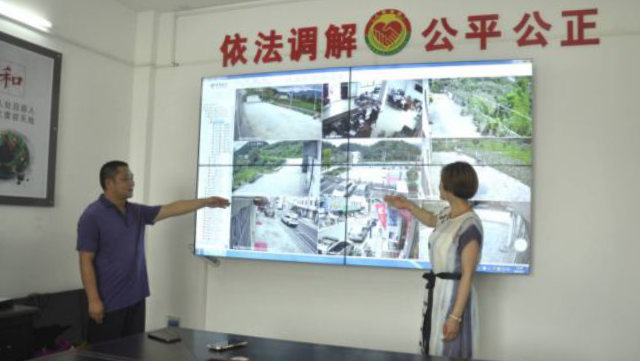 According to a state-run media report in October, 217 villages administered by Laohekou city in the central province of Hubei will be connected to the "Sharp Eyes" platform through at least 10,000 new video cameras installed outside residential communities by the end of this year. The implementation of the "Safe Village" surveillance program is included in this year's work assessments for local officials.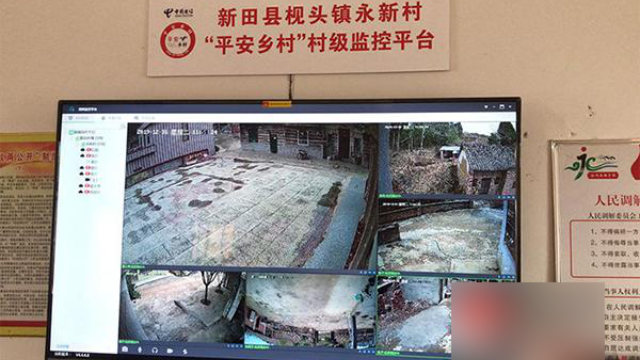 The government is conducting extensive propaganda through media, explaining that cameras will allow people to monitor what is happening in their homes on mobile phones and computers at any time. Because of audio features, they can also talk to their families at home. Some cameras even have thermal imaging functions.
In July, the authorities of a village in Henan Province's Pingdingshan city sent out a notice to each resident, demanding to join the "Safe Village" program, supposedly, to ensure that their homes are protected.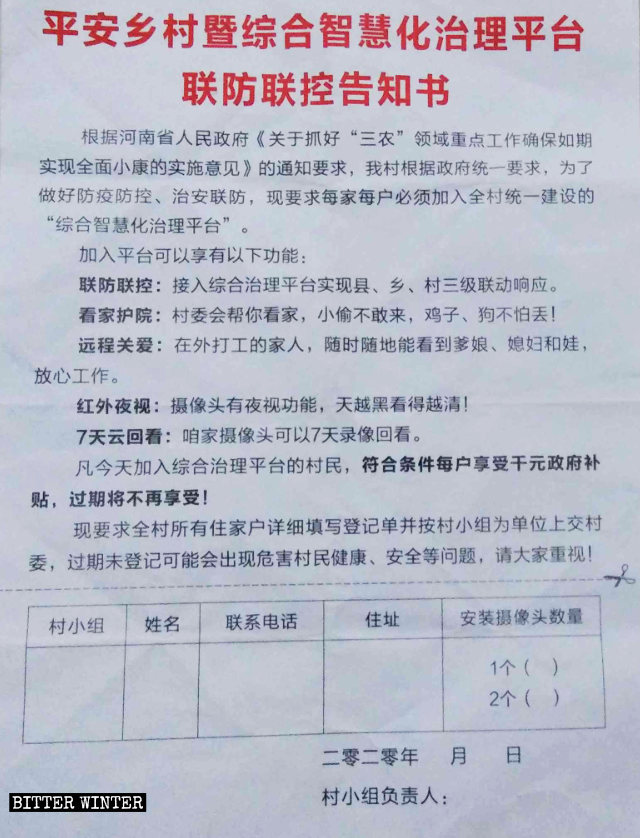 On September 18, over 100 officials, including top leaders, from the prefecture-level city of Taizhou in the eastern province of Zhejiang, and telecommunication companies' representatives went to Xianju county's Guanlu town to promote the "Safe Village" project to its residents.
According to a telecommunication company representative, the program implementation is financed by the CCP's Political and Legal Affairs Commission and the county government. Residents are asked to pay 89 RMB (about $ 13.5) per month for the surveillance equipment to be installed at home, worth 499 RMB (about $ 76), a smartphone worth 1,300 RMB (about $ 198), access to broadband internet, 500 minutes of calls, and numerous other benefits.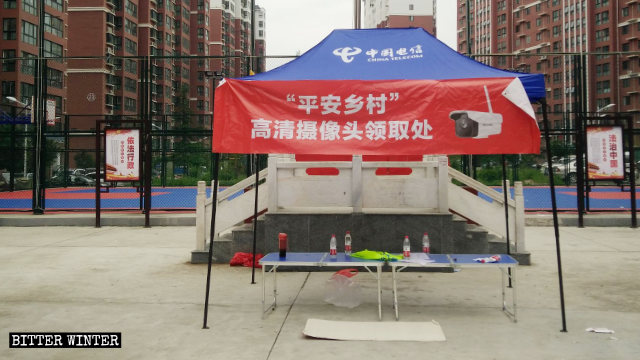 "Residents who sign up get all these items and services for free," the company representative explained further. "The government promotes surveillance cameras to be installed at entrances to residential buildings. The county's government, the Political and Legal Affairs Commission, Public Security Bureau, and local police stations can access the surveillance footage. Nothing can escape them."
Lured by generous benefits, some residents installed cameras at their residence entrances, while others refused for fear that their privacy would be invaded even more.
"The government disregards people, demolishes their homes, so why would they give us these cameras for free?" a town resident questioned the project's intentions.
After numerous new cameras had been installed in a village in Guangdong Province's Maoming city, the congregation of a local house church had to stop gathering.
"What do you think these cameras are for?" village officials shouted at the congregation members found worshiping and praying in their church. "They are used to monitor everyone who enters or leaves the village. We've kept watch over you for a long time; we know your every move once you enter the village." The officials registered the believers' ID information, threatening to report them to the police if they continued gathering.
A member of The Church of Almighty God—the most persecuted religious movement in China—from another village in Maoming told Bitter Winter that several Church believers were discovered gathering because of the recently installed surveillance cameras. "One of the officials said that there was one camera installed on the house next door, and one at the village entrance," the believer recalled. "They could monitor us coming and leaving."
A house church member from Henan Province said that since cameras had been installed on three congregation members' homes, fellow believers stopped gathering there. "I'm very worried that the police will use the surveillance footage to determine the identities of all believers," the believer said.
Source: Bitter Winter