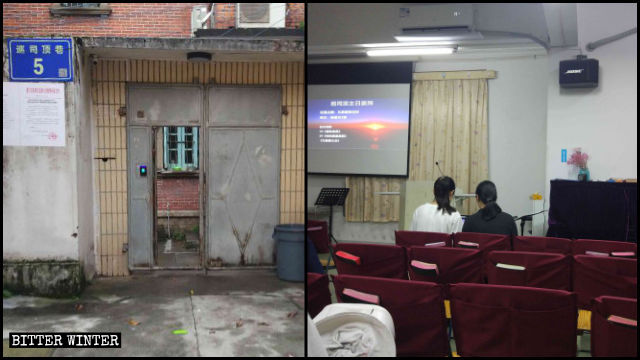 Although it is true that due to the COVID-19 epidemic, the Chinese government seems to relax its surveillance of house churches due to change of focus, many churches, especially well-known ones, continue to experience persecution from the authorities.
Xunsiding Church, an influential house churches in the coastal city of Xiamen in Fujian Province, which was forcibly shut down last May, has not seen its church without guards for one day since the beginning of this virus outbreak in January.
Pastor of the church, Yang Xibo, shared on his Facebook that while his friends were able to visit them before, a friend was blocked at the entrance on April 9. When asked about the reason, none from the guards, residential committee, or the police was able to answer. The head of the religious bureau told Yang that it's "action from the government."
"This is the countenance of Chinese officials! Officials at various level have all gotten the plague of 'evil of banality.' I don't know when the Lord's judgement arrives one day, who can hide from the wrath of the Lamb? May God have mercy on this country. I hope this is the darkness before the dawn," Yang sighed.
He asked Christians to remember the house churches who are still persecuted during this epidemic, and the Christians who remain incarcerated.

Source: ICC www.persecution.org