"Refugee Research & Policy " Forum Held in South Korea to Promote Improvements in Refugee Policy
On January 24, 2018
refugee
South Korea
ADHRRF – On the afternoon of January 22, 2018, South Korea IOM Migration Policy Institute and the Refugee Studies Center at Kangwon National University co-hosted the 2018 "Refugee Research & Policy" forum with the theme of "Analysis and Evaluation of the Refugee Resettlement System" on the 8th floor of the IOM Migration Policy Institute. More than 40 people attended this meeting, including refugee representatives, and policy researchers concerning about refugee issues.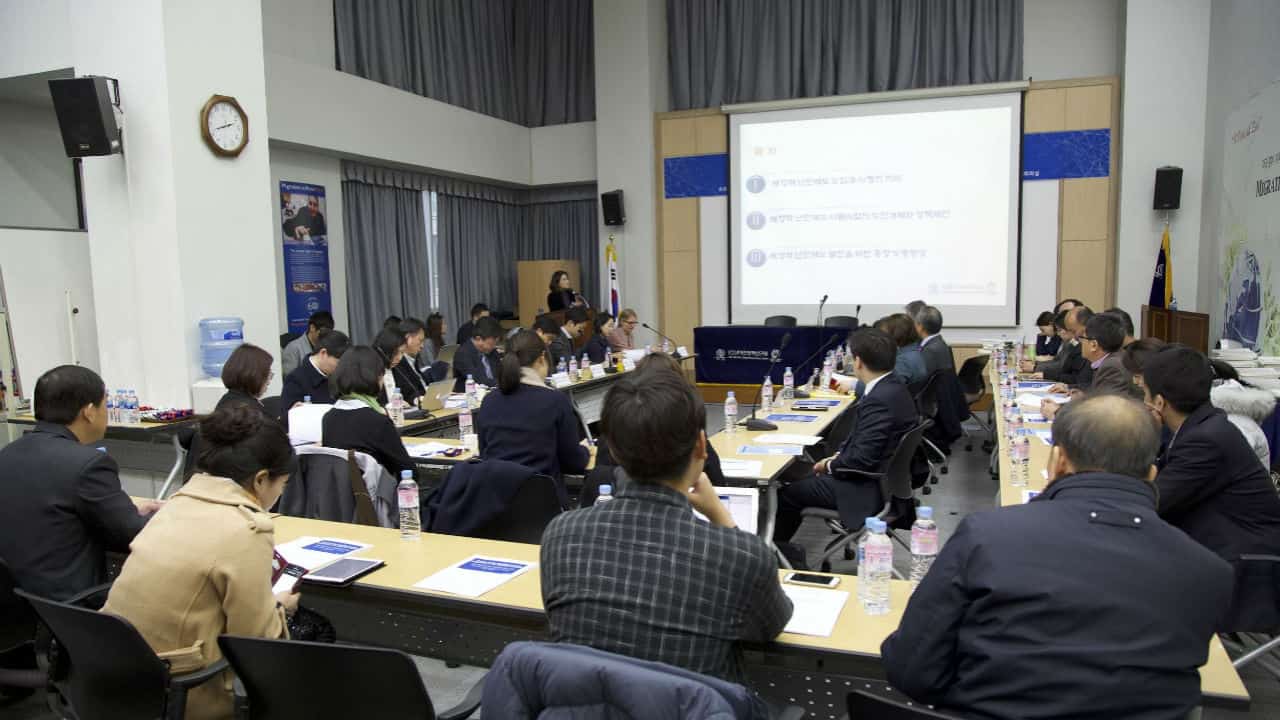 During this forum, attendees analyzed and assessed the refugee resettlement pilot programme implemented by South Korea in the past three years. Dr. Jo Young-hee, a deputy research commissioner of IOM Migration Policy Institute, said that the three-year refugee resettlement pilot programme is the first to be implemented by the government, and it was a success.
She also suggested that the refugee resettlement system should be incorporated into the immigration policy, instead of being an independent system. South Korea used to be the beneficiary State that received the support of the international community, so it should host and protect refugees escaping from vulnerable or war-torn countries.
Jane Williamson (Protection Officer of the UNHCR Korean) stressed in her speech, "In order to further develop the resettlement system, it's very important to raise awareness of refugees and increase the involvement of the local community."
Many participating experts and scholars said we should attach importance to the employment, housing, education, family settlement and other issues of the resettled refugees in South Korea, and provide assistance for them.
Moreover, the Refugee Research Network, jointly launched by IOM Migration Policy Institute and the Refugee Studies Center at Kangwon National University, is widely recognized. The organization consists of experts and scholars in the field of refugee studies. Delegates believed that it's necessary to gather researchers, activists, and civil servants, who study and investigate various refugee issues to discuss and improve the current refugee policy.
In the end, some participants with an interest in refugee issues hoped that this forum can push for the improvement of refugee policy in South Korea, and that the Refugee Research Network can pay attention to and study all kinds of refugee claims earlier, and play a role in promoting and improving the refugee policy in South Korea.