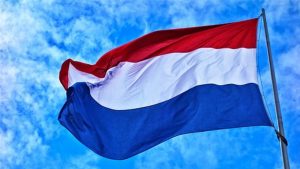 ADHRRF – On February 4, 2018, the 144th event, which called on the government to respect human rights and release those undocumented immigrants who were held in custody for lacking residency permits, was organized outside a detention center near Rotterdam airport by Samen 010, Welcome Here (Welkom Hier), St. Paul's Church (Pauluskerk) and other non-governmental organizations.
Hanny de Kruijf, the director of the Refugee Program of Samen 010, organized this event. That day, a circle of participants sang the songs written for the detainees, the lyrics of which conveyed the thought that everyone should have equality, freedom and safety. They called on Dutch authorities to understand that this world belongs to everyone, and that no one should be deprived of freedom and human rights because of their illegal status.
It is learned that some undocumented immigrants and denied asylum-seekers from Afghanistan, Iran, Eritrea and other countries were held in this detention center and about to be deported. These NGOs come here to call for the release of detainees on the first Sunday afternoon of each month, without fail. The event, now in their 12th year, is the 144th time of calling.