Home
»
Europe
»
Europe News
»
Germany: "For a World Where Nobody Has to Flee!" Alliance Held Joint-Demonstration in Baden-Württemberg
Germany: "For a World Where Nobody Has to Flee!" Alliance Held Joint-Demonstration in Baden-Württemberg
On December 10, 2017
refugee
Germany
ADHRRF – On December 9, 2017, a demonstration under the slogan "For a World Where Nobody Has to Flee!" was held in Stuttgart by an alliance of organizations from various parts of Baden-Württemberg, Germany. The purpose of this demonstration was to evoke people's attention to the reasons for refugees to flee from their own countries, the tightening asylum law and the deportation of refugees.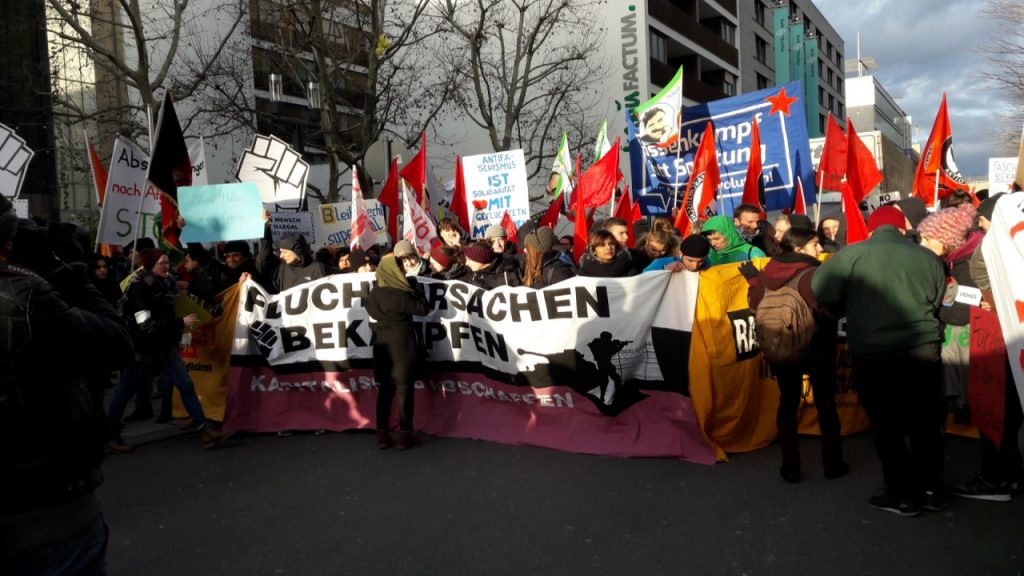 It is reported that the asylum policy of Germany has shown a progressively tightening trend in recent years. More and more refugees are being forcibly deported back to their original countries. In light of this situation, organizations from Baden-Württemberg, including the Refugee Council (Flüchtlingsrat), Circle of Friends for Refugees in Feuerbach (Freundeskreis Flüchtlinge Feuerbach, FFF), Fluchtursachen Bekämpfen and Association for the Defense of Human Rights and Religious Freedom (ADHRRF), formed a broad coalition and held a demonstration in Stuttgart-Center at 2 pm on December 9. The march started from Stuttgart Central Railway Station, via the Palace Square to the New Royal Palace, the National Museum, City Hall and ended at St. Mary's Church. During the demonstration, members of various organizations held banners and placards depicting various slogans, shouting catch-lines in unison from time to time: "No borders, No nation, Stop deportation!" "High International Solidarity!" (Hoch Die Internationale Solidarität!) "No one is illegal!" (Kein Mensch ist Illegal!)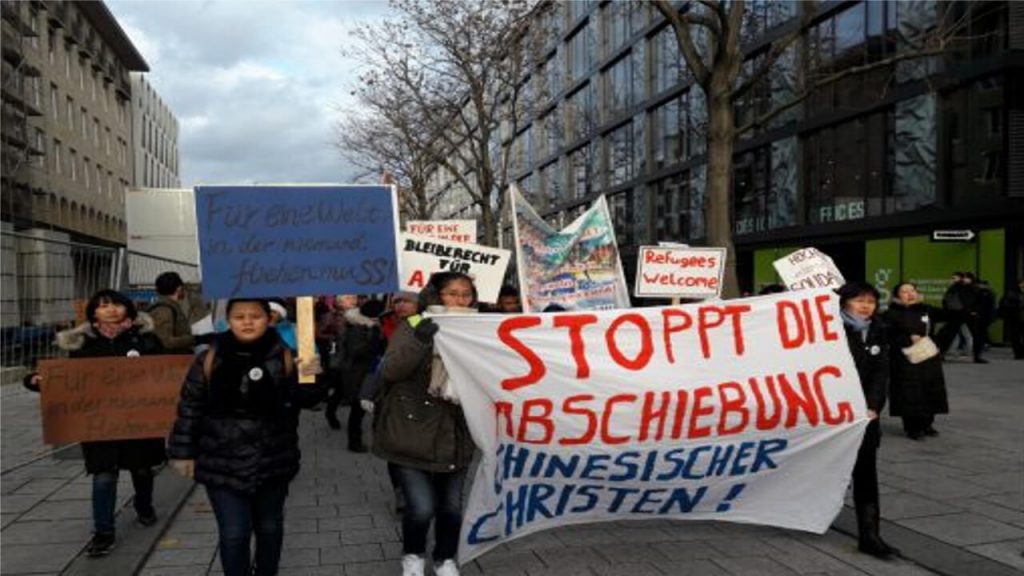 At an interview, Ms. Christa Cheval-Saur from FFF said, "I think such demonstrations are extremely necessary. I disagree with the tightening asylum policy that Germany is now implementing because deporting refugees back to those warring countries and dangerous countries is a terrible thing. I am very happy that many young people are participating in this march today because Germany needs more young people to stand up and change the current asylum policy."
Members of ADHRRF said, "We should organize more demonstrations like this in order to draw the German government's attention and reduce their efforts to expel refugees. If we remain silent, they will interpret our stance as 'It doesn't matter.'"
The event lasted for about 2 hours and 30 minutes. The atmosphere was fervent. The appeal by various organizations and refugees made more Germans understand the voices of the refugees. Some German citizens even joined the ranks of the demonstrators.